Posts Tagged #wilsonsonsini
Andre Bessette, CEO & Co-founder at Eclipse Regenesis talked about Short Bowel Syndrome at an event by Bio2DeviceGroup (www.bio2devicegroup.org) held at Wilson Sonsini (WSGR) in Palo Alto. Bessette shared information on prevalence of the disease, it's impact, and the new technology that offers hope for restoration. 
Feel free to skip the short tutorial below and jump to SBS and the technology solutions for treatment of SBS
Movement of the food
Typically digestion begins in the mouth where chewing and saliva begin to break down the food. As it passes through the esophagus, the contractions in the esophagus moves the food forward towards the stomach. In the stomach, the food breaks down further into liquid or paste and is mixed with acids and enzymes. The stomach slowly empties the contents, called chyme, into the small intestine. 
Small Intestine
It is the tube shaped organ and is located between the stomach and large intestine. The small intestine is regarded as the workhorse of the digestive system. It is 20 FEET LONG and includes the duodenum, jejunum, and ileum. 
Duodenum is the first part of the small intestine where typically iron and other minerals are absorbed.
Jejunum is the middle section where cabs, proteins, fat and most vitamins are absorbed.
Ileum is the lower end of the small intestine where bile acids and vitamin B12 are absorbed.
From small intestine the food travels to the large intestine which is about 5 feet long in adults and helps in absorption of water and other remaining nutrients. It then changes waste from liquid to a solid matter called stool. 
Short Bowel Syndrome (SBS)
Short Bowel Syndrome or SBS is a devastating condition where the small intestine is simply too short. The inadequate length of the small intestine leads to a whole host of problems primarily related to malabsorption of nutrients and depending on the degree of shortness, sometimes it drastically shortens lifespan. Typically SBS is diagnosed when people have at least half of their small intestine removed and sometimes all or part of their large intestine removed due to disease or injury and significant damage of the small intestine. Sometimes it is a congenital abnormality, where a baby is born with very short small intestine. Depending on the length, SBS may be mild, moderate or severe. 
Malabsorption
People with SBS cannot absorb enough water, vitamins, minerals, protein, fat, calories and other nutrients from food. Difficulty in absorbing nutrients depends upon the area of small intestine that is removed or non-existent. This inability to absorb nutrients and water causes severe and frequent diarrhea, weight loss and other symptoms related to loss of essential vitamins and minerals. 
Disease prevalence 
There are about 8 thousand new cases of SBS in the US, each year. About 65% of them are due to congenital or acquired defect. Typically pediatric patients die before they reach 3 years of age. Their short life is marked with TPN (Total Parenteral Nutrition) treatment where by nutrients are given directly into the bloodstream bypassing the gastrointestinal tract. Gattex (teduglutide) is a prescription medicine given through intravenous (IV) feeding or subcutaneous injection. Not only is it a costly treatment, averaging around 200-300K annually without much improvement but a baby would need to continuously be wearing or accompanying a backpack. Surgical treatment costs 150K to 400K and transplants cost over a million dollars and require life long care, possibility of rejection and infections and has about 5 year mortality for 50% of patients. NONE OF THE CURRENT TREATMENT OPTIONS RESTORE FULL BOWEL FUNCTION.
Eclipse Regenesis Solution
The Eclipse XL1 therapy is a restorative solution designed to grow a longer, healthy intestine rapidly in the course of 2-3 weeks. The solution is entirely mechanical and repeatable, without any harmful or toxic effects. Eclipse has devised a nitinol coil that is introduced into the small intestine via a stoma. Plication sutures are then applied outside the intestine to hold it in place. During the course of the therapy of 2-3 weeks, while the device is in place, nutrients continue to flow through the intestine. Over 2-3 weeks period, the coil gradually expands. As it expands, it gently pulls the small intestine, stimulating new tissue growth and lengthening the treated region 2 to 3 times. The solution is striking in its simplicity and beautiful uncomplicated. After expansion, the sutures dissolve, allowing the coil to move forward and finally get passed out naturally.
Besssette shared information on the team of co-founders with impressive credentials and answered various questions from the audience. Yes, the contractile function continues in the newly lengthened intestine, no the length sustains and does not snap back and the process is repeatable to produce clinical significant length of the intestine and all of these is indicated by the animal trials. 
Small Bowel Syndrome is an orphan disease and as such the Eclipse XL1 has received a HUD designation (which requires incidence rate of less than 8000 new cases a year, in the US). Eclipse is anticipating using the HDE regulatory pathway which requires safety and probable benefit data. Eclipse plans to commercialize in pediatric market, in the near future.  
JPM 2018 and concurrent events just ended with what may be one of its biggest draws.  As many as 10,000 people from life science industry and its related sectors are likely to have descended upon the city, during last four days.  In addition to JPM event itself, everything health was under review and up for discussion at various conferences including at EBD Group & Demy Colten's #BiotechShowcase #DigitalMedicine #BTS18 and #WuXiGlobalForum2018 . Networking and deal making continued late in the nights at various receptions held across the city. Receptions by legal firms like #WilsonSonsini #MoFoLLP #ReedSmithLLP attracted some of the biggest crowds.
Overall the tone for 2018, seemed highly optimistic.  BiotechShowcase held a media roundup and echoes of optimism were heard from almost all panelists @barbara_ryan12 @TriangleInsight @CarolineYLChen @adamfeuerstein @statnews @SFBIZronleuty @BrittanyMeiling @endpts @juliet_preston @medcitynews @ldtimmerman .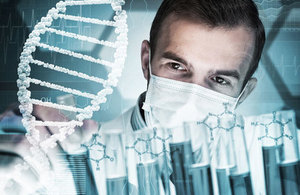 There is a general agreement that the pace of #innovation in biotech greatly accelerated in 2017 and is likely to continue. According to Luke Timmeerman, "sheer velocity of news in healthtech innovation is fascinating". Transformative therapies across huge and diverse range of diseases are increasingly focusing on cures and going beyond the short term treatment focus. The surge of innovation has been led by focus on oncology although concern was also raised in one of the panels that we still continue to get stymied and realize how friggin smart the disease of cancer is and if we will truly crack the code on cancer in the immediate upcoming years. All signs are however, that next year we may see critical data from some clinical trials in immuno-oncology space that can cause market spikes.
Here are some areas of concern raised in some of the panels. In 2017, a slight dip was observed in the areas of orphan and rare diseases. Also there seemed to be a general consensus that we need smart policies that incentivize new anti microbial drugs and other treatments for infectious diseases. Due to increasing resistance of antibiotics, there is an ongoing and real fear for some of the infectious diseases to turn into pandemics. These are areas that bold entrepreneurs may focus on. Also medical devices continues to remain somewhat underfunded. Discussions around accelerating healthcare costs and drug pricing issues creeped over into many panels. Entrepreneurs with disruptive pricing innovation in product development as well as healthcare can easily have a tremendous leverage. It can't be overstressed that finding effective pricing solutions holds key to continued and sustainable growth in healthcare sector.
Discussion in one of the panels focused for a few minutes around large investments in life sciences and if that indicated a healthtech bubble that may be due for a crash.  Indeed, some experts observed that pace of 2017 is unlikely to continue and there may well be a slight dip in 2018. But overall the consensus seemed to be, that a steep and deep pipeline of innovation in R&D is likely to prevent a crash, and the venture funding blizzard is likely to continue. Overall, the feeling among investors and healthcare experts was that among the industry, there is a strong focus on science and people are pursuing innovation with discipline that will ensure unprecedented mechanisms and novel medicines. All this activity is taking healthcare to a new level of cures and sustainability and stability from temporary treatment focus. Exciting indeed to be living in this era of amazing healthcare innovation.

Dr. Alan Jacobs, Founder and CEO of PerceptiMed talked about "preventing drug-related patient injury and death with advanced, cost-effective technology systems", at www.bio2devicegroup.org event.
Medication dispensing error occurs when there is a discrepancy between a prescription and the medicine that the patient receives.  It can occur in pharmacies, hospitals, or nursing homes.  Such errors can occur at any stage during the long chain of events that transpire between the prescription that the pharmacy receives and the medication that the patient receives.  A prescription may be read incorrectly, transcribed incorrectly, dispensed erroneously or delivered to the wrong patient.
Pharmacies dispense enormous volumes of medications.  So, relatively low volumes of dispensing errors, in proportion to the medications dispensed, translate into huge numbers of erroneous medications that the patients receive, with serious consequences.  For instance, do you know that each year in the US, there occur almost 345 million medication dispensing errors?  These errors lead to 1.5 million patient injuries and staggering 7,000 deaths, each year.  Additionally, such mistakes are very costly.  These preventable medication errors cost $21 billion in wasteful healthcare spending, each year.
Medical dispensing system is a complex system.  Often prescriptions are filled by technicians or others representing low skilled workforce.  After the prescription is received at the pharmacy, and the patient profile is made, the pharmacist or the technician enters the prescription in the computer.  The technician then goes to the stock room, counts out the number of pills and fills in the medicine container, and appropriately labels it.  The pharmacist makes one last check, reviews the completed order, verifies drug name, strength, dosing directions, and then visually inspects the pills.  Finally, after verification that the prescription is filled for the correct patient, the medicine is dispensed.
Prescription filling errors can occur at any stage, in the process.  There are currently 10,000+ pills on the market.  About 2633 pills are white and round, 718 are yellow in color.  Despite the fact that following FDA ruling, every pill is marked with a special insignia, given the volume of similar looking pills, this is an error waiting to happen.  Typically, in a busy pharmacy, a pharmacist may fill out 200-300 prescriptions, a day.
PreceptiMed offers a breakthrough point-of-care product, IdentRX that provides real-time identification of individual pills and checks each pill against the patient's prescription.  This solution is built upon state of the art pill identification algorithms and machine learning technology that enables the system to learn about each new pill that is introduced.  There is 100% identification of each individual pill as it is dispensed into the pill bottle.  The optical sensor reads 120 pills a minute.  Its error detection rate is 99.9% and it requires no calibration or modification of pill or any other special packaging.  This automatic, pour and go, first in class system correctly verifies all parameters, and checks for correct medication against patient information, dosage, and quantity.  It flags when there is an error the first time, unlike mechanical errors that go undetected for long periods and get further compounded.  Built in safe guard eliminates cross-contamination with sensitive products.
PerceptiMed has a broad IP and various other products for other uses in nursing homes and so on.  This point-of-care dispensing system does not require FDA approval.    Currently, almost 25% of the technician's time is spent on making a mistake or correcting the mistake, as restocking of erroneous products is also a complicated process, further raising the possibility of errors.  PerceptiMed system makes it easy to restock erroneous products, saving enormous amount of time.  Additional products are in the pipeline.  For instance, Scrip Clip is a simple clip with a sensor that goes on top of the pill envelope and when the patient info is entered in the system, it lights up, allowing for easy pick up from all medications waiting to be picked up.  Also it makes it easy to restock the medications that are not picked up.  There are other fail safe products for use in nursing homes (for instance, eMAR), to ensure right medication, at correct dosage and time is given to the patient, and the date is entered immediately, to avoid overdosing.
This was a very interesting talk that included several videos that demonstrated the products.  The talk was followed by Q&A.
XXXXXXXXXXXXXXXXXXXXXXXXXXXX
Upcoming Healthcare events in Bay Area
http://www.bio2devicegroup.org features top notch speakers and many events are completely free.
Healthtechnology Forum conference http://www.healthtechnologyforum.com, focused on exploring pathways to sustainable health, is on May 20 in SF. Please register for the conference as my friend, with the discount code "HTF14-FriendOfOrganizer" and send me your first & last name at wd_darshana at hotmail dot com, to get $150 off the price of the ticket.
www.tiecon.org – If you are a professional  in #healthIT, #digital health,  #internetofthings, #cloud, #bigdata or related, I would say this is the conference, you don't want to miss – It offers a fabulous opportunity to network with 3000+ professionals and listen to top notch speakers and panelists.  You can register for #TiEcon (May 16 & 17 at Santa ClaraConvention Center) at link http://tinyurl.com/kr2hkcw  as my guest & enter promo code tievalue to get $100 discount.
http://www.wsgr.com/news/medicaldevice/ – #WilsonSonsini, #WSGR annual medical device conference in San Francisco, June, 12.
JOBS: are posted at the link http://bit.ly/1o85CTM