Posts Tagged US
This year has been a year of too much noise and everyone accusing others of spreading lies. Sometimes we have shouted louder for our truth to be heard and at times, we have spread deliberate and willful lies, all of it leading to great drama and divisiveness. World also witnessed Mugabe's outster in Zimbabwe, Rohingya crisis on the border of Myanmar, Crown Prince Salman remaking Saudi Arabia, twitter war between leaders of N Korea and US, new daily revelations on #TrumpRussia scandal and more. In the US, as we focus inward and on "winning", on "not being taken advantage of", on frequent ritual of sycophantic praise of the head honcho, on taking care of the poor "wealthy" folks among us, perhaps we forget the cost of winning; winning at the expense of ignoring #ClimateChange (the impact of which will be felt for generations to come), winning small temporary #taxcut while giving the "poor" wealthy folks and corporations huge and permanent tax cuts (it may trickle down for a bit but will never ever be enough to offset and overcome the widening disparity), increasing deficit and leaving behind a humongus challenge for the next generation, with unnecessary stress on DACA dreamers and CHIP kids, questioning the very future that will have to be our savior some day.

This has also been a funny year with our finances. On one hand, economy continues to soar, on the other hand, we are looking into the abyss with absolute lack of clarity on long term impact of the largest tax overhaul in history;  and this year has also cost us enormous money with weather related disasters. (By the way, India also had largest financial change with demonetization and as far as I know, the impact is still uncertain). With innocent sounding guests like Harvey, Irma and Maria bringing $200 billion in damage, 2017 hurricane season also became the most expensive hurricane season in history. Our forgotten brothers and sisters in Puerto Rico suffered most devastation. In a showdown of water and fire, in October, a series of 250 wild fires started burning across California and also proved to be most destructive, causing $9.4 billion in insured damages. Fires continued into November and engulfed Southern California in flames, later in the year.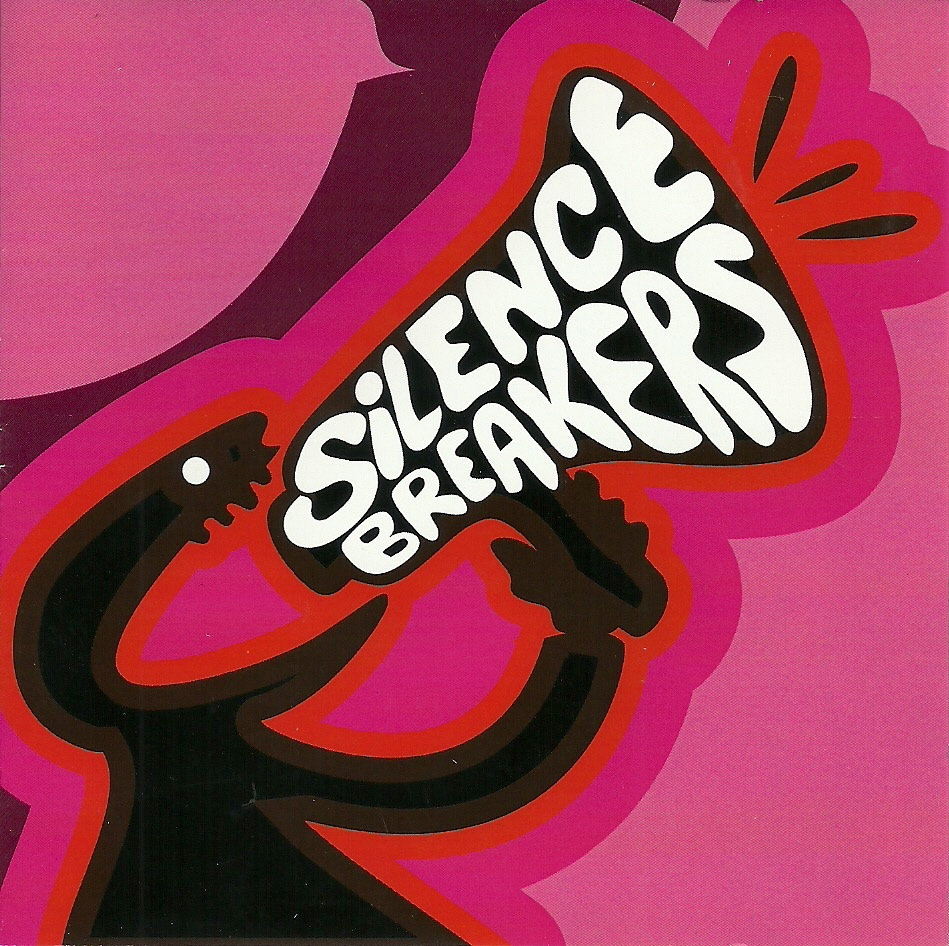 This year however, was also a year of unity and hope, of people coming together with courage and having their voices heard (Colin Kaepernick), refusing to give on #ObamacareRepeal (and we learned that one voice, one vote can make a difference) . If we heard story after story of sexual harassment, if we felt a pervading sense of powerlessness, we also stood up to take our voices back. When I shared my story as #MeToo victim of harassment, I wasn't just speaking for myself, I was also speaking for my sisters and daughters. The voices of the #SilenceBreakers were celebrated on the cover of Time magazine. But journey continues. There are more victims and more goals. Since the senseless and deadliest massacre in Las Vegas through barbaric semi automatic rifles, nearly 1000 more people have been killed and 2000 wounded in American gun violence.  Journey continues into discerning between truth and lies. Who are the truth tellers? Perhaps there is deep debt of gratitude we'll have to pay some day to those on the front lines taking the blows, being dubbed fake, just for bringing to the surface facts from a barrage of lies, with no personal gains.  There are many who are trying to keep the focus on facts, in the midst of all the din, including late night hosts at Jimmy Kimmel, Stephen Colbert, Seth Meyers, Noah, Seth Meyers, Samantha Bee and others and many brave souls at CNN, NBC, CBS, ABC, MSNBC, KEQD, NPR, and  major newspaper & magazine publications.

We sailed through all the drama of 2017 because of unity in the midst of diversity, courage when faced with powerlessness, hope that we can and we will leave the planet a better place for our children, and coming together in celebration that makes #America such a vibrant #democracy . Nothing brings us #Americans together like a shadow of darkness. Total solar eclipse in August brought us together in unimagined ways, as we hugged total strangers, with a feeling of glee. Here's link to my eclipse poem http://bit.ly/2vXM4fv .
At the end of last year, I was overwhelmed with grief. I lost my mother in December and before that I grieved with many the loss of Hillary Clinton in the elections.  I continue to be inspired by my mother and all the powerful women who have been my friends and role models, as I charted new territories this year.  I am inspired by men in my life as well but uniquely influenced by my wonderful women friends, this year. Also this year, I broke my own silence, in speaking up for integrity, fairness, transparency, and justice; in speaking up with courage, but also compassion. Earlier in the year, I visited four beautiful cities in Europe (here's link to my blog post http://bit.ly/2vDcZjt), made a trip to Ashland Oregon Shakespeare Festival and enjoyed four incredible plays in three days, and later in the year, I went to India, with a goal larger than myself. I sought to bring together my extended family so we can put aside the differences and solve pending issues with integrity and fairness. Here's link to my blog http://bit.ly/2j3I3At .  I am enormously proud and thrilled with the achievements of my son Neil, daughter Neesha and my nieces Ria and Nika — little blessings like these remind us that future  holds so much promise.

In looking back, 2017 has been a year of many "downs" and then some "ups" that vastly superseded the downs, made us stronger, more courageous, more focused, more united, more determined. I wish my readers, friends, and fans a wonderful holiday season and many blessings in the coming year.
Ending with this quote by Pamela Meyer: "Lying is a cooperative act. Think about it. A lie has no power whatsoever by its mere utterance. Its power emerges when someone else agrees to believe the lie".    
Year 2014 is coming to a close.  As I see it, it has been a year to confront the reality and get things done.  Affordable Care Act became law in January, increasing the accessibility of healthcare, in the US.  TIME declared Ebola as the defining issue of the 20th century. It was no more in remote regions of Africa but in the capitals and it landed in the USA.  The reality is that we are living in a global world.  
And then President Obama reminded us that even though some of our neighbors entered the border illegally, they have made their home here, are working hard, supporting their families and they should have NOT amnesty, but an opportunity to make it right with the law, and live here temporarily, AND pay their share of the taxes, because people can't live in the shadows, in a global world of visibility and accountability.   Long overdue immigration reform will enable many people to come out of the shadows and add to the national treasury – a win-win – what's not to like?
The same applies to our gay neighbors.  They should not have to live in the shadows.  Majority of the states this year, legalized same sex marriages and US supreme court refused to hear appeals from states seeking to keep same sex marriage ban in place.  Many states also legalized marijuana.  But what about our veterans living in the shadows?  Department of Veterans Affairs got more resources (as house passed the bill, at the end of the year, averting shutdown), and it now has to get its act together and make it right with those who defend our freedom and values.
And what about skin color?  We are confronting the reality that more than 50 years after Dr. King laid out his vision for color-fair society, people are still being judged on the basis of the color of their skin and paying with their lives.  This does not just happen when young men turn 22 but prejudice hits in childhood  http://bit.ly/15EInJ4 and it splinters society.  We can heal and move ahead, but scars made by history, and distrust can only heal when there are no new wounds, when there is real dialog, when each side gets to even briefly experience the reality that the other lives with, and have compassion.  We are confronting the reality and lot of dialog is happening.  Much work remains to be done but the issue can't be ignored any longer.
And then the lowest of the low, terrorists and those plotting terror.  How do we deal with them?  Report on CIA's use of "enhanced interrogation techniques" in the post-9/11 era reveals that "CIA detainees were tortured".  When we lose sight of our values, when the boundaries between moral and immoral gets blurry, then we lose, regardless of what we were seeking to gain.  This is a true moment for national soul searching. (the fact some people may be only suspected of being terrorists is whole other story).
Globally, also we are confronting realities.  World's largest democracy, India, elected controversial Mr. Narendra Modi as Prime Minister.  Mr. Modi has reached out to leaders across the world and declared campaigns to clean up India.  My birthplace has so much to offer to the world and if it cleans up its act, under the helm of Mr. Modi, I couldn't be happier.  Our neighbors need to clean up their act too, even as they rightfully blame the US for its insatiable appetite for drugs.  Capture of "El Chapo" Guzman in Mexico was a HUGE victory that got overshadowed later by disappearance and ruthless murder of 43 Mexican college students.  "#YaMeCanse12"!  Abduction of 270 high school girls by Boko Haram in Nigeria #BringBackOurGirls and scores of Yazidi women bought, sold, raped, and murdered, underscores the need to define rape during conflict as a war crime and not a woman's issue.  By some estimates, more than 7 million (50% are children) are displaced by war in Syria (200,000 are killed) and 100,000+ Yazidis are displaced by ISIS.  Let us continue to keep theses issues in the spotlight.
The year is ending on a rather sad note of the children who lost their lives in #PeshawarSchoolAttack in Pakistan.  Here is my short poem in their memory – http://bit.ly/1wfp47D .  It was heart warming to see India support its neighbor in the hour of grief as #IndiawithPakistan was a popular hashtag on twitter. And also deeply heartwarming to see Pakistan echo the sentiments when #PakistanwithIndia and sepecially #PakistanwithIndiaNoToLakhviBail became trendy topics on twitter as overwhelmingly Pakistani people reacted negatively to their government's decision to give bail to Mumbai terror mastermind Lakhvi.  May the balanced sentiments always prevail over extremism, because the reality is that we live in a global world and terror can't be nurtured and targeted because sooner or later it would hit home.  Global world also demands secularism.
As a ray of light and hope, Malala Yousafzai, courageous young lady from Pakistan, spearheading girls' right to education and Kailash Satyarthi from india, a brave and dedicated activist for children's rights and against child labor, shared the Nobel Prize, sending strong messages that fight to honor children's rights will continue.
Personal
Hard as it is to confront the reality that one's parents may not be there forever, I was very happy to spend wonderful time with my mother and my aunty (her sister).  I tried to focus on giving them a break from their routines and enable them to have some fun, some unusual experiences.  Isn't it amazing that when a mother gives, she gives with her heart and soul, but when she receives from her children, she receives with a feeling of enormous debt and gratitude!  Both my children are focused on their careers;
Neil is working with Cisco in IT and Neesha is finishing college this coming year.  Both are my pride and joy :).  It has also been fun hosting my daughter's friend from UCSD, originally from Palestine, during the holidays, and alternately being "naughty" with the girls, and playing aunty-mom to two daughters :).
This year, I also visited Japan (we were hosted by many amazing friends and you can see all details in my travel blogs), an amazingly polite and most efficient culture, with world's most interesting toilets http://bit.ly/1sYL5qs.  This year I also started travel blogs and you can see my many blogs at www.darshanavnadkarni.wordpress.com.
And finally, here are links to some of the most amazing things that I blogged about, this year.
Best movie – "Last Days in Vietnam" http://bit.ly/1qFIL28
Best play – "Truce" http://bit.ly/1trGhEG and "Andhera Hone Tak" http://bit.ly/1Aij5Rz
Best book – "The Glass Castle" http://bit.ly/1fchcIo
Best biomedical technologies — so many exciting technologies in early to mid stages of development for — treatment of ALS http://bit.ly/1AP2Yd0, for technology for early detection of cervical cancer http://bit.ly/1jalqEz, technology that aims to deliver drugs via inhalation for AFib, point of care solution to minimize prescription filling errors http://bit.ly/1jdfmgr
Wishing my readers, family & friends, and my clients and colleagues, peace and joy in the year 2015.  Best wishes to my many friends in fantastic groups that I am routinely affiliated with (each of them enhance life for many, personally and/or professionally) http://www.bio2devicegroup.org, http://www.eppicglobal.org, http://www.citylights.org, http://www.thestage.org, http://www.theatreworks.org, http://www.naatak.org, http://www.enacte.org, http://www.iwings.org .

In World Premiere of "Truce: A Christmas Wish from the Great War", at CityLights Theater in San Jose, through telling of the story of the historic event that occurred in December 1914, both the mindlessness of war and the mindfulness of peace, become abundantly evident.   Playwrights Jeffrey Bracco and Kit Wilder have made this historic story personal, by telling it through four main characters, George Krieger (Max Tachis), the German patriotic soldier, fighting for honor, glory, and fatherland; Anna Friedmann (Cailin Papp), the German nurse who questions the wisdom of war; Tommy Williams (Drew Benjamin) English poet who is compelled to go to war by parental pressure and also pulled to write and pulled by his love for his young wife and by his friendship with Krieger; and Maggie Williams (Allison Meneley), young wife of Tommy who encourages him to write and waits for his return from war.
A little piece of history along with the events in the play
This history was also expertly and succinctly narrated at the  beginning of the play.  The world was polarized and battle lines were drawn, long before the actual event that ignited the region, the assassination of Austrian Archduke Ferdinand, in Sarajevo in June, 1014.   As Austria-Hungary declared war on Serbia, Russia (Serbian ally) mobilized its military.  Like a game of dominoes, one by one the countries were pressured or pulled into the war, as Germany declared war on Russia, France, and Belgium; Britain declared war on Germany; soon thereafter, Japan, Turkey, and the Ottoman Empire entered the fight; and ultimately US entered the war in 1917.  Ultimately, 70 million military personnel were mobilized.
While the obsession of the generals is with moving the pushpins on a map, war has an entirely different impact on the soldiers, in the trenches.  As the characters recount, it was widely believed by common people that the "Great War" would be over within a period of months, if not sooner.  Everyone expected their loved ones to be home  by Christmas.  Then Pope Benedict XV suggested a temporary halt in fighting for the celebration of Christmas, in December 1914, but the warring countries refused to create any official cease-fire.  In fact, the generals declared penalties for what they considered amounted to fraternizing with the enemies.
During the four years that the world was at war, several deadly battles were fought.  Nearly 27,000 French troops were killed in a single day, in the Battle of the Frontiers, in August, 1914.  In the battle of Verdun in 1916, over one million soldiers were wounded or killed.  In the end, more than 9 million soldiers and over 7 million civilians died, as a result of this "Great War", making it one of the deadliest conflicts in history.  It is then all the more remarkable that in the midst of the most deadly period of fighting, there was a brief period of calm, friendship, and camaraderie, moments of hope, reflection, and humanity.
This was a one time event. All future attempts to halt the fighting were squashed by generals' threats of disciplinary action.  It is even more astonishing that this period of calm emerged spontaneously, in the trenches.  Those who were there, not to reason why, but to do and die, disobeyed orders, and for a brief shining period in history, humanity prevailed.   The soldiers declared their own truce; they began singing Christmas carols to each other across the enemy lines.  Entirely a different domino effect was observed, as soldiers in various places, crossed the no man's land, and shook hands with the enemy soldiers and exchanged presents of cigarettes, plum puddings and beef jerkey and sang carols.  Some soldiers even used this short period of "truce" to retrieve bodies of their comrades, from the no man's land, between the enemy battle lines.
It is the brilliance of Jeffrey Bracco and Kit Wilder, in how this remarkable historical event is captured and reproduced on stage, in "Truce: A Christmas Wish from the Great War".  After deep research and from various documents and anecdotes, Bracco and Wilder put together the script.  Ron Gasparinetti created the scenic design to conjure up images of the long ago war, Jane Lambert provided the costume design and Nick Kumamoto provided lighting and video projection to keep the time and place real.  George Psarras composed music from popular WWI songs.  (One popular song "pack up your troubles in your old kit bag" was one of the biggest hits of the Great War time).
This is truly a must-watch play of this theater season, and it beautifully captures the spirit of the holiday season.   Truce will be running at CityLights Theater in San Jose, through December 21, 2014.  For tickets, go to www.cltc.org .
In the aftermath of the #FergusonDecision, this respite is exactly what we need.  Let us call "truce" and renew commitment to create conditions of