Posts Tagged #TiEcon2020
In the post Covid world, one thing that is certain to change is health care and health technologies that impact the quality of care. There is already an enormous impact of digital technologies with remote monitoring, remote diagnosis, and telehealth platforms, and artificial intelligence powered apps and devices. Related to that is an explosion and access that providers have in the number of data points. 
In the immediate covid world, there is an urgency of some of these new technologies in contact tracing and monitoring the spread of the pandemic. There is also a necessity for protective gear that while protecting providers can make care more personalized and is easy to use. Providers are also trying to balance providing care for other health issues while dealing with continuing covid cases.
So what might be possible attributes that will make new technologies and devices stand out?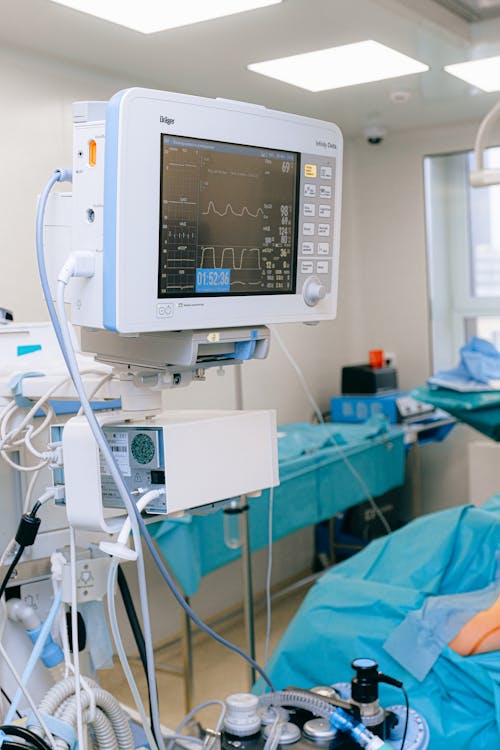 For any tools that impact healthcare, accuracy, reliability, and safety are of prime importance. Also delivery of care is rapidly transforming and all devices need to seamlessly integrate into rapidly changing clinical flow. All devices that work with healthcare data must also be extremely secure. 
At Road to #TiEcon2020 @TiEcon @tiesv on June 24th, domain experts will discuss new technologies and how it is all poised to make an impact in the changing arena of healthcare.  Domain experts speaking at this event include, Dr. John Whyte @WebMD, Aashima Gupta @GoogleCloud, Dr. Suraj Kapa @MayoClinic, Ramesh Raskar @MediaLab, Dr. Meera Kanhouwa @Deloitte.
If you need more information than post your question with your email. Register for the event with the link here:
https://www.tiecon.org/?campaign=Referral&source=DaNa
The looming threat of Covid-19 and the grim reality of the toll that novel coronavirus takes on humankind, makes it imperative that we find a way to prevent the spread faster and with less cost. Currently nine out of ten drug therapies fail mostly between phase 1 trials and regulatory approval. The estimated cost of developing a new treatment is around staggering US $2.6 billion.  While this article won't address it, I want to mention that many bio/pharma companies are working with repurposed drugs to find a cure and at least 69 drugs have been identified as treatment possibilities. Drugs also have side effects and need to be tested for safety. Let us focus for a while on search for the vaccine.
Many companies including Moderna, CureVac and BioNTech are working on vaccines. With the help of  Machine Learning, Artificial Intelligence and other technologies the hunt for new pharmaceuticals and appropriate chemicals is expected to be quicker, cheaper and more effective. Novel coronavirus presents the most unprecedented challenge to date because of the speed with which it spreads. 
Who better than a supercomputer made by a company that has been on the cutting edge of innovation for over a century, to take on this speed challenge? IBM scientists instructed the world's fastest computer to tackle this challenge at its Oak Ridge National Laboratory in Tennessee. Summit can run 200 quadrillion computations per second. The scientists ran thousands of simulations to analyse which drug compounds could stop the coronavirus from infecting the host cells. 
Summit, an IBM supercomputer equipped with the "brain of AI" identified 77 compounds (from over 8000 compounds) that could be efficacious in preventing coronavirus from spreading in the host.  This is promising news in humanity's quest for an effective vaccine against the virus. These findings are published in the journal ChemRxiv and give us hope although road is still long to get there.
With increasing computer processing power and advanced algorithms, AI has been employed to analyze large data sets with greater efficiency and will likely lead to many exciting innovations.  While AI and ML show promise to change every industry sector for the better, artificial intelligence, machine learning and deep learning have become the most widely discussed topics in the healthcare sector and the excitement keeps growing.  
I will be looking forward to hearing about new innovations AI/ML at #TiEcon2020. Stay tuned for new dates for the conference at http://www.tiecon.org and on this blog.
With the coronavirus travel restrictions and stay in place edicts, there are concerns regarding the future of work. Coronavirus has impacted and disrupted supply chains, has led to canceled conferences and trainings, including postponement of TiEcon 2020, and employees are asked to work from home.
However, it is not just a matter of asking people to work remotely, with a laptop. People will need the right tools, secure access to the company network through VPN and other collaboration tools. Additionally, people will need devices that are more powerful and in some cases are smart enough to overtake cloud capabilities to drive new and exciting IOT applications. Increasingly, powerful and smart devices are already helping reduce data center loads.  This ability to do on-device processing and refined analytics remotely, is what is called "edge computing".  
In remote locations where connectivity to centralized locations is limited, edge computing enables speed and efficiency by bringing computation power closer to IOT sensors, and smart phones and closer to end users. As everyday devices continue to become more smart and powerful, employees will be doing more with them and there will be more opportunities to create value for external and internal customers in our changing employment landscape.
TiEcon2020 has an excellent lineup of speakers on edge computing, during its upcoming conference before the end of this year. Stay tuned. For tracks and continuous updates, go to www.tiecon.org .