Posts Tagged TeleHealth
In the post Covid world, one thing that is certain to change is health care and health technologies that impact the quality of care. There is already an enormous impact of digital technologies with remote monitoring, remote diagnosis, and telehealth platforms, and artificial intelligence powered apps and devices. Related to that is an explosion and access that providers have in the number of data points. 
In the immediate covid world, there is an urgency of some of these new technologies in contact tracing and monitoring the spread of the pandemic. There is also a necessity for protective gear that while protecting providers can make care more personalized and is easy to use. Providers are also trying to balance providing care for other health issues while dealing with continuing covid cases.
So what might be possible attributes that will make new technologies and devices stand out?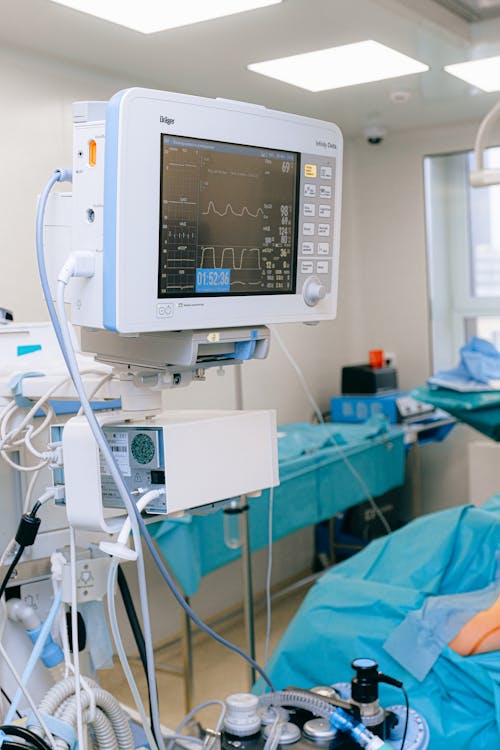 For any tools that impact healthcare, accuracy, reliability, and safety are of prime importance. Also delivery of care is rapidly transforming and all devices need to seamlessly integrate into rapidly changing clinical flow. All devices that work with healthcare data must also be extremely secure. 
At Road to #TiEcon2020 @TiEcon @tiesv on June 24th, domain experts will discuss new technologies and how it is all poised to make an impact in the changing arena of healthcare.  Domain experts speaking at this event include, Dr. John Whyte @WebMD, Aashima Gupta @GoogleCloud, Dr. Suraj Kapa @MayoClinic, Ramesh Raskar @MediaLab, Dr. Meera Kanhouwa @Deloitte.
If you need more information than post your question with your email. Register for the event with the link here:
https://www.tiecon.org/?campaign=Referral&source=DaNa
As coronavirus is raging on, entrepreneurs and scientists are called upon to come up with innovative ways to deal with this deadly virus. For instance, after 11 Israelis were quarantined after disembarking from a cruise ship in Japan, Israel has become a "Living Lab" for technologies to treat the virus.  Israel, which has a large digital health sector, put out calls to entrepreneurs for proposals for new solutions to contain and combat the disease. Meanwhile, China is also taking a lead in exploring how futuristic technologies powered by artificial intelligence can help identify coronavirus symptoms, find new treatments, and track the spread of the disease.  Chinese scientists sequenced its genome and shared around the world within weeks.
Unlike MERS, but more like SARS, Coronavirus is very contagious and has a long incubation period when people feel fine as they unknowingly walk around, infecting others. After identifying infected people, it is challenging to care for them while trying to contain the disease. Some healthcare workers who cared for coronavirus patients have themselves died of infection. We also heard that even after learning of highly contagious and deadly CD-19 coronavirus, some healthcare workers from the USA were "improperly deployed" when sent to assist in bringing home the patients infected in China.
In caring for coronavirus patients, human touch needs to be avoided and assistance should be provided remotely. Robots and automated technologies are of great help here. Robots are being used to disinfect rooms, take laundry items, help check for symptoms and disease progression, deliver medications and communicate with family and healthcare providers.  Robots help disinfect surfaces and help in killing viruses and bacteria by emitting ultraviolet light.  Drones and self-driving vehicles can deliver medications and supplies, petrol public places, spray disinfectants and do general surveillance. 
Silicon Valley's largest entrepreneurship conference, TiEcon 2020 has a dedicated track on health technologies. Amidst growing fears of coronavirus becoming a pandemic, emerging technologies like drones, robots, Artificial Intelligence, Machine Learning Digital Health and TeleHealth are likely to be game changers. Investors and entrepreneurs alike are focusing on the space with great interest. There will likely be exciting conversations as entrepreneurs from several countries (depending on travel restrictions), converge at TiEcon 2020, at Santa Clara Convention Center in CA, on May 8 and 9. If interested, you can register for the conference at www.TiEcon.org