Posts Tagged Sanya Malhotra
Majority of Bollywood movies used to have a lot of fluff (silly song and dance numbers and silly dialogs to fill up time). But Pagglait movie written and directed by Umesh Bist is a work of genius. Almost everything gives a deep insight into something; there's family gossip, financial wranglings and machinations, religious dogma and casteist beliefs and rituals, and a recently widowed woman who had not known love in her marriage but was left with more questions and confusion, after the death of her husband. All of this is packed into one story.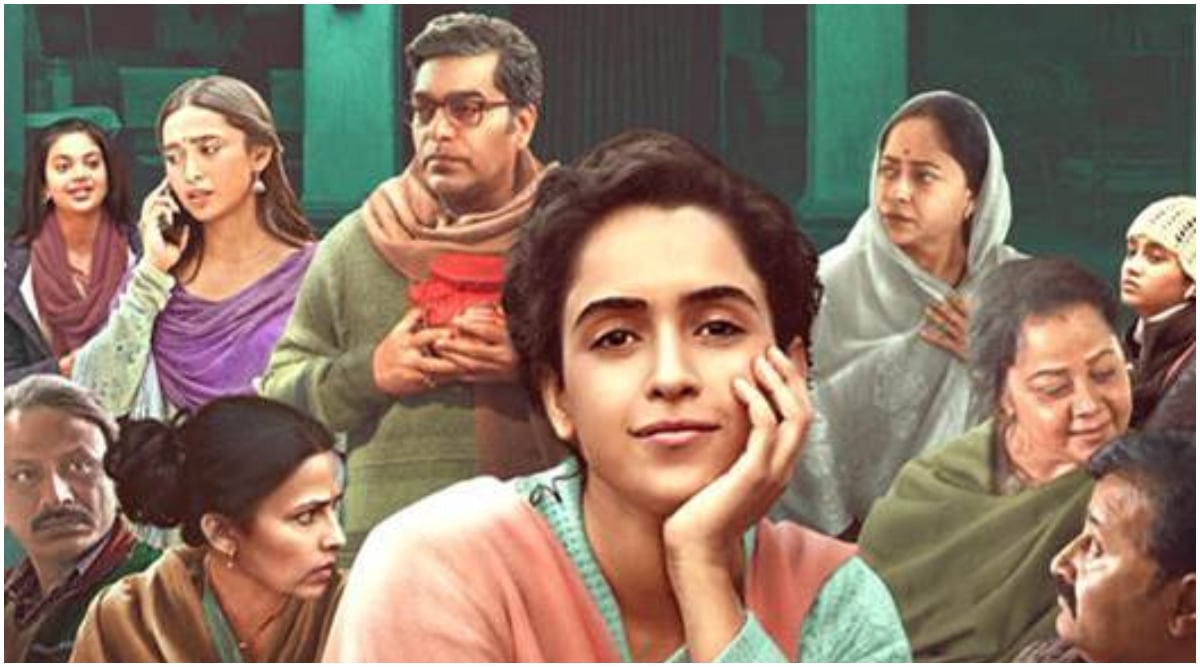 Heroine Sandhya Giri (Sanya Malhotra) is brilliant in her understated emotions and dialogs. She lost her husband Astik Giri soon after their marriage. Sandhya confesses to her friend Nazia (Shruti Sharma) "बचपन में हमारे पास एक बिल्ली थी. कार के निचे आ गयी. हम बहुत रोए थे यार. वैसा कुछ भी नहीं लग रहा है. रोना भी नहीं आ रहा है. मगर भूख बहोत लगी है". Sandhya is not even able to pretend to be grief-stricken.
Every character has a well earned place in the film. Sandhya comes to meet her departed husband's colleague Aakanksha (Sayani Gupta) and an unlikely bond develops between two young women who would have been sworn enemies in most traditional movies. Sandhya's in-laws and departed Astik's grief stricken parents (Sheeba Chadha & Ashotosh Rana) find themselves at the mercy of their extended family's manipulation, in their moment of heartbreak.

Sanya Malhotra's acting is subtle, yet sharp and the movie is complex, yet focused. The story that begins with the tragic death of a man, leaving his confused wife a young widow, ends with her finding life and reasons to live.  I rate the movie a high 4.9 on a scale of 1 to 5 with 5 being excellent.