Posts Tagged Play Review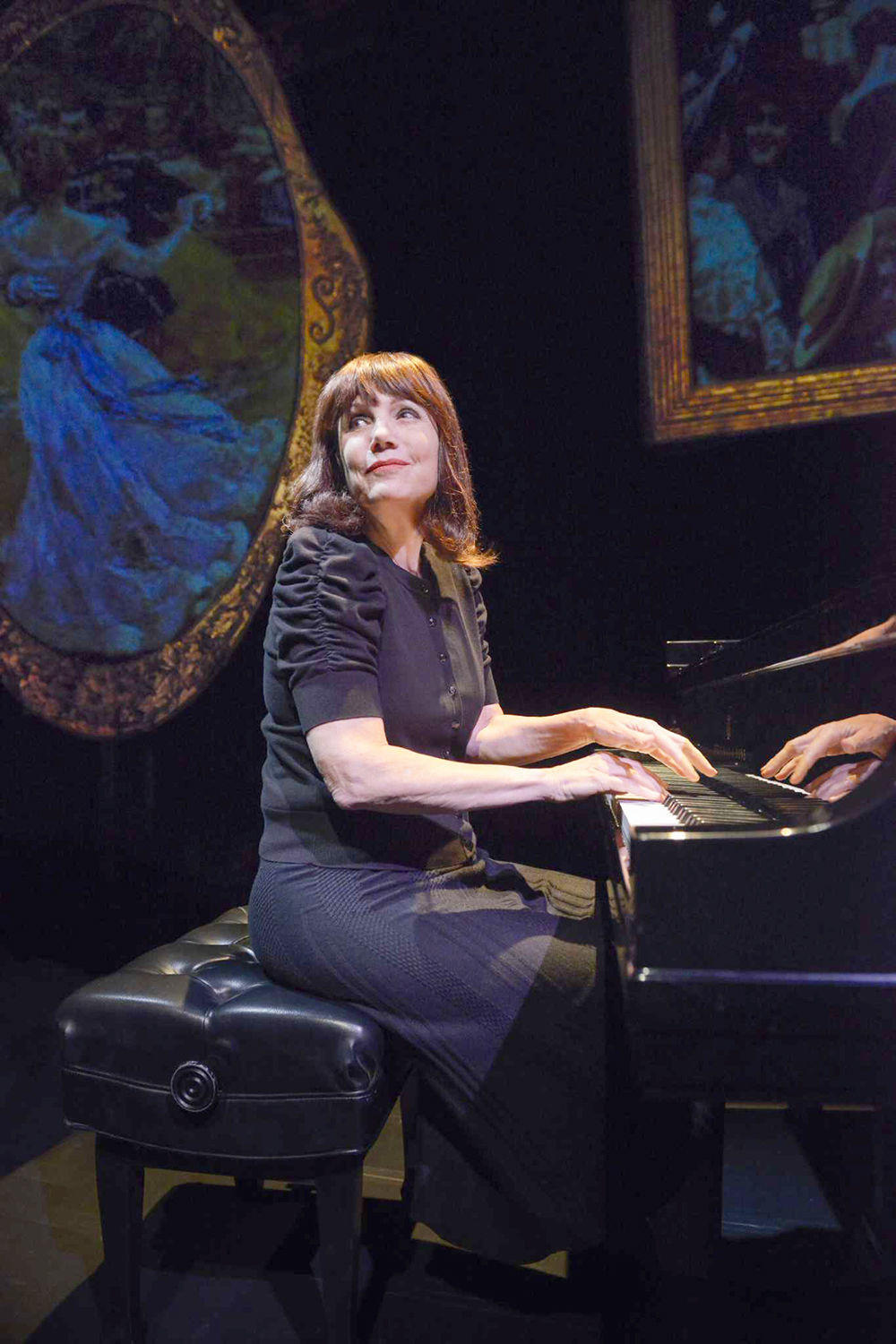 As a sole performer of "The Pianist of Willesden Lane", Mona Golabek tells the story of her mother, Lisa Jura. Ms. Golabek is a concert pianist and in this deeply affecting, heart-rending memoir, adapted and directed by Hershey Felder, she tells tells the story of her mother's youth, during World War II, in her mother's voice.
Lisa Jura was 14 in 1938, when Nazi Germany began to populate its concentration camps. The British Jewish Refugee Committee drummed up support in Parliament and extended a helping hand, towards children caught in this tragedy, unfolding across the English Channel. The group began operation of Kindertransport, "children's trains" leaving from major cities including Berlin, Vienna, and Prague, carrying thousands of children to safer areas, outside the reach of the Third Reich. With the assumption that this was a short lived crisis, the children who reached Britain, were awarded temporary visas and were placed in British homes.
"My name is Lisa Jura and I'm 14 years old. It's Vienna, 1938, and it's a Friday afternoon. I'm preparing for the most important hour of my week – my piano lesson". Thus begins Lisa's story. But an ordinary piano lesson turns into a foreboding feeling of the cruelty of things to come. Her instructor regretfully tells her he has been forbidden to teach Jewish students and he adds, "I'm not a brave man".  After demeaning experiences and knowing full well that Germany and Austria were becoming unlivable for Jewish citizens, Lisa's father manages to secure one pass on Kindertransport. Lisa's parents had to select one of their three daughters, to set out for the safe zone, away from the family in Vienna. 
Along with her family, Lisa leaves behind her tumultuous adolescence and her lofty dreams about her place in the adult world. Lisa sets out on her harrowing journey to safety, through Nazi checkpoints and through several countries, going through multiple boat and train rides. Lisa was one of over 10,000 children, ranging in age from infancy to 17 years, who streamed across Europe on the Kindertransport.  After arriving in England, she works as a maid before winding up in a busy hostel full of refugee children like her, on Willesden Lane, There she found camaraderie and hope. 
Lisa's mother, who was Lisa's best friend and inspiration, gave her one last piece of advice, before Lisa left. She said, "You must promise me that you will hold onto your music. It will be the best friend you ever have. I will be with you every step of the way when you're playing that music". It is Lisa's music that turns this deeply tragic story, into a story of hope, romance, love and triumph. 
Mona Golabek effortlessly slips into the persona of her mother, the pianist Lisa Jura. Underpinning the entire story, is the fabulous music that she plays on a beautiful black Steinway. She plays the music her mother loved, including Debussy's Clair de Lune, Chopin's Nocturne in B-Flat Major, and Beethoven's "Waldstein" Sonata. When she was little, Golabek's mother gave her piano lessons and in the midst of these lessons, she would tell Golabek the story of her life. She told Golabek that each piece of music tells a story. Golabek honors that memory and weaves her mother and piano prodigy Lisa Jura's inspirational story of survival and hope with beautiful music.  The Pianist at Willesden Lane will be running at www.theatreworks.org till February 16. 2020.