Posts Tagged Pfizer
I am eagerly looking forward to the opportunity to hear Dr. Albert Bourla give a grand keynote on Day 2 at #TiEcon2022 in May at Santa Clara, CA.
As Chairman and CEO, since 2019, Dr. Bourla has led Pfizer through one of its greatest challenges when the world was looking to scientists and pharmaceutical companies for answers to the sudden calamity represented by covid. In a rare mode of cooperation and unprecedented speed, scientists began furiously working for a vaccine. However, their work was also proceeding against a backdrop of political drama that was unfolding in the USA.
Very likely scientists and leaders of pharmaceutical companies had no interest in maneuvering the political minefield and yet it became unavoidable when Mr. Trump predicted a breakthrough vaccine before Election Day. News of Pfizer's success however, only arrived right AFTER the election was called for Joseph Biden. The story of Pfizer and its research partner, the German firm BioNTech, both of who declined the money from the federal effort, "Operation Warp Speed" and Moderna who accepted the money from the Government that was led by science denying President Mr. Trump, unfolded against the backdrop of politics, science, and incredible high stakes for humankind. The resulting accomplishments by these companies and others are as fascinating as they are impressive. Bourla was awarded the 2022 Genesis Prize for his leadership in the development of the Pfizer-BioNTech Covid 19 vaccine.
During his 25+ years at Pfizer, Bourla has emphasized his commitment to help ensure equitable healthcare access to medicines and patients. However, Bourla also opposes government interference in pharmaceutical pricing, which he has argued would hamper spending on development of new drugs.  As per a recent RAND Corporation report, US prescription drug prices are higher than in most other countries. The Biden Administration released a plan to decrease prescription drug costs covered by the Medicare program, and later dropped the initiatives, after objections from some key Democrats. Bourla has observed that drug prices are in fact going down and more importantly, drug prices are only a small portion of the overall US healthcare spending.
It will be fascinating to hear Mr. Bourla speak on these and other health and healthcare related issues at TieCon2022. During covid challenges, when many prayed as never before for the lives of their loved ones, world also realized that besides the divine, our next best hope for better life rests in the hands of #science.
Register ASAP for the #TiEcon2022 conference at @TiEcon www.tiecon.org to access early bird incentives.
Biotech Showcase taking place concurrently with the J P Morgan event in San Francisco in January 2018, is an investor and networking conference.  Many partnerships and collaborations will be forged with over over 7000 one on one meetings, with opportunities for eager innovators to seek out enthusiastic investors.  Besides one on one meetings, general sessions will focus on a number of disease areas that are significantly expected to impact the healthcare arena.  More blogs to follow and will highlight focus on new treatment modalities.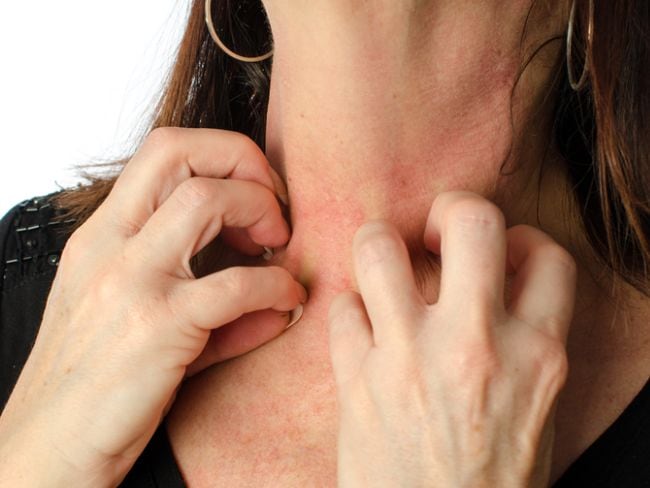 A panel led by Jennifer Goldstein from Silicon Valley Bank will focus on body's largest organ that is often misunderstood and frequently underrated, the skin. Panelists Alan Dunton from Purdue Pharma, David Giljohann from Exicure, Jennifer Good from Trevi Therapeutics, Shelley Harman from Aegle and Mark Wilson from MatriSys will discuss early signs and symptoms on the skin that often signal infectious and internal diseases.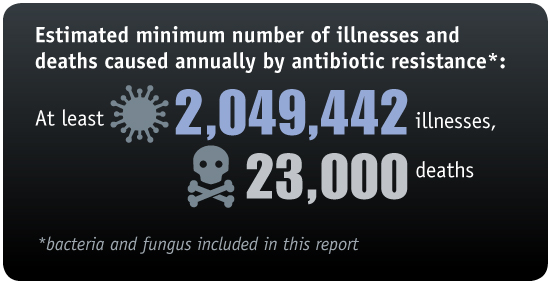 Antimicrobial resistance or (AMR) is increasingly a prominent public health concern and has been highlighted by both WHO and CDC. Since the discovery of first antibiotic penicillin in 1928, more than 100 compounds have been created but no new class has been found. In panel moderated by Bibhash Mukhopadhyay at New Enterprise Associates, leading anti-microbial drug development experts, Alan Carr of Needham, Julia Gregory from Contrafect, Kenneth Hillan from Achaogen, Gregory Mario from Taxis Pharma, John Rex from F2G, and Chris Stevens from Arsanis will discuss the tailwinds and headwinds in this space that is getting a fresh second look from both experts and investors.
Current epidemic of metabolic syndrome will be the focus in a panel moderated by Philip Kenner from ClearView with panelists Deborah Dunsire from DTuit, Tomas Landh from Novo Nordisk, Harith Rajagopalan from Fractyl Labs, and Wendye Robbins from Blade Therapeutics. Having any one of the risk factors like high blood pressure, high blood sugar, obesity, high cholesterol, or high triglycerides can greatly increase health risk.  However having a cluster of these conditions together indicate metabolic syndrome and vastly increase health risk. Metabolic syndrome is on the rise, reaching epidemic proportions according to some health experts.
While JPM conference is by invitation only event, registration is open for Biotech Showcase at conferences@ebdgroup.com or at https://ebdgroup.knect365.com/biotech-showcase/agenda/1
Dr. Vishwas Sakhalkar, Director of the HOPE center at The Children's Hospital at the Medical Center of Central Georgia and Associate Professor of Pediatrics at Mercer University School of Medicine, talked about Sickle Cell Disease, at www.bio2devicegroup.org event.
Sickle Cell Disease (SCD) is a hereditary blood disorder.  This devastating disease is marked by its unpredictability in flare-ups and is characterized by red blood cells that take on an abnormal, rigid, sickle shape that decreases the flexibility of the cells.  Patients with SCD get hypoxia acidosis that creates sickle cell crisis.  This is acutely painful condition that lands the patients into emergency care.  SCD is one of the rare diseases.  There are approximately 75,000 sickle cell patients in the US and an estimated 40,000 in Europe.  In India, there are estimated 1 million SCD patients and there are about 100,000 patients in the Middle East.  In Nigeria, where almost 24% of the population suffers from SCD, there are about 4 million patients.  Annual cost of care for SCD patients in the US exceeds $1.1 B and results in almost 1.7 M annual hospital visits.
Extreme unpredictability of SCD makes it very challenging to treat in advance or manage the disease.  The symptoms vastly vary among patients.  The painful episodes or crises can last from hours to days and can cause pain in different parts of the body.  Some people have episodes every few years, whereas some may have many episodes every year.  Severe anemia is a frequent condition of SCD and it leads to extreme fatigue, paleness, rapid heart rate, and shortness of breadth.  A person could be a carrier, if he or she has one gene for sickle hemoglobin and one gene for normal hemoglobin,  About one in ten African-Americans carry sickle cell trait.  Carriers are unlikely to develop SCD but occasionally they may also show symptoms of SCD.
In addition to medication that are prescribed to combat pain of SCD crisis episodes, there are various drugs on the market for management of SCD.  Hydroxyurea, an original anti tumor drug is approved for SCD management and it works by promoting the body's production of the type of hemoglobin, typically produced by fetuses, that has been shown to prevent sickling of red blood cells.  Exjade is another recently approved drug on the market and it is oral iron chelator, used to reduce chronic iron overload.  Vitamin therapy may include high dose of niacin and folic acid, in addition to antibiotic and anti inflammatory drugs that are prescribed.  MP4CO is another recently approved drug that delivers therapeutic levels of carbon monoxide (CO), with an aim to stabilize the hemoglobin, prevent sickling, and alleviate pain as well as reduce the severity and duration of the crisis.  Dr. Sakhalkar discussed various other drugs including Propranolol, Lovanza and others.   The only available cure for SCD currently is bone marrow/ stem cell transplantation and that is a very risky procedure.
This is a wide open area that requires innovation, said Dr. Sakhalkar.  Management of SCD is costly and extremely mentally and physically devastating on the patients.  Bluebird Bio, Selexys, Novartis, Pfizer, and other drug companies are currently focusing on SCD.  The event was followed by Q&A.