Posts Tagged outlook
JPM 2018 and concurrent events just ended with what may be one of its biggest draws.  As many as 10,000 people from life science industry and its related sectors are likely to have descended upon the city, during last four days.  In addition to JPM event itself, everything health was under review and up for discussion at various conferences including at EBD Group & Demy Colten's #BiotechShowcase #DigitalMedicine #BTS18 and #WuXiGlobalForum2018 . Networking and deal making continued late in the nights at various receptions held across the city. Receptions by legal firms like #WilsonSonsini #MoFoLLP #ReedSmithLLP attracted some of the biggest crowds.
Overall the tone for 2018, seemed highly optimistic.  BiotechShowcase held a media roundup and echoes of optimism were heard from almost all panelists @barbara_ryan12 @TriangleInsight @CarolineYLChen @adamfeuerstein @statnews @SFBIZronleuty @BrittanyMeiling @endpts @juliet_preston @medcitynews @ldtimmerman .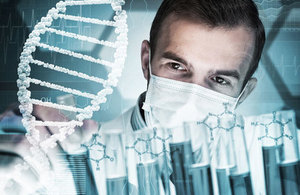 There is a general agreement that the pace of #innovation in biotech greatly accelerated in 2017 and is likely to continue. According to Luke Timmeerman, "sheer velocity of news in healthtech innovation is fascinating". Transformative therapies across huge and diverse range of diseases are increasingly focusing on cures and going beyond the short term treatment focus. The surge of innovation has been led by focus on oncology although concern was also raised in one of the panels that we still continue to get stymied and realize how friggin smart the disease of cancer is and if we will truly crack the code on cancer in the immediate upcoming years. All signs are however, that next year we may see critical data from some clinical trials in immuno-oncology space that can cause market spikes.
Here are some areas of concern raised in some of the panels. In 2017, a slight dip was observed in the areas of orphan and rare diseases. Also there seemed to be a general consensus that we need smart policies that incentivize new anti microbial drugs and other treatments for infectious diseases. Due to increasing resistance of antibiotics, there is an ongoing and real fear for some of the infectious diseases to turn into pandemics. These are areas that bold entrepreneurs may focus on. Also medical devices continues to remain somewhat underfunded. Discussions around accelerating healthcare costs and drug pricing issues creeped over into many panels. Entrepreneurs with disruptive pricing innovation in product development as well as healthcare can easily have a tremendous leverage. It can't be overstressed that finding effective pricing solutions holds key to continued and sustainable growth in healthcare sector.
Discussion in one of the panels focused for a few minutes around large investments in life sciences and if that indicated a healthtech bubble that may be due for a crash.  Indeed, some experts observed that pace of 2017 is unlikely to continue and there may well be a slight dip in 2018. But overall the consensus seemed to be, that a steep and deep pipeline of innovation in R&D is likely to prevent a crash, and the venture funding blizzard is likely to continue. Overall, the feeling among investors and healthcare experts was that among the industry, there is a strong focus on science and people are pursuing innovation with discipline that will ensure unprecedented mechanisms and novel medicines. All this activity is taking healthcare to a new level of cures and sustainability and stability from temporary treatment focus. Exciting indeed to be living in this era of amazing healthcare innovation.

2013 J. P. Morgan Healthcare Conference Overview– San Francisco, CA
(more details to be shared in next posts)
Whew!! The J. P. Morgan conference and all other related events are finally over. This conference is the largest and most important event of the year, for the health care sector. It brings together global industry leaders, investors, business analysts, emerging fast-growth companies, technology innovators, and other professionals in the industry. Despite 2012 year ending on a rather dismal note, improvement in the economic indicators point to a greater stability and the optimism at the conference was palpable. 2012 was a challenging year with weak domestic economy, ongoing financial challenges in Europe, contentious uncertainty of the long looming "fiscal cliff", the big pharma dealing with patent expirations, and greater uncertainty in FDA regulations. Fundraising in 2012 lagged behind the pace in 2011. According to Bioworld Insight analysis, in 2012, approximately $14.3 billion was raised by biopharmaceutical public companies, compared with $18.9 billion, in the previous year. Public offerings accounted for $8.5 billion of this total figure, down from $10.2 billion in 2011. However, things seem to have greatly stabilized on many levels, towards the end of 2012. Market is showing signs of steady job growth, there is increasing stability in the financial markets, the fiscal cliff appears to be inching closer to complete resolution, and the big pharma has gone through restructuring and cost reduction to deal with the patent expirations and have promising pipelines that portend a sound and steady growth. In the next post, I will summarize some specific highlights from public and private company presentations.
In his opening remarks, Doug Braunstein, Chief Financial Officer for the firm, looked back at the first conference. Back in 1983, it featured 21 presenting companies, when US spent about $350 billion on healthcare. At the 2013 conference, a record 397 public and private companies presented and was attended by over 8,600 registered attendees that included over 4,000 investors. Braunstein observed that the U.S. expenditures in healthcare have increased "eight fold" to more than $2.8 trillion, which is also a driver for biotech companies to come up with technologies that are value differentiating.
For a dedicated democrat like me, politically speaking, JPM keynote presentations can be lonely affairs. But aside from the politics, the lunch time keynote presentations were made by influential figures and they did not disappoint. They included, Mr. Bob Woodward, Legendary Pulitzer Prize-Winning Journalist/Author and Associate Editor of The Washington Post, and Dr. William Frist, Surgeon and former U.S. Senate Leader, during the first two consecutive days. Quoting Sir William Osler, Frist observed, "variability is the law of life", and emphasized the need for personalized medicine to help improve efficiency and lower healthcare costs. Frist demonstrated how the convergence of new technology with personalized medicine can help achieve dramatic results. While genome sequencing was very slow and expensive, now the cost is low enough, for it to be in common person's reach and the process is much speedier. Big data however is a significant barrier, since we don't yet know how to put the data to good use. Frist also wowed the audience with a dramatic demonstration of getting an instantaneous ECG recording of himself with Alive Cor iPhone app.
The palpable optimism and activity at J.P. Morgan Healthcare Conference, at the Westin, in San Francisco, resonated outward to dozens of other hotels, restaurants, bars and outdoor venues where meetings, lunches, and evening receptions, further facilitated deals between analysts, executives and other professionals. Concurrently occurring, the Biotech Showcase, an investor and partnering conference, devoted to providing private and small- and mid-cap biotechnology companies an opportunity to present to and meet with investors and biopharmaceutical executives, had attracted investors and biopharmaceutical executives from around the world. Also, simultaneously occurring OneMedForum, at Sir Francis Drake Hotel, attracted leading investors and management of some of the most promising emerging life science companies, with a slightly greater focus on medical devices. In one of the next few posts, I will discuss OneMedForum event, in greater detail.
Dedicated, passionate professionals in the healthcare sector know that for good health, playing is as important as working. The evening cocktail receptions sponsored by various law firms, banks, and other public and private companies, provided a much-needed respite from the breakneck pace of the J.P. Morgan Healthcare Conference and other events. There were anywhere between 50 and 60 evening receptions during the 3 days, taking place in various hotel penthouses and lobbies, art galleries, and stores like Saks Fifth Avenue. The receptions featured gifts, delicious finger foods served by waiters and waitresses, rare wine and expensive scotch at some events, and of course ongoing opportunity for deal making, well past into the mid-night.
In the next few posts, I will write about highlights from specific company presentations and also highlights from OneMedForum conference.