Posts Tagged @MSNBC
Bagman, a podcast by MSNBC's Rachel Maddow, is not only providing an amazing peek into history during the #Nixon Presidency but is certain to keep the listeners riveted. A film is in the making, written by Adam Pearlman and Mike Yarvitz and with writer, director, producer, Ben Stiller. Bagman tells a true story of one of the most brazen bribery and extortion scandals ever to happen at the scale it did. But lest you believe this was about the #Watergate scandal, it was NOT. This was an entirely independent crime concurrently happening at the same time that the country was occupied with the Watergate scandal.
The subject of this scandal, the "individual 1" was not Nixon but who then? The year was 1973. Just the previous year, Richard Nixon and his running mate Spiro Agnew had handily defeated their opponent Senator George McGovern of South Dakota in a total landslide, receiving all but 18 of the 538 electoral votes. For the time being, let us keep the name of the chief perpetrator a suspense here. Despite President Nixon's initial lack of knowledge about this crime, he soon learned about it and participated in covering it up with support of several Republican senators, including future President George W. Bush.
Besides telling the incredible story of the chief criminal, the podcast also focuses in equal measures on a team of young federal prosecutors, Tim Baker, Ron Libman, and Barney Skolnik who started this investigation miles away from DC, in local corruption happening in Maryland where they found that local officials were taking thousands of dollars in cash kickbacks from companies that were awarded federal contracts. While the country was increasingly riveted by the Watergate scandal, these prosecutors were far away from the White House. But as they got deeper into the money trail it led them directly inside the White House.
As these prosecutors began collecting evidence, they found that their case was becoming rock solid. If it was any other individual, that person would be indicted and in jail in no time. However, given the status of the perpetrator and the venue where the crime was opening occuring, they were stumped in how to proceed. We have often heard the expression that behind every successful man, there's a woman. But perhaps behind a criminal man there are hundreds of women, enabling him and here was a criminal sitting at a top leadership level in the country and enjoyed high popularity among women from the Republican party. 
These prosecutors took the case to their boss, George Bell and together all four of them drove to Washington D.C. to see Nixon's AG Elliot Richardson. They fully expected to be told by Elliot Richardson something that would amount to shutting down the investigation. Elliot Richardson is the same AG who made history later that precipitated what came to be known as the Saturday massacre in the Nixon Presidency. At that time, President Nixon asked Richardson his AG to fire the special prosecutor Archibald Cox and Richardson refused to do so which led to him being fired by Nixon and then other events followed. But that came later. At this time, Richardson met with the four prosecutors from Maryland with the stunning news of a totally independent crime taking place in the White House. Richardson gave them full cooperation to continue their investigation. 
As the investigation progressed, the perpetrator realized that he was in an incredibly deep quagmire. He got his assistant to call an attorney and keeping the name of the client a secret, the attorney was requested to come to a secret location. The attorney was informed that the client was someone at very high level in the Government. How high, asked the attorney? Very high, came the answer. A Congressman? asked the attorney. Answer: higher. Q: A senator? A: Higher. Q: A cabinet member?
As the indictment seemed imminent, the news broke that "Washington was stunned today by the disclosure that the Vice President, Spiro Agnew is under criminal investigation by federal authorities in his home state of Maryland on serious charges of bribery, extortion and tax evasion. The country was already embroiled in the chaotic Watergate occurrences when this shocking news about the Vice President broke.
Let us not forget that President Nixon and Vice President Agnew had won in a landslide and if they were both to go down then who would become the President? A secret 19 page contingency plan remained locked inside the personal safe of the Democrat Speaker and Congressman from Oklahoma, Carl Albert, as he feared he may be first in line of succession during this tottering presidency and scandals.
Meanwhile, Agnew went to appeal to Congress to impeach him. He felt that would be a better fate than being indicted criminally. He was laughed out of there. During all this while the prosecutors were in total agony as they were racing against time. Just as the Nixon Presidency was unraveling, Nixon's exit looked increasingly likely and that meant the next in line of succession would ascend to the Presidency UNLESS they sped up the investigation and brought charges or reached some kind of a deal to get Agnew out.
And while President Nixon supported his VP Agnew and even participated in attempts to obstruct justice and shut down investigation into Agnew's criminal conduct, he now perceived Agnew as a threat to himself and therefore wanted Agnew out. Not to be outdone, Agnew on the other hand, went on national television and confessed that he feared for his life on account of his own President and President's law enforcement agencies. Can it get more juicy and shocking than this? Every juicy detail and most of private conversations are corroborated in the podcast with cross references and many from the tapes that Nixon himself had planted.
This podcast marvelously recounts the details of this scandal concurrently happening at the same time while Nixon's own karma was bringing him down. It is so riveting that once you start listening, you will not want to stop until the end. I highly recommend it – it is a piece of history so beautifully narrated, incredibly well researched, impressively presented and packed with information and details, some of which has never before come to light. This is a must-hear podcast not only because it brings important piece of history to light very comprehensively BUT there are also many lessons for the present and likely for the future, at anytime, when our democracy comes under threat.
This year has been a year of too much noise and everyone accusing others of spreading lies. Sometimes we have shouted louder for our truth to be heard and at times, we have spread deliberate and willful lies, all of it leading to great drama and divisiveness. World also witnessed Mugabe's outster in Zimbabwe, Rohingya crisis on the border of Myanmar, Crown Prince Salman remaking Saudi Arabia, twitter war between leaders of N Korea and US, new daily revelations on #TrumpRussia scandal and more. In the US, as we focus inward and on "winning", on "not being taken advantage of", on frequent ritual of sycophantic praise of the head honcho, on taking care of the poor "wealthy" folks among us, perhaps we forget the cost of winning; winning at the expense of ignoring #ClimateChange (the impact of which will be felt for generations to come), winning small temporary #taxcut while giving the "poor" wealthy folks and corporations huge and permanent tax cuts (it may trickle down for a bit but will never ever be enough to offset and overcome the widening disparity), increasing deficit and leaving behind a humongus challenge for the next generation, with unnecessary stress on DACA dreamers and CHIP kids, questioning the very future that will have to be our savior some day.

This has also been a funny year with our finances. On one hand, economy continues to soar, on the other hand, we are looking into the abyss with absolute lack of clarity on long term impact of the largest tax overhaul in history;  and this year has also cost us enormous money with weather related disasters. (By the way, India also had largest financial change with demonetization and as far as I know, the impact is still uncertain). With innocent sounding guests like Harvey, Irma and Maria bringing $200 billion in damage, 2017 hurricane season also became the most expensive hurricane season in history. Our forgotten brothers and sisters in Puerto Rico suffered most devastation. In a showdown of water and fire, in October, a series of 250 wild fires started burning across California and also proved to be most destructive, causing $9.4 billion in insured damages. Fires continued into November and engulfed Southern California in flames, later in the year.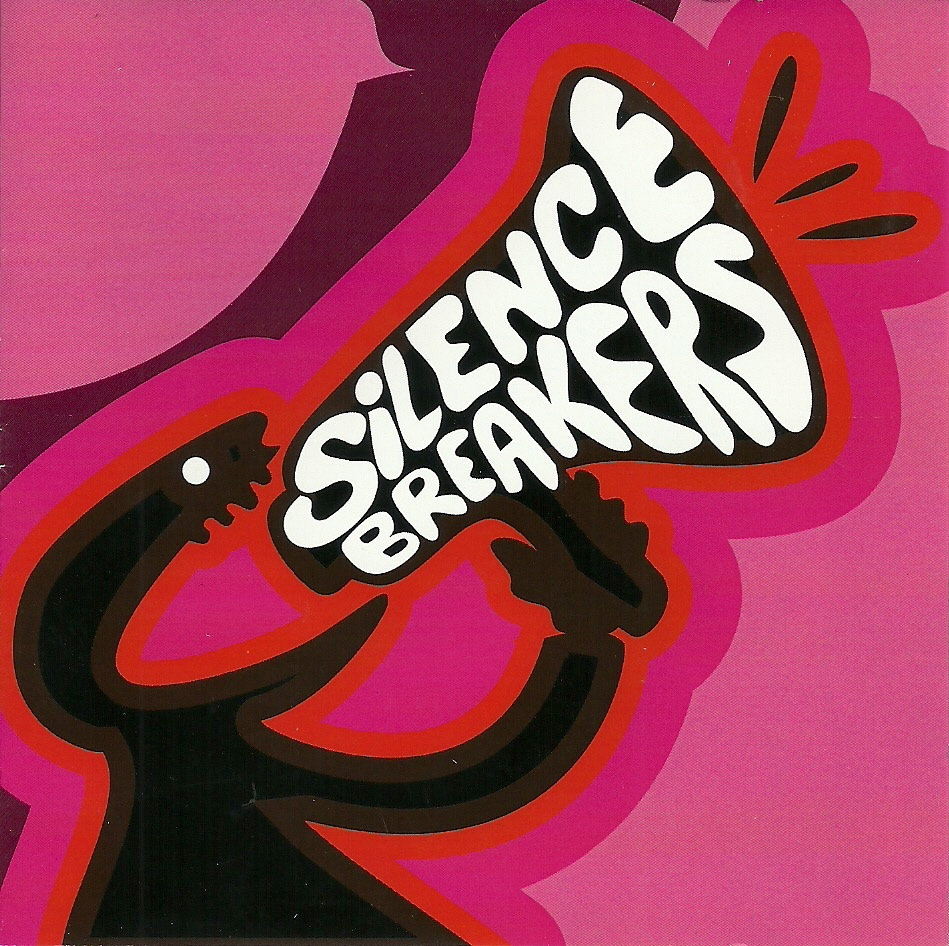 This year however, was also a year of unity and hope, of people coming together with courage and having their voices heard (Colin Kaepernick), refusing to give on #ObamacareRepeal (and we learned that one voice, one vote can make a difference) . If we heard story after story of sexual harassment, if we felt a pervading sense of powerlessness, we also stood up to take our voices back. When I shared my story as #MeToo victim of harassment, I wasn't just speaking for myself, I was also speaking for my sisters and daughters. The voices of the #SilenceBreakers were celebrated on the cover of Time magazine. But journey continues. There are more victims and more goals. Since the senseless and deadliest massacre in Las Vegas through barbaric semi automatic rifles, nearly 1000 more people have been killed and 2000 wounded in American gun violence.  Journey continues into discerning between truth and lies. Who are the truth tellers? Perhaps there is deep debt of gratitude we'll have to pay some day to those on the front lines taking the blows, being dubbed fake, just for bringing to the surface facts from a barrage of lies, with no personal gains.  There are many who are trying to keep the focus on facts, in the midst of all the din, including late night hosts at Jimmy Kimmel, Stephen Colbert, Seth Meyers, Noah, Seth Meyers, Samantha Bee and others and many brave souls at CNN, NBC, CBS, ABC, MSNBC, KEQD, NPR, and  major newspaper & magazine publications.

We sailed through all the drama of 2017 because of unity in the midst of diversity, courage when faced with powerlessness, hope that we can and we will leave the planet a better place for our children, and coming together in celebration that makes #America such a vibrant #democracy . Nothing brings us #Americans together like a shadow of darkness. Total solar eclipse in August brought us together in unimagined ways, as we hugged total strangers, with a feeling of glee. Here's link to my eclipse poem http://bit.ly/2vXM4fv .
At the end of last year, I was overwhelmed with grief. I lost my mother in December and before that I grieved with many the loss of Hillary Clinton in the elections.  I continue to be inspired by my mother and all the powerful women who have been my friends and role models, as I charted new territories this year.  I am inspired by men in my life as well but uniquely influenced by my wonderful women friends, this year. Also this year, I broke my own silence, in speaking up for integrity, fairness, transparency, and justice; in speaking up with courage, but also compassion. Earlier in the year, I visited four beautiful cities in Europe (here's link to my blog post http://bit.ly/2vDcZjt), made a trip to Ashland Oregon Shakespeare Festival and enjoyed four incredible plays in three days, and later in the year, I went to India, with a goal larger than myself. I sought to bring together my extended family so we can put aside the differences and solve pending issues with integrity and fairness. Here's link to my blog http://bit.ly/2j3I3At .  I am enormously proud and thrilled with the achievements of my son Neil, daughter Neesha and my nieces Ria and Nika — little blessings like these remind us that future  holds so much promise.

In looking back, 2017 has been a year of many "downs" and then some "ups" that vastly superseded the downs, made us stronger, more courageous, more focused, more united, more determined. I wish my readers, friends, and fans a wonderful holiday season and many blessings in the coming year.
Ending with this quote by Pamela Meyer: "Lying is a cooperative act. Think about it. A lie has no power whatsoever by its mere utterance. Its power emerges when someone else agrees to believe the lie".    
There is a lot of talk on Facebook on acceptance and reconciliation, after Trump's victory, after Hillary's gracious speech imploring people to give him a chance and after Trump and Obama's nice photo op. On the other hand, there are protesters refusing to accept and are marching on the streets of most major cities for days. Hence I decided to share my thoughts.
Reconciliation with Trumpers, yes sure – we need to heal and come together, in time.  But no, do not speak to me of reconciliation and giving this man a chance. Let us not forget that people gave him chance after chance after chance and he kept lowering the bar and that is how he got to the world's top bully spot. No, I am also not speaking of not accepting #TrumpRule. But it is ok to peacefully protest; to protest against his crass and crude racist and sexist remarks about almost every group of Americans. I am sure African Americans and Latinos and Muslims etc. feel the same way about remarks against the groups they belong to as I feel about his name calling, fat shaming, and sexabusing of women.
The crass and crude talk by Trump has been beyond all reasonableness. If he is a role model then what does he inspire? I am not willing to keep lowering the bar in order to accommodate the crudeness demonstrated by Trump towards 50%+ of population, women — and I hope other members of other groups speak up in their own way at their own appropriate time, as they have been. I feel that I must stand up for women and not allow such crude man who has talked of women in such crude terms to earn my respect. I can't understand how any woman can. And I can't understand how any man who respects his women, can.
Trump's basket of deplorable behaviors is now our baggage for next several years.  If past is any prelude to what may come, belief and trust in him will only lower the bar further, now for the office of the Presidency.  While we endure #TrumpRule, we must never forget his deplorable words and behaviors that brought the country to its present stage. While we endure #TrumpRule, he must never get our respect. I am not wishing him to fail or our country to fail. But remember, a President never governs by himself.  Let us hope reasonable "ELECTED" Republicans will play a role and will show wisdom and enable the country to move ahead, in these difficult times. But meanwhile, do not speak to me of reconciliation with Trump or his coterie of gutless men (who are not elected officials) with idiotic chants of locking up political opponents.
So yes, we accept #TrumpRule. But we do not accept it with any kind of belief that this man will be different and be worthy of earning our respect, in the office of Presidency. We also do not accept it with resignation that now he won so we just accept and give up striving to be better. We accept #TrumpRule as a fact of life for the next several years. We accept it with clarity that during this time we need to watch each other's backs, to look out for safety of those among us who may be more vulnerable, because the groups they belong to were directly threatened by him. We accept him while keeping a spotlight on who he is and what he represents and what stage he brought the country to, so we don't allow him or anyone like him to repeat history.  We accept with the knowledge that if we rise up to it, if we volunteer, be there for each other, stand #StrongerTogether than we will emerge better and more worthy of our next leader.  
We accept #TrumpRule my friends, with resolve, not resignation; and certainly not gullibility that brought us here today…..
PS: Good discussion on @maddow @MSNBC – her guest shares we have a tendency to think we'd be ok even though everything that's preceded indicates that it's not so even though he has already started flaunting traditions – http://www.msnbc.com/rachel-maddow-show
Russia applauded & congratulated Trump & has come out and confirmed that Russia was in contact w. Trump campaign throughout the entire campaign. Now he is getting intelligence briefings, including intelligence on any American spies in Russia. Whole intelligence operations in all countries center around stealing information.  I pray our spies remain safe. http://www.msnbc.com/rachel-maddow-show
And a day earlier, Elizabeth Warren @Warrenolizer on Maddow said we will need to stay connected so that we're ready to mobilize should a time come.