Posts Tagged Medical Devices
JPM 2018 and concurrent events just ended with what may be one of its biggest draws.  As many as 10,000 people from life science industry and its related sectors are likely to have descended upon the city, during last four days.  In addition to JPM event itself, everything health was under review and up for discussion at various conferences including at EBD Group & Demy Colten's #BiotechShowcase #DigitalMedicine #BTS18 and #WuXiGlobalForum2018 . Networking and deal making continued late in the nights at various receptions held across the city. Receptions by legal firms like #WilsonSonsini #MoFoLLP #ReedSmithLLP attracted some of the biggest crowds.
Overall the tone for 2018, seemed highly optimistic.  BiotechShowcase held a media roundup and echoes of optimism were heard from almost all panelists @barbara_ryan12 @TriangleInsight @CarolineYLChen @adamfeuerstein @statnews @SFBIZronleuty @BrittanyMeiling @endpts @juliet_preston @medcitynews @ldtimmerman .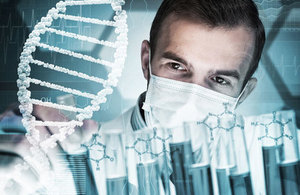 There is a general agreement that the pace of #innovation in biotech greatly accelerated in 2017 and is likely to continue. According to Luke Timmeerman, "sheer velocity of news in healthtech innovation is fascinating". Transformative therapies across huge and diverse range of diseases are increasingly focusing on cures and going beyond the short term treatment focus. The surge of innovation has been led by focus on oncology although concern was also raised in one of the panels that we still continue to get stymied and realize how friggin smart the disease of cancer is and if we will truly crack the code on cancer in the immediate upcoming years. All signs are however, that next year we may see critical data from some clinical trials in immuno-oncology space that can cause market spikes.
Here are some areas of concern raised in some of the panels. In 2017, a slight dip was observed in the areas of orphan and rare diseases. Also there seemed to be a general consensus that we need smart policies that incentivize new anti microbial drugs and other treatments for infectious diseases. Due to increasing resistance of antibiotics, there is an ongoing and real fear for some of the infectious diseases to turn into pandemics. These are areas that bold entrepreneurs may focus on. Also medical devices continues to remain somewhat underfunded. Discussions around accelerating healthcare costs and drug pricing issues creeped over into many panels. Entrepreneurs with disruptive pricing innovation in product development as well as healthcare can easily have a tremendous leverage. It can't be overstressed that finding effective pricing solutions holds key to continued and sustainable growth in healthcare sector.
Discussion in one of the panels focused for a few minutes around large investments in life sciences and if that indicated a healthtech bubble that may be due for a crash.  Indeed, some experts observed that pace of 2017 is unlikely to continue and there may well be a slight dip in 2018. But overall the consensus seemed to be, that a steep and deep pipeline of innovation in R&D is likely to prevent a crash, and the venture funding blizzard is likely to continue. Overall, the feeling among investors and healthcare experts was that among the industry, there is a strong focus on science and people are pursuing innovation with discipline that will ensure unprecedented mechanisms and novel medicines. All this activity is taking healthcare to a new level of cures and sustainability and stability from temporary treatment focus. Exciting indeed to be living in this era of amazing healthcare innovation.

Jeff Sauter, Business Development Manager at Nutek, talked about sterilization efforts for healthcare products and medical devices, atwww.bio2devicegroup.org event.
Most commonly used forms of sterilization are EtO, Gamma and E-Beam with X-ray sterilization as an emerging 'new' technology.  Nutek is an E-Beam sterilization facility that is FDA and DEA registered and is ISO 13485 and ISO 11137 certified and is going through ISO 11135 certification for EtO, said Sauter.  While Nutek is known in the industry as a niche player and is sought out world-wide to solve complex sterilization issues, they also have the capability to sterilize large volumes of product.
Sauter discussed various sterilization modalities.  SmartEO Ethylene Oxide Sterilization or EtO is effective and cheap modality for R&D testing as a well as for high volume and low volume production.  It is used for terminal sterilization of devices.  With EtO, it is important that the packaging is breathable where it may be torturous route for microbes to get in but gas can still get in for sterilization.  Primary challenges are with residuals and significant environmental concerns have led to EU mandates to exhaust all other sterilization methods before resorting to EtO.
Gamma radiation method is effective and cheap and can also do high volume.  However, there are significant security issues surrounding gamma. In December 2013, in Mexico,hijackers opened the canisters being transported in a truck and disappeared unaccounted for, said Sauter.  If it falls into the hands of the terrorists, they could potentially make a dirty bomb.  Gamma also needs to be disposed of properly and it is buried permanently deep in the earth.  
E-Beam has some advantages over Gamma.  E-Beam is less harsh to the product as compared to Gamma, said Sauter.  In case of Gamma, the product resides in the Gamma chamber and is exposed to radioactive energy for several hours.  Whereas E-Beam, typically a high energy electron beam goes over the product in less than a minute.  E-Beam also offers more flexibility in processing of sensitive drugs or biologics.  E-Beam offers advantage of continuous temperature control, split dose processing, and intelligent tooling.  It also offers more scalability for processing differing volumes and turnaround times can be much faster, compared to Gamma. E-Beam is also environmentally friendly and poses no security risk.
The technology in X-ray has only recently caught up to make it a practical modality, in sterilization, said Sauter.  X-ray is also emerging as a more obvious choice over Gamma.  X-ray delivers doses rapidly, allows for greater temperature control, allows for maintaining tight dose range, can penetrate all types of product packaging including foils, and causes no damage to sterile seals on product packaging.  Nutek is moving a new facility in Fremont, which will include state of the art X-ray sterilization modality.  
All modalities have their place, their advantages and limitations, said Sauter.  If any product contains Teflon or electronic components then EtO is the more likely methodology to go with.  It is very important to consider sterilization modality earlier in product development.  Sometimes a wrong modality is chosen and the result is good, viable products don't see the light of the day, said Sauter.  Some of the important considerations in choice of a sterilization modality are: material compatibility and product functionality, product and packaging qualification, bioburden issues and dose selection, modified atmosphere packaging considerations, security and environmental risks, future sustainability, and cost considerations.
The session was followed by Q&A.
WSGR 2015 Medical Device conference, focused on understanding the challenges facing the medical device industry, and highlighting the emerging strategies to navigate the new and complex world of medtech. Eminent team of panelists discussed "innovative deal structures" at WSGR medtech conference, in San Francisco.  The panel was moderated by Scott Murano, Partner at WSGR and panelists included Justin Klein with New Enterprise Associates, Evan Norton, Divisional VP at Venture Investments, Abbott Ventures and Mir Imran, Chairman and CEO at InCube Labs.  The panel shared insights from their recent experiences with corporate partnering transactions.
Justin Klein at NEA, with $3.1B fund, focuses on medical device, healthcare technology and biopharmaceutical investments.  Recently NEA funded three medical device companies, all of them in Atrial Fibrillation space.  "Scarcity of assets in AFib category positioned AFib as a very attractive category", said Klein.  NEA was a strategic investor alongside others, including Abbott Ventures, in its more recent financing of Sunnyvale based VytronUS, with a proprietary cardiac imaging and ablation system to treat atrial fibrillation and other arrhythmias.  Although NEA funds companies from early stage, VytronUS is couple of years away from commercialization, said Klein.  NEA looks for interesting opportunities to syndicate with a broader variety of partners.
Evan Norton said his job at Abbott Ventures is to go out and find new business that Abbott can enter into.  Abbott Ventures focuses on emerging medical technology companies that have the potential to provide long term strategic growth options for Abbott.  Mostly AVI looks for early stage opportunities and makes it possible for early stage companies to gain critical access to capital, in return for bigger equity stake.  "Our job is to identify the next Spinal Modulation earlier", said Norton, referring to Mir Imran's company that was recently acquired by St. Jude.  AVI does not move to non-buying term sheet phase earlier, in the process.   "About a 4th of the capital in our syndicates, comes from China", said Norton.
Among corporate venture funds, Abbott Ventures tends to be highly creative in putting together early stage deals.  AVI focuses on medical devices, drug/ device combinations, diagnostics and unique drug delivery technologies.  An absolute key aspect of putting together a deal is flexibility on both sides, said Norton.
Mir Imran, Chairman and CEO at InCube Labs, also runs VC fund at InCube Ventures, along with an online crowd funding platform at Venture Health.  Currently, there are about 9 companies that are incubated at InCube Labs.  The Spinal Modulation deal happened with SJM "because SJM was creative in putting together a deal they could live with and we could live with", said Imran.  Most recent buzz has been around Imran's company, Rani Therapeutics, which has developed a technology to convert injectable biologics (such as insulin and Humira) into pills, allowing millions to escape the needle prick.
"Rani has a powerful platform and many large pharma companies are talking with us to convert their injectable drugs into pills", said Imran.  According to recent announcement, Novartis has joined previous investors Google Ventures, InCube Ventures and Venture Health, in a Series C round of more than $25M and similar deals are in the works with other investors.  The deal will allow Rani to evaluate Novartis molecules on the new platform, with equity investment and all expenses for testing of the molecules to be paid by Novartis, said Imran.  Imran avoided entering into license negotiations, at this stage.   "If the technology delivers expected results with Novartis molecules, then we can sit down and put a licensing deal at a later time", said Imran.   
How has Imran managed to create mutually beneficial conditions for deal negotiations, with large pharma?  "From small company perspective, I don't like to give away rights too early", said Imran.  Most of Imran's companies come out of R&D at InCube Labs.  "We keep our burn rate low and keep a relentless focus on execution", said Imran.  
Tim Pelura, CEO, Surpass Preclinical CRO talked on how medical device companies can align their strategy, from preclinical to market, with a focus on the value proposition, at www.bio2devicegroup.org event.
We are operating under a new reality now where power has shifted to the payers and the providers, said Pelura.  Medical device companies are evaluated based on safety and procedural efficacy as well as cost and value.  Increasingly heightened regulatory scrutiny and tightening FDA regulations have led to increase in audits (which were up 40% in the last year) and warning letters are (which were up 24% over the last 2 years).  Due to regulatory and reimbursement challenges, medical device companies are focusing their R&D efforts on improving already approved devices, rather than developing innovative new products.  Meanwhile startups are finding the landscape challenging due to funding challenges and increasing costs of bringing new products to market.
Inkeeping with the reality of pressures on payers that are transmitted down, new healthcare delivery models are emerging, and therefore, patient pathways are being modified to obtain to obtain better outcomes, with less cost.  Medical device companies will need to work with new business models, that solve significant problems and reduce overall costs.  Companies seeking growth will need to expand their offerings to target underserved populations and lower socioeconomic classes.
In essence, it is about the value proposition offered by the new product or service, "what benefit you provide for who and how you do it uniquely well", said Pelura.  He advised, these "must-haves" in a business pitch, "describe your target buyer, the problem you are seeking to solve, and why you do it better than the alternative".
Pelura walked the audience through the process of arriving at the value proposition.  First, companies must define the problem they are seeking to solve and identify correctly the need to solve the problem.  Next, they should try to go after obvious problems, rather than aspirational or "good to solve" problems.  And finally, they should try to address acute or critical problems.
In defining a solution, they should try to generate many ideas and then measure the viability of customer adoption of each idea using gain/pain ratio; what the customer stands to gain versus the cost of adoption of the new solution.  The best solutions are those that offer game-changing benefits, with minimal modifications to the existing process or environments, said Pelura.  Go for "Disruptive Innovations, that are Non-Disruptive to Adopt", advised Pelura.   Medical device companies must visualize the entire process or patient pathway to ensure that the new solution would cause minimal disruptions, in the whole process.
While new technologies often emerge with a focus on engineering and progress to bench testing and then plan preclinical, and clinical strategies and only then consider navigating regulatory, market, and reimbursement challenges; in actuality, they should invert the process.  They should begin with considering reimbursement challenges, analyze the competitive landscape, study the market opportunity, give thoughtful consideration to the regulatory challenges, then consider clinical and preclinical strategy, before embarking on prototype and bench testing.  Because if the value proposition is wrong then a company can end up with a product that no one wants or needs, resulting in considerable waste of precious innovation dollars and time, said Pelura.
Speaking of Surpass, Pelura shared that preclinical Contract Research Organization, Surpass is doing things differently.  While having deep expertise as a preclinical CRO in helping medical device companies with their preclinical in vivo and human cadaveric studies, Surpass also seeks to impact the system, by probing and assisting their clients with questions that go to the value proposition.  Surpass assists the clients in designing the most translatable preclinical study by understanding issues of clinical end points, product's desired features and characteristics, all the while keeping in mind who would be operating the device, studies and activities that might need to be completed to demonstrate the products, performance, safety, and efficacy, as well as data that would be required to drive reimbursement and more.  This novel process ensures that any preclinical testing performed is aligned to the new product's value proposition, hence helping save valuable healthcare innovation dollars.  
The session was followed by Q&A.