Posts Tagged Jimmy Kimmel
I don't want to single out our dedicated Dem leader who stirred up a controversy this week by asking people to "harass" the team working with the current administration. We are all filling her rage and sadness and any one of us might have said the same thing when witnessing little #ChildrenInCages . However, compared to us, far higher standards are expected of our leaders. It is completely ok for a leader to call us for civil disobedience and to show up and resist and march and speak up and protest. But let us not ask people to show up to single out administration team members on their private outings with their family members. Here are top 10 reasons why the strategy suggested by her is not the best one to adopt. 
10: When they go low, we go high (this one is still a good one to follow but please note, from number 1 it has gone down all the way to number 10.
9: Civility discourse aside, Dems need to differentiate themselves in every conceivable manner from Trump, in order to make a solid case of defective #leadership (when the right time arrives). We must maintain the distinction.
8: Instead of keeping all energy focused on their scandals, this unnecessary moves the focus on #Dems. There are enough Trump scandals that we need to stay relentlessly focused on HIS scandals. Despite that our attention is slipping as he slips things under the radar. We must not make more opportunity available to him.
7: Democrat base is vastly different from Trump base. While Trump base thrives on his lies and potty mouth discourse, democrats do not appreciate it, leave alone thriving on it.  Democrats are more likely to do fact checking, more open to contrary information, more willing to engage in dialog and more likely to call their leaders on uncivilized talk, unlike Trump base. So a Dem leader is unlikely to score high points for divisive stirring of the pot, like Trump does with his base.
6: Closely related to number eight, Dems don't need controversy that divides them while so many critical races are going on, especially over non-substantive issues. We must not enable Trump to go higher in polls because we are getting divided over our leaders' uncivil dialog, especially when all attention should be on Trump's inhumane actions.
5: It is extremely tempting to give him a dose of his own medicine. But however tempting, we must not, because we will lose. ONLY TRUMP CAN DO TRUMP. Most other politicians just don't have the capability for incessantly lying, name calling of opponents and riling up and dividing people. So why attempt something that is a forgone loser act for dems? (from article by Chris Cillizza, CNN Editor-at-large).
4: There are far superior and memorable ways to point out Trump's inhumane actions, and draconian policy of dividing young children from their parents at the border. Except for the recent snafu by Samantha Bee, the comedians (SNL, Seth Meyers, John Oliver, Sam Bee, Jimmy Kimmel, Jimmy Fallon, Stephen Colbert, Trevor Noah) have all done an awesome job of calling out Trump and have done so with amazing class and wit.
3: Trump is doing the lying and engaging in divisive rhetoric strategically and effectively (as per the standards of his base) because he is being exactly who he is. Ironically, Trump's words and actions are authentic and reflect who he is as a person. He enjoys power for power's sake, he marvels at the power of the dictators, and he understands that he can stay in double digits in power and polls only by keeping the population divided. We are understandably stupendously angry at his clear and open unwillingness to follow due process. We are understandably and heart-soakingly saddened at his inhumane treatment of migrant families at the border. But what we say in anger is a one time thing. We are patently unable to stay angry always or to stay sad always, whereas Trump will never tire of being self focused ALWAYS. Again it circles around to Trump being Trump.
However, in the event that we do manage to authentically and consistently give him a dose of his own medicine and in the event that we effectively manage to stoop to his level, then we still have a problem.   Quoting from article by Chris Cillizza, CNN Editor-at-large, "Then there is the political argument: No one gets down in the mud with Trump and comes out clean. Or, in the words of George Bernard Shaw: "I learned long ago never to wrestle with a pig. You get dirty, and besides, the pig likes it."
2: : Trump has lowered the civility discourse so dramatically and has polarized the country so much that merely to survive and protect their political careers, no GOP members are able to speak up against him. So now the #dems are not just the keepers of democracy, but also keepers of civility, truth, humanity, and integrity. Someone will have to hold that post with consistency, patience and persistence, no matter how tough the going gets.
1: Number ONE reason we may not want to stoop to Trump's level is because we have to believe that though victory may be slow in coming, truth and integrity always wins. The last laugh will be enjoyed by integrity, unity and humanity. To be steadfast in that belief will require us to have tremendous courage to keep up resistance and even more patience to show up and yet resist the urge to get in the mud with him. As the cries of little sobbing children reverberate in our ears, we must know that we need to stand by them, not for a day, not for a week, but for a lifetime, for the harm that is being inflicted on their little impressionable minds. The same patience will be required of us to right the harm that Trump and his administration is doing to all the other groups among us, our kneeling athletes, LGBTQ, Muslims, Mexicans, Gold Star families, women who require full medical access and so on.  This will have to be a long journey of patience and persistence and that is what we will also need from our #dems leaders.  
This year has been a year of too much noise and everyone accusing others of spreading lies. Sometimes we have shouted louder for our truth to be heard and at times, we have spread deliberate and willful lies, all of it leading to great drama and divisiveness. World also witnessed Mugabe's outster in Zimbabwe, Rohingya crisis on the border of Myanmar, Crown Prince Salman remaking Saudi Arabia, twitter war between leaders of N Korea and US, new daily revelations on #TrumpRussia scandal and more. In the US, as we focus inward and on "winning", on "not being taken advantage of", on frequent ritual of sycophantic praise of the head honcho, on taking care of the poor "wealthy" folks among us, perhaps we forget the cost of winning; winning at the expense of ignoring #ClimateChange (the impact of which will be felt for generations to come), winning small temporary #taxcut while giving the "poor" wealthy folks and corporations huge and permanent tax cuts (it may trickle down for a bit but will never ever be enough to offset and overcome the widening disparity), increasing deficit and leaving behind a humongus challenge for the next generation, with unnecessary stress on DACA dreamers and CHIP kids, questioning the very future that will have to be our savior some day.

This has also been a funny year with our finances. On one hand, economy continues to soar, on the other hand, we are looking into the abyss with absolute lack of clarity on long term impact of the largest tax overhaul in history;  and this year has also cost us enormous money with weather related disasters. (By the way, India also had largest financial change with demonetization and as far as I know, the impact is still uncertain). With innocent sounding guests like Harvey, Irma and Maria bringing $200 billion in damage, 2017 hurricane season also became the most expensive hurricane season in history. Our forgotten brothers and sisters in Puerto Rico suffered most devastation. In a showdown of water and fire, in October, a series of 250 wild fires started burning across California and also proved to be most destructive, causing $9.4 billion in insured damages. Fires continued into November and engulfed Southern California in flames, later in the year.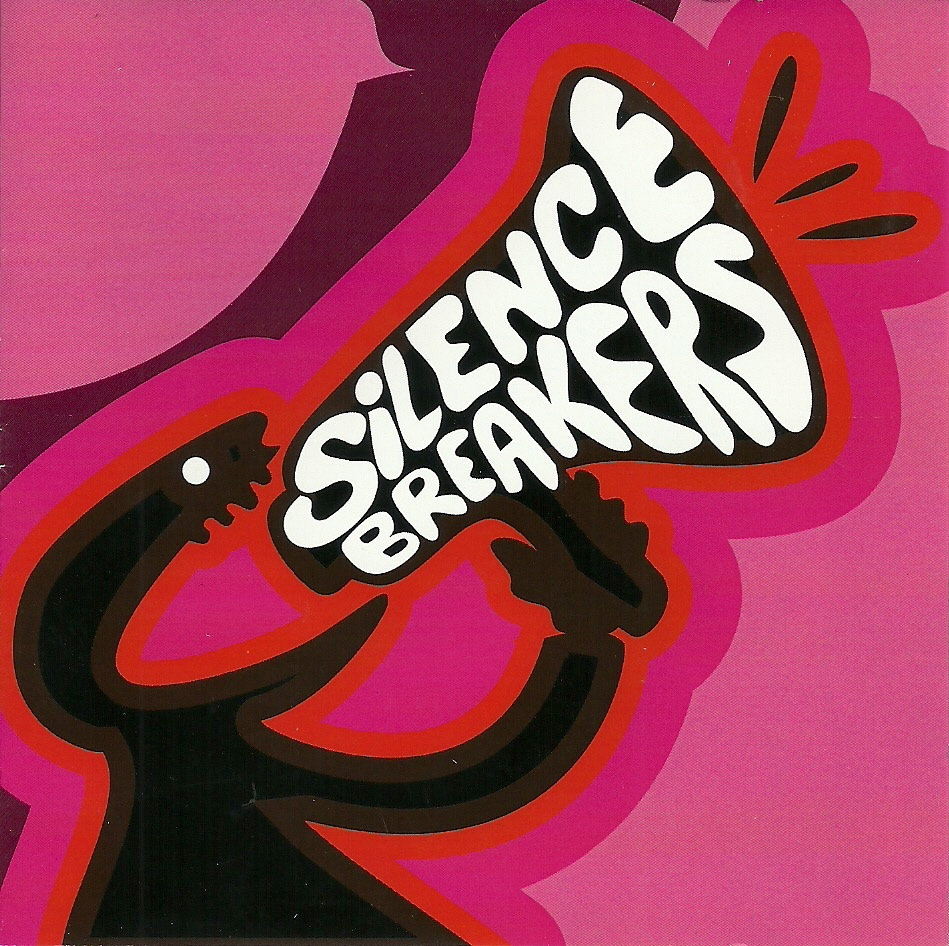 This year however, was also a year of unity and hope, of people coming together with courage and having their voices heard (Colin Kaepernick), refusing to give on #ObamacareRepeal (and we learned that one voice, one vote can make a difference) . If we heard story after story of sexual harassment, if we felt a pervading sense of powerlessness, we also stood up to take our voices back. When I shared my story as #MeToo victim of harassment, I wasn't just speaking for myself, I was also speaking for my sisters and daughters. The voices of the #SilenceBreakers were celebrated on the cover of Time magazine. But journey continues. There are more victims and more goals. Since the senseless and deadliest massacre in Las Vegas through barbaric semi automatic rifles, nearly 1000 more people have been killed and 2000 wounded in American gun violence.  Journey continues into discerning between truth and lies. Who are the truth tellers? Perhaps there is deep debt of gratitude we'll have to pay some day to those on the front lines taking the blows, being dubbed fake, just for bringing to the surface facts from a barrage of lies, with no personal gains.  There are many who are trying to keep the focus on facts, in the midst of all the din, including late night hosts at Jimmy Kimmel, Stephen Colbert, Seth Meyers, Noah, Seth Meyers, Samantha Bee and others and many brave souls at CNN, NBC, CBS, ABC, MSNBC, KEQD, NPR, and  major newspaper & magazine publications.

We sailed through all the drama of 2017 because of unity in the midst of diversity, courage when faced with powerlessness, hope that we can and we will leave the planet a better place for our children, and coming together in celebration that makes #America such a vibrant #democracy . Nothing brings us #Americans together like a shadow of darkness. Total solar eclipse in August brought us together in unimagined ways, as we hugged total strangers, with a feeling of glee. Here's link to my eclipse poem http://bit.ly/2vXM4fv .
At the end of last year, I was overwhelmed with grief. I lost my mother in December and before that I grieved with many the loss of Hillary Clinton in the elections.  I continue to be inspired by my mother and all the powerful women who have been my friends and role models, as I charted new territories this year.  I am inspired by men in my life as well but uniquely influenced by my wonderful women friends, this year. Also this year, I broke my own silence, in speaking up for integrity, fairness, transparency, and justice; in speaking up with courage, but also compassion. Earlier in the year, I visited four beautiful cities in Europe (here's link to my blog post http://bit.ly/2vDcZjt), made a trip to Ashland Oregon Shakespeare Festival and enjoyed four incredible plays in three days, and later in the year, I went to India, with a goal larger than myself. I sought to bring together my extended family so we can put aside the differences and solve pending issues with integrity and fairness. Here's link to my blog http://bit.ly/2j3I3At .  I am enormously proud and thrilled with the achievements of my son Neil, daughter Neesha and my nieces Ria and Nika — little blessings like these remind us that future  holds so much promise.

In looking back, 2017 has been a year of many "downs" and then some "ups" that vastly superseded the downs, made us stronger, more courageous, more focused, more united, more determined. I wish my readers, friends, and fans a wonderful holiday season and many blessings in the coming year.
Ending with this quote by Pamela Meyer: "Lying is a cooperative act. Think about it. A lie has no power whatsoever by its mere utterance. Its power emerges when someone else agrees to believe the lie".