Posts Tagged investment
JPM 2018 and concurrent events just ended with what may be one of its biggest draws.  As many as 10,000 people from life science industry and its related sectors are likely to have descended upon the city, during last four days.  In addition to JPM event itself, everything health was under review and up for discussion at various conferences including at EBD Group & Demy Colten's #BiotechShowcase #DigitalMedicine #BTS18 and #WuXiGlobalForum2018 . Networking and deal making continued late in the nights at various receptions held across the city. Receptions by legal firms like #WilsonSonsini #MoFoLLP #ReedSmithLLP attracted some of the biggest crowds.
Overall the tone for 2018, seemed highly optimistic.  BiotechShowcase held a media roundup and echoes of optimism were heard from almost all panelists @barbara_ryan12 @TriangleInsight @CarolineYLChen @adamfeuerstein @statnews @SFBIZronleuty @BrittanyMeiling @endpts @juliet_preston @medcitynews @ldtimmerman .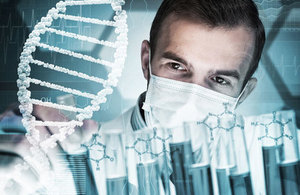 There is a general agreement that the pace of #innovation in biotech greatly accelerated in 2017 and is likely to continue. According to Luke Timmeerman, "sheer velocity of news in healthtech innovation is fascinating". Transformative therapies across huge and diverse range of diseases are increasingly focusing on cures and going beyond the short term treatment focus. The surge of innovation has been led by focus on oncology although concern was also raised in one of the panels that we still continue to get stymied and realize how friggin smart the disease of cancer is and if we will truly crack the code on cancer in the immediate upcoming years. All signs are however, that next year we may see critical data from some clinical trials in immuno-oncology space that can cause market spikes.
Here are some areas of concern raised in some of the panels. In 2017, a slight dip was observed in the areas of orphan and rare diseases. Also there seemed to be a general consensus that we need smart policies that incentivize new anti microbial drugs and other treatments for infectious diseases. Due to increasing resistance of antibiotics, there is an ongoing and real fear for some of the infectious diseases to turn into pandemics. These are areas that bold entrepreneurs may focus on. Also medical devices continues to remain somewhat underfunded. Discussions around accelerating healthcare costs and drug pricing issues creeped over into many panels. Entrepreneurs with disruptive pricing innovation in product development as well as healthcare can easily have a tremendous leverage. It can't be overstressed that finding effective pricing solutions holds key to continued and sustainable growth in healthcare sector.
Discussion in one of the panels focused for a few minutes around large investments in life sciences and if that indicated a healthtech bubble that may be due for a crash.  Indeed, some experts observed that pace of 2017 is unlikely to continue and there may well be a slight dip in 2018. But overall the consensus seemed to be, that a steep and deep pipeline of innovation in R&D is likely to prevent a crash, and the venture funding blizzard is likely to continue. Overall, the feeling among investors and healthcare experts was that among the industry, there is a strong focus on science and people are pursuing innovation with discipline that will ensure unprecedented mechanisms and novel medicines. All this activity is taking healthcare to a new level of cures and sustainability and stability from temporary treatment focus. Exciting indeed to be living in this era of amazing healthcare innovation.

Opportunities and challenges for life science companies, in working with China, was a big focus of OneMed Forum, 2015.  OneMed Forum 2015, took place at the same time JP Morgan event was happening in San Francisco.
The OneMed Forum conference with a mission to bring healthcare companies and investors together, opened on January 12, 2015 with a panel that discussed Opportunities in China.  China has seen a very rapid economic growth that has spurred tremendous interest in investing in promising products and technologies, particularly in the healthcare arena.  This panel explored strategies to access the Chinese market.  There was a lot of stress on getting local partners early on.  The panel also discussed deal structure alternatives for companies looking to secure capital, as well as licensing and distribution opportunities in China.  (PS – please see link  http://bit.ly/Zcwxqi  for Life Science job opportunities in China)
After OneMed Conference ended on January, 13th, OneMedChina conference occurred at the same venue.  After the opening remarks by Tony Chu, Founder and Partner with The Pharma Partners, a panel discussed a topic of great general interest "Investing in America".  It is no more that American companies are chasing Chinese investors, but also many Chinese investors are actively seeking investment opportunities in North America and Europe, particularly in the healthcare arena.  There is a great deal of interest among Chinese investors in technologies that would address Chinese and global markets.  The panel of experts included, Mr. Kevin Chen, Partner and Head of Healthcare Investment, Sequoia Capital China, Mr. Xiangyu Ouyang, Partner & Head of Healthcare Investment, Legend Capital, Dr. David Wang, Partner, OrbiMed China and Mr. Edward Zhou, Partner and Head of Healthcare Investment, New Horizon Capital.  The panel shared insights on investment strategy to follow and shared their current global investment focus.
Next panel on "How to build a successful partnership with a Chinese company" was represented by Dr. Sanuj Ravindran, Global Head of Business Ventures, The Medicine Company and Mr. Andrew Wong, VP of Business Development at SciClone Corporation.  Both panelists stressed the need for local partners.  Wong said that hiring a local advisor will help bridge the culture gap.  Ravindran stressed the need to get on the ground and spend some time to get business and cultural understanding for such partnership to get off to a good start.
These panels were followed by lunch with extended networking time.  Rooms for one on one discussions between investors and companies were also available.
Each year, Wilson Sonsini, Goodrich, and Rosati Medical Device Conference, brings together industry CEOs, venture capitalists, industry strategists, investment bankers, market analysts and other professions to understand the challenges and opportunities facing the medtech industry. The conference this year, focused on gaining insights and a deeper understanding of the challenges facing the Medtech start-ups and the strategies that can be effective in responding to these challenges.
The opening panel was moderated by Marty Waters, Partner at WSGR and focused on where the medtech investment is happening. Despite over $2.8 billion invested in medtech venture deals in 2011, clearly the major common agreement among panelists was that medtech funding is significantly down. Mike Carusi, General Partner with Advanced Technology Ventures explained, "we have investors too" and they are not investing significantly in medtech funds. When they do invest, Carusi elaborated, they look for opportunities addressing a drug market and his advice was that entrepreneurs figure out ways in leveraging the ecosystem. Yuval Binur, Managing Parnter at Orchestra Medical Ventures, advised that entrepreneurs focus not only on unmet clinical areas but also focus on unmet strategic needs. As VCs, he elaborated, "we need to fund strategic partners who can help with commercialization" and he advised that entrepreneurs pay attention to and build relationships with strategic partners. Using anecdotes, analogies, and terminology from Hollywood, John Friedman, Managing Partner & Founder with Easton Capital, said, "we need to go back to the future", and if VCs see many companies being funded in the same area, they need to move away from it. Voicing a slightly different opinion from Binur, Friedman said, VCs should invest in companies that focus on fundamentally unmet needs or are developing standard of care at 10-20% of the cost. He said VCs are moving away from early stage and are looking at deals which are capital efficient. Strategically, it is much more important to dominate the region locally, which is also easier and more effective, said Friedman. Opining on emergence of wireless technology, he advised that in more of a serviceable model, the leaner the IP, more protectable it is.
Bill Harrington, Managing Partner with Osage University Partners, agreed, the age of incrementalism and me-too's is gone. Basic, hypothesis based research is happening in Universities and their fund focuses on capturing that. They have an increasing database of university partners with access to participating companies. Harrington added, that while device companies mostly have one formidable asset, with pharma companies, there is more of a possibility to do licensing deals or license assets. There is greater interest in late stage deals because with market traction, there is some indication if it is strategically advantageous and how it is doing, said Harrington. A lot of companies highly underestimate the risks and costs of commercialization. Speaking on emergence of wireless technology, Harrington said that outside the medical field, technology is rapidly moving ahead but they still lack intelligent ways to use the data and there are opportunities in that area. Dirk Kersten, Partner with Gilde Healthcare Partners, said, they are looking at companies with reasonably good products serving real market needs. With wireless technology, there are huge opportunities in home health care, to provide better care, cheaper and for longer duration, said Kersten.
The blogs that follow will focus on other discussions.