Posts Tagged innovation
JPM 2018 and concurrent events just ended with what may be one of its biggest draws.  As many as 10,000 people from life science industry and its related sectors are likely to have descended upon the city, during last four days.  In addition to JPM event itself, everything health was under review and up for discussion at various conferences including at EBD Group & Demy Colten's #BiotechShowcase #DigitalMedicine #BTS18 and #WuXiGlobalForum2018 . Networking and deal making continued late in the nights at various receptions held across the city. Receptions by legal firms like #WilsonSonsini #MoFoLLP #ReedSmithLLP attracted some of the biggest crowds.
Overall the tone for 2018, seemed highly optimistic.  BiotechShowcase held a media roundup and echoes of optimism were heard from almost all panelists @barbara_ryan12 @TriangleInsight @CarolineYLChen @adamfeuerstein @statnews @SFBIZronleuty @BrittanyMeiling @endpts @juliet_preston @medcitynews @ldtimmerman .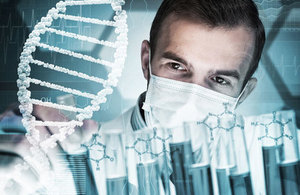 There is a general agreement that the pace of #innovation in biotech greatly accelerated in 2017 and is likely to continue. According to Luke Timmeerman, "sheer velocity of news in healthtech innovation is fascinating". Transformative therapies across huge and diverse range of diseases are increasingly focusing on cures and going beyond the short term treatment focus. The surge of innovation has been led by focus on oncology although concern was also raised in one of the panels that we still continue to get stymied and realize how friggin smart the disease of cancer is and if we will truly crack the code on cancer in the immediate upcoming years. All signs are however, that next year we may see critical data from some clinical trials in immuno-oncology space that can cause market spikes.
Here are some areas of concern raised in some of the panels. In 2017, a slight dip was observed in the areas of orphan and rare diseases. Also there seemed to be a general consensus that we need smart policies that incentivize new anti microbial drugs and other treatments for infectious diseases. Due to increasing resistance of antibiotics, there is an ongoing and real fear for some of the infectious diseases to turn into pandemics. These are areas that bold entrepreneurs may focus on. Also medical devices continues to remain somewhat underfunded. Discussions around accelerating healthcare costs and drug pricing issues creeped over into many panels. Entrepreneurs with disruptive pricing innovation in product development as well as healthcare can easily have a tremendous leverage. It can't be overstressed that finding effective pricing solutions holds key to continued and sustainable growth in healthcare sector.
Discussion in one of the panels focused for a few minutes around large investments in life sciences and if that indicated a healthtech bubble that may be due for a crash.  Indeed, some experts observed that pace of 2017 is unlikely to continue and there may well be a slight dip in 2018. But overall the consensus seemed to be, that a steep and deep pipeline of innovation in R&D is likely to prevent a crash, and the venture funding blizzard is likely to continue. Overall, the feeling among investors and healthcare experts was that among the industry, there is a strong focus on science and people are pursuing innovation with discipline that will ensure unprecedented mechanisms and novel medicines. All this activity is taking healthcare to a new level of cures and sustainability and stability from temporary treatment focus. Exciting indeed to be living in this era of amazing healthcare innovation.

Current discussions on repeal of Obamacare has brought much focus on issues of health and wellness in America and has energized the underserved communities.  The 6th Annual Health Technology Forum Innovation Conference taking place at Stanford University on May 1 and 2, 2017 will explore health and wellness through panels and speakers, with a central focus on technology and on implementation of key health policies.

What kind of technology innovations may effectively address the unmet needs of the underserved and underrepresented markets?  Can next generation technology solutions provide better access and improve care outcomes? These and other issues will be discussed in outstanding panels. The Innovation Showcase will offer an exclusive networking opportunity to startups and investment community to develop strategic partnerships. The high visibility demo space in the expo corridor will allow startups an opportunity to highlight their offerings.
Every year, health technology forum conference offers phenomenal opportunity to bay area health strategists, providers, venture capitalists, startups, and professionals to come together with a mission to do "common good" through better health.  Please register for the conference at www.healthtechnologyforum.com .
Mir Imran, CEO at www.incubelabs.com, spoke on "invention, innovation, and entrepreneurial thinking" at www.bio2devicegroup.org and www.eppicglaobal.org joint event at Wilson Sonsini, Goodrich & Rosati, Palo Alto.
There are many examples of innovation, in history, said Imran.  However, for the most part, innovation has been left to chance.  Imran said, it was important for him to think about how to turn innovation into a process, so that it can be made a daily practice inside an organization, and not be left to chance or a random occurrence.
Through examples and stories, Imran shared how innovation is practiced at Incube.  Incube is an applied research lab and was found in 1995.  Incube has evolved into a star incubator of companies, but is unlike other incubators, where external companies with promise, get incubated, in-house.  At Incube Labs, only in-house created companies are incubated, most of them originating from one or more of Imran's patents.  
Imran said, "I am agnostic to technology", and boasted of a world class multi-disciplinary team, at Incube Labs.  He said the only way one can excel while remaining agnostic to technology, is if one is a broad thinker and can embrace all technologies, so as to apply the most optimum solution for a problem.  At Incube Labs, all team members are compelled to work outside of their chosen field.  All team members pick up new skills and grow in breadth and depth, in the process.
Imran has found 28 companies, to date.  Twenty-six of them are in life science arena and 2 are in the area of security.  Despite his 400+ US patents and about 1500 foreign patents, according to Imran, filing patents, is not a measure of success, inventions don't always translate into innovations; and even less frequently, they translate into entrepreneurial success.  Clearly, Imran has managed to translate his inventions into huge commercial success.
Some of Incube portfolio of companies
Imran discussed three different models of innovation.  Technology favored innovation model is frequently found in academic institutions.  The focus here is on finding applications and filing patents for a new technology that is invented, and then licensing the IP or starting a company around it.  The problem with this approach is that entire focus is on specific technology and on forcing it to fit a problem, said Imran.  Skill based innovation approach begins with applying a skill, and again it takes away from focusing on the problem.  
Imran then discussed his own need based model of innovation.  In this approach, innovation begins with identification of a poorly solved or unsolved problem.  Picking the right problem to solve, and framing it appropriately, assumes that one has the requisite broad background to understand the problem, and it is the single biggest challenge of innovation, said Imran.  Once the problem has been identified and defined, then one can focus on developing solutions and filing patents.  However, the entrepreneur must assume that an initial solution may be a partial solution.
The entrepreneur is called upon to analyze the commercial value of the solution and be prepared to "kill", when a solution does not meet the required criteria.  Imran said, in previous models of innovation, the entire focus remains on the technology or the skill, and not on the problem.  One needs to be brutally honest when assessing the commercial viability of the identified problem, said Imran.  
Imran then discussed incremental vs. disruptive innovations.  An incremental innovation improves upon existing product or  service, resulting in an improved product or service.  In this model, there is lower risk, lower possibility of failure, and one operates in a crowded IP space.  Frequently large companies embrace this kind of innovation.  Disruptive innovation is when one develops a NEW way of describing a big problem, which may result in a highly impactful solution.  In this approach, there is higher risk, higher possibility of failure, and potential for strong IP.  Together, these two models form the innovation continuum, said Imran.  
At Incube, the process truly begins with finding worthy problems to solve.  It involves identifying the high level attributes of the problem, including the size of the problem, costs associated with the problem, identifying attributes of current solutions, including efficacy, side effects, cost, quality of life impact, understanding the progression of the disease, various biomarkers, genotypes and phenotypes that can be used for diagnosis and monitoring, and so on.   Even for viable problems, before launching a company, one must go through a focused risk analysis to identify market worthiness of solutions.  It should include detailed analysis for potential IP, efficacy and cost considerations, assessment of clinical trial length and costs involved, analysis of reimbursement issues, financing requirements, and potential for corporate partnerships.
Imran proceeded to discuss Incube's commercialization process and how vertical integration at Incube enables efficient execution.  In recent years, because the cost of building life science companies has dramatically increased, there has been a compression of returns.  In order to reduce cost of building companies, Imran acquired Modulus, a contract manufacturing company.
 This has
enabled Incube companies to operate without requiring their own manufacturing capability, and has contained costs.  The venture funds, InCube Ventures and a crowd funding portal, VentureHealth, have enabled financing for the companies.
Imran shared examples and lessons learned from some of his past successes and how he has applied the lessons learned to his several current companies.  Neurolink
 is focused on new pharmacologic drug therapy for epilepsy, with repurposing of an old cardiac drug.  One of his exciting new companies, Rani
Therapeutics, is not focused on a specific disease, but on  delivering injectable drugs (biologics) orally, via smart pills and is thus providing a breakthrough solution for delivery of therapeutic peptides, proteins, antibodies, and vaccines and has demonstrated greater than 50% bioavailability in large animal models.  Imran said it is a truly disruptive, transformative technology, with strong patent position.
 Intrapace is built around an implantable sensor based gastric pacemaker for the treatment of obesity.
 Nfocus Neuromedical developed endovascular neurosurgery solutions to treat intracranial aneurysms, and was recently acquired by Covidien.  Also,
Spinal Modulation, which developed a novel therapy for the treatment of chronic pain, was recently acquired by St. Jude Medical.
One of Imran's companies, Intella Interventional, a cardiology company, ran into difficulties.  Imran managed to salvage it but he said he learned an important lesson, to not fall in love with the technology, and to not rely solely upon physicians to give the right answers.  "Also, talk to the skeptics", said Imran.  Imran said he also learned from the failures of two of his companies.  From the failure of Surface Genesis, which had a flawed licensing model, Imran said he learned that he needed to do business modeling, earlier in the process.  His company, MDIsource was launched about 3-4 months before the market crash of early 2000, and it failed on account of bad timing.  Sometimes events outside your control can also have an impact.    
Imran said that in the course of his innovation journey, he learned several important lessons.  It is important to be current with the literature, and also listen to the naysayers.  However, entrepreneurship is a lonely journey.  In the end, an entrepreneur must be his or her own guide, and must be willing to blaze their own trail.  Despite deep knowledge and extensive literature review, successful entrepreneurs understand that published articles do not account for total truth, and they understand that 50% of scientific data is likely to be flawed or limited in some way.  Entrepreneurs must be willing to take risks, be willing to fail.  In the pursuit of innovation, failure is a constant companion and success an occasional visitor, said Imran.  He said, "question everything, including what I have said".  
Aroon Krishna and David Judelson, co-founders at VirtuMed talked about the challenging environment for current medical device manufacturers and VirtuMed's Synapse Mobile cloud based, on-demand, customer engagement platform solution to address the challenges, at a recent www.bio2devicegroup.org event.
Enumerating examples of challenges impacting medical device marketplace, Judelson, said Boston Scientific neuro modulation business has declined due to reimbursement challenges, Medtronic agreed to settle and stop the sales of pain med pump due to link with patient deaths, and big promise and subsequent failure of renal denervation solution has cut the growth among other device manufacturers.  There are challenges across the board from development to commercialization, said Judelson.  Hospitals are faring no better.  Nearly 40% of California hospitals received bad grade, constant M&A activity among hospitals, pressure from changing government initiatives, difficulties with privacy and security of EMR data has all led to medical device companies spending more money to get less and spending more in sales and marketing efforts is not the answer.
Five current headwinds are defining the existing environment.   Increased regulation and declining reimbursement from fee for service to bundling and changes in how CMS pays, is putting a lot of pressure on providers who pass the burden on to device manufacturers.  Second, there is a lot of variability in how different hospitals measure quality.  Third, aging population with increasing co-morbidities is leading to variability in clinical trials and making it challenging to assess the effects of interventions.  Four, challenges are increasing with decreasing hospital access for sales reps.  Five, huge global volatility with large swings in foreign exchange rates, government uprisings etc. is making it hard to estimate earnings.
Hospitals are often burdened with internal challenges of system integration, promise and challenges of mobile technology, problems of achieving seamless inter-operability, thinning margins, vendor management issues, physicians getting overburdened with administrative tasks, HIPPA issues and more.  All these challenges are compounded with sub par performance from medical device companies as they are delivering more failures in R&D, demonstrating lack of innovation with decreased ROI followed by decreasing investment in venture and M&A activity.
Currently, there are few solutions for comprehensive customer management, said Judelson.  Some general solutions like Salesforce, Oracle, imshealth, freshdesk, Veeva and Zendesk have been applied.  However, these require significant customization, often have complex pricing structure, are pricey for small to mid-sized enterprises, have complex IT integration and archaic mobile user interface, and are often based on limited knowledge of medical device econsyste.  There are no existing CRM solutions specially designed for medical device industry, said Judelson.
VirtuMed's cloud based remote connectivity solution specifically fills in this gap, where device manufacturers can establish direct line with the customer, provide better, more timely customer support as a value added service, develop apps, and leverage knowledge of product users globally with access to real time outcomes data.  There are many gains from such timely information.  Research indicates that with timely physician access to post surgery recovery process and real-time conversation with patients, recovery occurs faster and patients remain more engaged in their recovery.  While there is a great deal of patient to patient interaction in social media, there are fewer tools for patient to provider engagement and that needs to change.
VirtuMed's Synapse mobile solution helps build a connected ecosystem that combines commercial CRM, social networking, on demand communication, big data visualization, HIPPA compliant infrastructure, and enhances security with data changing hands while ensuring availability of data at the right time to the right people.  This solution aims to unite all key stakeholders on a single platform with primary objective for positive patient impact, said Krishna.  VirtuMed product is poised to offer support to companies of any size and its tech solutions can be applied at each stage in medical device life cycle, from early innovation to clinical stakeholder engagement, to customer engagement to CRM platform to enable growth in emerging markets; literally from ideation to discovery to clinical to commercialization, said Krishna.
The talk with followed with Q&A.
Oil and gas industry may have been in the headlines for occasional security glitches or even plant explosions.  But what is often not mentioned, is a quite transformation happening inside the industry, to improve daily operations and safety.  The technology adoption rate may be slower in this industry, due to sensitivity around safeguarding of trade secrets, IP issues, and data security concerns.  But there is an increasing recognition of the need for enhanced operational excellence, in this industry, concerned with confining costs and refining margins.
The unconventional and controversial practice of horizontal drilling combined with hydraulic fracturing (converting organic matter within the rock to synthetic oil and gas), have been recent game changers.  Apparently what can be produced by a vertical well in 30 to 35 years, can be done in a horizontal well,  in a span of mere 6 months, environmental concerns notwithstanding.
There is now a thirst for innovative ideas within the industry, to minimize negative environmental impact, increase safety, contain costs, and enhance operational efficiency.   Many oil and gas service centers have opened innovation centers in Silicon Valley to enhance implementation of new ideas.  With the help of emerging technologies in visualization and complexity management, and with advances in cloud computing, big data analytics and Internet of Things, the industry is poised to transform itself for the better.
Neal Dikeman, Senior Venture Principal at Shell Technology Ventures, the corporate venture capital arm of Royal Dutch Shell, will give a keynote address at TiEcon, 2015.  Join in discussions and learn how startups and large players are partnering to disrupt the current practices in Oil and Gas industry.  Register at https://www.123signup.com/register?id=ygszb&ref=4182698 to get a $100 discount on the two-day conference at the non-member rate.  When prompted, enter the promo code VOL500 at checkout:
High ramp up and extremely fast global growth of Tesla Motors, has led to a jump from $204 million to almost $4 billion in annual revenue, from the beginning of 2012 to now. Automotive industry is built on the concept of vertical integration of owning both the manufacturing and as much of the supply chain as possible, and Tesla has mastered the science. With many best in class applications like e-Commerce, ERP, Service, Supply Chain and Logistics systems, Tesla has thus far achieved almost seamless vertical integration, with a closed feedback loop with its customers.
Tesla's recent announcement to build "gigafactory" for building batteries (very likely in partnership with its current supplier Panasonic), may help greatly reduce cost of its power source, and may help expedite the development of advanced battery technology.
Tesla is moving forward with lofty goals and a startup culture characteristic of innovation and entrepreneurship, prevalent in the Silicon Valley. Jay Vijayan, CIO at Tesla Motors will give a keynote address at TiEcon 2015, the largest entrepreneurship conference. Enjoy the opportunity to network with like-minded professionals, and get ideas and inspiration on what helps build the culture of innovation in Silicon Valley and register for the conference at http://www.tiecon.org .  Register at  https://www.123signup.com/register?id=ygszb&ref=4182698 to get a $100 discount on the two-day conference at the non-member rate.  When prompted, enter the promo code VOL500 at checkout.
PS – Register for EPPICon Annual Conference on March, 28th that focuses on #LifeScience #entrepreneurship & #innovation at http://www.eppicglobal.org and use promo codes FECON15 to get $25 off registration and student can use the promo code STCON15 to get $75 off registration.
PS – Register for http://www.healthtechnologyforum.com annual conference on May 27 and 28 and celebrate "coming together for health".
Tim Pelura, CEO, Surpass Preclinical CRO talked on how medical device companies can align their strategy, from preclinical to market, with a focus on the value proposition, at www.bio2devicegroup.org event.
We are operating under a new reality now where power has shifted to the payers and the providers, said Pelura.  Medical device companies are evaluated based on safety and procedural efficacy as well as cost and value.  Increasingly heightened regulatory scrutiny and tightening FDA regulations have led to increase in audits (which were up 40% in the last year) and warning letters are (which were up 24% over the last 2 years).  Due to regulatory and reimbursement challenges, medical device companies are focusing their R&D efforts on improving already approved devices, rather than developing innovative new products.  Meanwhile startups are finding the landscape challenging due to funding challenges and increasing costs of bringing new products to market.
Inkeeping with the reality of pressures on payers that are transmitted down, new healthcare delivery models are emerging, and therefore, patient pathways are being modified to obtain to obtain better outcomes, with less cost.  Medical device companies will need to work with new business models, that solve significant problems and reduce overall costs.  Companies seeking growth will need to expand their offerings to target underserved populations and lower socioeconomic classes.
In essence, it is about the value proposition offered by the new product or service, "what benefit you provide for who and how you do it uniquely well", said Pelura.  He advised, these "must-haves" in a business pitch, "describe your target buyer, the problem you are seeking to solve, and why you do it better than the alternative".
Pelura walked the audience through the process of arriving at the value proposition.  First, companies must define the problem they are seeking to solve and identify correctly the need to solve the problem.  Next, they should try to go after obvious problems, rather than aspirational or "good to solve" problems.  And finally, they should try to address acute or critical problems.
In defining a solution, they should try to generate many ideas and then measure the viability of customer adoption of each idea using gain/pain ratio; what the customer stands to gain versus the cost of adoption of the new solution.  The best solutions are those that offer game-changing benefits, with minimal modifications to the existing process or environments, said Pelura.  Go for "Disruptive Innovations, that are Non-Disruptive to Adopt", advised Pelura.   Medical device companies must visualize the entire process or patient pathway to ensure that the new solution would cause minimal disruptions, in the whole process.
While new technologies often emerge with a focus on engineering and progress to bench testing and then plan preclinical, and clinical strategies and only then consider navigating regulatory, market, and reimbursement challenges; in actuality, they should invert the process.  They should begin with considering reimbursement challenges, analyze the competitive landscape, study the market opportunity, give thoughtful consideration to the regulatory challenges, then consider clinical and preclinical strategy, before embarking on prototype and bench testing.  Because if the value proposition is wrong then a company can end up with a product that no one wants or needs, resulting in considerable waste of precious innovation dollars and time, said Pelura.
Speaking of Surpass, Pelura shared that preclinical Contract Research Organization, Surpass is doing things differently.  While having deep expertise as a preclinical CRO in helping medical device companies with their preclinical in vivo and human cadaveric studies, Surpass also seeks to impact the system, by probing and assisting their clients with questions that go to the value proposition.  Surpass assists the clients in designing the most translatable preclinical study by understanding issues of clinical end points, product's desired features and characteristics, all the while keeping in mind who would be operating the device, studies and activities that might need to be completed to demonstrate the products, performance, safety, and efficacy, as well as data that would be required to drive reimbursement and more.  This novel process ensures that any preclinical testing performed is aligned to the new product's value proposition, hence helping save valuable healthcare innovation dollars.  
The session was followed by Q&A.
Recently, Karl Handelsman, Founder, Codon Capital, talked about the Lean LaunchPad Entrepreneurship program, at www.bio2devicegroup.org event.  Handelsman, with Allan May (Managing Director at Life Science Angels), are instructors in the Lean LaunchPad for Life Sciences program at UCSF and also will be teaching at NIH, in the future.  Handelsman is the Therapeutics cohort and May is the Medical Device cohort.
It is a mistake to assume that pre-clinical programs are risky and they need to focus on easier low hanging fruit or they must take 10+ years and a billion dollars to create value, said Handelsman.  We have a duty to search for the path to unlock the value of the idea as industrially relevant innovation, and there are examples of biotech startups reaching that point in 18-30 months, said Handelsman.  Lean LaunchPad program teaches scientists and clinicians in startups to do a real world assessment of their idea or technology, before plunking down millions of dollars, in an idea.  Entrepreneurs receive training in determining their product's market viability, regulatory risk, potential clinical utility, and also likely financing vehicles before making big dollar investments in research, design, and manufacturing.
Entrepreneurs need good operational models that build a context of value creation, said Handelsman.  Investors like value, not milestones.  "Investors want to invest money and they want to hear a business case, and operational milestones don't get you there",  stressed Handelsman.
Big things often have small beginnings and start with contributions from many small pockets.  Sharing the case of a company that started with collaboration and became the behemoth, Genentech,  Handelsman said, entrepreneurs need to start thinking about collaboration, not competition, and begin to look at models of collaboration that would create true value.  After all, strategic alliances built the Silicon Valley and there are many diverse and creative ways of creating partnerships.  Entrepreneurs need to talk with others and be really good listeners.
Successful entrepreneurs are not thoughtless risk takers, but approach problems in a disciplined way.  Value creation for therapeutics begins with thoughtful consideration of who would benefit from solving a certain problem; patients, payers, insurances companies or any other entity?  Once entrepreneurs can figure that out, they can go to a VC and explain the business case.  Value creation, after all, is not what entrepreneurs think or believe, but an idea or concept that gets external validation from the customer.  "Do not constantly worry about keeping the concept in the stealth mode, and talk to a lot of people", advised Handelsman.  VCs do not count, they are not potential customers.  In the end, one could have a sexy product, but if it does not solve a pressing problem then it is not creating value.  Real answers to key commercialization questions, in the case of therapeutics, lie outside the lab, and entrepreneurs need to actively engage and talk with customers, partners, regulators and so on to figure out the value of their product.  Lean LaunchPad methodology therefore, helps to validate the product, before commercial strategy is considered, saving time, money, resources and in some cases, helping guide the change in the trajectory, for more meaningful outcome.