Jobs, Life Science & High Tech Emerging Technologies, Play-Movie-Book Reviews, Poems & Musings
Posts Tagged Geoff Nichol
Lunch plenary sessions are always a huge draw at Biotech Showcase and are very exciting. On day one, a panel moderated by Sara Radcliff from CLSA will take a 60,000 feet view and will discuss what the future holds for biotechnology and life science sector. Biotechnology is increasingly going beyond treatment to focusing on cures. Day 2 panel moderated by Alice Valder Curran from Hogan Lovells with Eric Aguiar from Aisling, Philippe Lopes-Fernandes from Merck and Camille Samuels from Venrock will discuss "what it means to be in the era of cures". The panel will discuss how public and private markets are still catching up with new policies on coverage, pricing, and liability issues, making it even more challenging to decide what product candidates to pursue.  Lunch panel on day 3 moderated by Ellen Corenswet from Covington & Burling LLP and populated by prominent VCs and industry experts will reflect on 2017 surge of venture capital.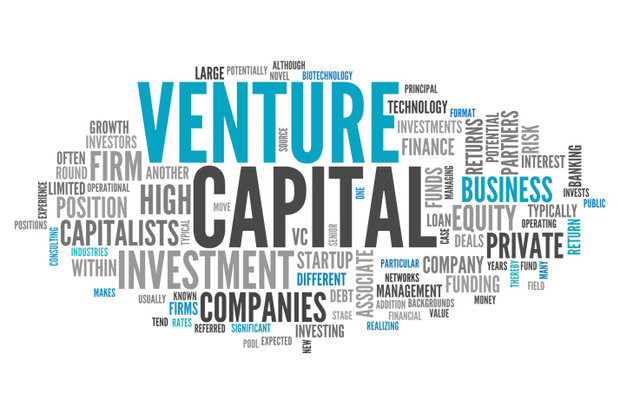 Besides all day information packed sessions focused on key diseases that are getting attention http://bit.ly/2pA45B7 , there are interesting panels and sessions on treatment modalities that are the garnering attention of investors and entrepreneurs http://bit.ly/2CjET4G .  And then there will be panels discussing investment in healthcare, what to expect in 2018 from investment perspective and what are likely to be new drivers of innovation in drug development, and new targets, new trends and new combinations in treatment.
Besides three action packed days, the evenings will be packed with countless receptions and networking will continue late into the night. Concurrent 36th annual J P Morgan Healthcare Conference is expecting 400+ public and private companies to deliver presentations to over 8000 attendees. San Francisco will be taken over by everything health for three days, from January 8th through 10th, 2018.  
While JPM conference is by invitation only event, registration is open for Biotech Showcase at conferences@ebdgroup.com or at https://ebdgroup.knect365.com/biotech-showcase/agenda/1
2018, 36th annual J P Morgan Healthcare Conference, Achaogen, Adaptimmunie, Aegle, Aisling, Alan Dunton, Alice Valder Curran, Alliance for Regenerative Medicine, and neuro, antibiotics, Arpita Maiti, Arsanis, "Leading Biosciences", "Lewis Center for healthcare innovation and technology", Bibhash Mukhopadhyay, Bill Lundberg, Biomarin, Biotech Showcase, Blade Therapeutics, Bob Azelby, Camille Samuels, Chris Stevens, ClearView, CLSA, conference, conferences@ebdgroup.com https://ebdgroup.knect365.com/biotech-showcase/agenda/1, Contrafect, Covington & Burling LLP, CRISPR, David Giljohann, Deborah Dunsire, drug development, DTuit, Ellen Corenswet, Eric Aguiar, Exicure, F2G, Fate Therapeutics, Fractyl Labs, gastroenterology, Gene therapies, Geoff Nichol, Glenn Nedwin, Gregory Mario, Harith Rajagopalan, healthcare, high blood pressure, high blood sugar, high cholesterol, Hogan Lovells, http://bit.ly/2CjET4G, http://bit.ly/2pA45B7, Immunology, immunotherapies, inflammation, innovation, innovators, investor, James Noble, Janet Lambert, Jennifer Goldstein, Jennifer Good, John Rex, Joseph Gulfo, Julia Gregory, Juno Therapeutics, Kenneth Hillan, Lunch plenary sessions, lung, Manuel Litchman Mustang Bio, Mark Wilson, MatriSys, Merck, metabolic syndrome, microbiology, microbiome, Needham, networking, neuroscience, New Enterprise Associates, Novartis Scott Walchko, Novo Nordisk, obesity, Pascal Touchon, penicillin, Pfizer, Philip Kenner, Philippe Lopes-Fernandes, Preview, Purdue Pharma, Robert Preti Hitachi, Sara Radcliff, Second Genome, Shelley Harman, Silicon Valley Bank, skin, Taxis Pharma, Thomas Hallam, Tomas Landh, Trevi Therapeutics, triglycerides, Venrock, Venture Capital, Wendye Robbins
Biotech Showcase taking place concurrently with the J P Morgan event in San Francisco, will host more than 3,500 attendees and 900+ investors. This event considered to be a critical strategic benchmark for business development activities in biotech, medtech, pharma and digital health, is regarded as among the year's most important investor meeting place and sets the tone for financial health in these sectors, for the coming year.  Speakers and attendees at Biotech Showcase, will participate, network and listen to over 400 company presentations. Over 2,100 companies from 50+ countries will participate.  Besides 7000+ one on one meetings, general sessions will focus on a number of topics that are significantly expected to impact the healthcare arena. Here are some of the treatment modalities that are getting interest from both investors and entrepreneurs.
A panel moderated by Joseph Gulfo, Executive Director at Lewis Center for healthcare innovation and technology with Thomas Hallam, CEO of Leading Biosciences, Arpita Maiti, Senior Director, ES&I at Pfizer, Glenn Nedwin, CEO of Second Genome, will start day one. Microbiome refers to internal ecosystem of bacteria, widely believed to be residing in the gut. By some researchers estimates, over 90% of all diseases can be traced to the gut and health of the microbiome. However, new research on lung, skin, inflammation, immunology, and neuro microbiome is bringing together experts in neuroscience, gastroenterology, microbiology and more to unlock even larger role that microbiota plays in interacting with itself and its human host, in understanding disease and health and better understand possible treatment modalities.
A panel moderated by Janet Lambert, CEO at Alliance for Regenerative Medicine will discuss next gen cell based immunotherapies with panelists Robert Preti from Hitachi, Bob Azelby from Juno Therapeutics, Manuel Litchman from Mustang Bio, James Noble from Adaptimmunie, Pascal Touchon from Novartis and Scott Walchko from Fate Therapeutics.  Immunotherapies use body's immune system's natural capacity to detect and destroy abnormal cells. Immmunotherapies have generated great deal of interest, specifically for treatment of cancers because these regimens present fewer side effects and have less potential for creating resistance when treating microbial diseases.
Gene therapies using genes to treat or prevent diseases, indicate promising though yet risky treatment options. What does the future hold for gene therapies, specially beyond rare diseases?  Bill Lundberg from CRISPR and Geoff Nichol from Biomarin will discuss outlook for gene therapies.  
PS: Here is link to my earlier blog on disease areas that will generate interest and renewed attention in some of the panels http://bit.ly/2pA45B7 . Registration is open for Biotech Showcase at conferences@ebdgroup.com or at https://ebdgroup.knect365.com/biotech-showcase/agenda/1
2018, 36th annual J P Morgan Healthcare Conference, Achaogen, Adaptimmunie, Aegle, Aisling, Alan Dunton, Alice Valder Curran, Alliance for Regenerative Medicine, and neuro, antibiotics, Arpita Maiti, Arsanis, "Leading Biosciences", "Lewis Center for healthcare innovation and technology", Bibhash Mukhopadhyay, Bill Lundberg, Biomarin, Biotech Showcase, Blade Therapeutics, Bob Azelby, Camille Samuels, Chris Stevens, ClearView, CLSA, conference, conferences@ebdgroup.com https://ebdgroup.knect365.com/biotech-showcase/agenda/1, Contrafect, Covington & Burling LLP, CRISPR, David Giljohann, Deborah Dunsire, drug development, DTuit, Ellen Corenswet, Eric Aguiar, Exicure, F2G, Fate Therapeutics, Fractyl Labs, gastroenterology, Gene therapies, Geoff Nichol, Glenn Nedwin, Gregory Mario, Harith Rajagopalan, healthcare, high blood pressure, high blood sugar, high cholesterol, Hogan Lovells, http://bit.ly/2pA45B7, Immunology, immunotherapies, inflammation, innovation, innovators, investor, James Noble, Janet Lambert, Jennifer Goldstein, Jennifer Good, John Rex, Joseph Gulfo, Julia Gregory, Juno Therapeutics, Kenneth Hillan, Lunch plenary sessions, lung, Manuel Litchman Mustang Bio, Mark Wilson, MatriSys, Merck, metabolic syndrome, microbiology, microbiome, Needham, networking, neuroscience, New Enterprise Associates, Novartis Scott Walchko, Novo Nordisk, obesity, Pascal Touchon, penicillin, Pfizer, Philip Kenner, Philippe Lopes-Fernandes, Preview, Purdue Pharma, Robert Preti Hitachi, Sara Radcliff, Second Genome, Shelley Harman, Silicon Valley Bank, skin, Taxis Pharma, Thomas Hallam, Tomas Landh, Trevi Therapeutics, triglycerides, Venrock, Venture Capital, Wendye Robbins
About me

Join 3,465 other subscribers

stumbleupon