Posts Tagged covid
I am eagerly looking forward to the opportunity to hear Dr. Albert Bourla give a grand keynote on Day 2 at #TiEcon2022 in May at Santa Clara, CA.
As Chairman and CEO, since 2019, Dr. Bourla has led Pfizer through one of its greatest challenges when the world was looking to scientists and pharmaceutical companies for answers to the sudden calamity represented by covid. In a rare mode of cooperation and unprecedented speed, scientists began furiously working for a vaccine. However, their work was also proceeding against a backdrop of political drama that was unfolding in the USA.
Very likely scientists and leaders of pharmaceutical companies had no interest in maneuvering the political minefield and yet it became unavoidable when Mr. Trump predicted a breakthrough vaccine before Election Day. News of Pfizer's success however, only arrived right AFTER the election was called for Joseph Biden. The story of Pfizer and its research partner, the German firm BioNTech, both of who declined the money from the federal effort, "Operation Warp Speed" and Moderna who accepted the money from the Government that was led by science denying President Mr. Trump, unfolded against the backdrop of politics, science, and incredible high stakes for humankind. The resulting accomplishments by these companies and others are as fascinating as they are impressive. Bourla was awarded the 2022 Genesis Prize for his leadership in the development of the Pfizer-BioNTech Covid 19 vaccine.
During his 25+ years at Pfizer, Bourla has emphasized his commitment to help ensure equitable healthcare access to medicines and patients. However, Bourla also opposes government interference in pharmaceutical pricing, which he has argued would hamper spending on development of new drugs.  As per a recent RAND Corporation report, US prescription drug prices are higher than in most other countries. The Biden Administration released a plan to decrease prescription drug costs covered by the Medicare program, and later dropped the initiatives, after objections from some key Democrats. Bourla has observed that drug prices are in fact going down and more importantly, drug prices are only a small portion of the overall US healthcare spending.
It will be fascinating to hear Mr. Bourla speak on these and other health and healthcare related issues at TieCon2022. During covid challenges, when many prayed as never before for the lives of their loved ones, world also realized that besides the divine, our next best hope for better life rests in the hands of #science.
Register ASAP for the #TiEcon2022 conference at @TiEcon www.tiecon.org to access early bird incentives.
Here are some covid updates from last couple of weeks. I have gathered info from zoom sessions. For more details, accurate sources, and veracity, please research further.
CA expecting 19000+ deaths by Nov. 1

US covid deaths top 150,000
More than 6,300 covid cases in the US, are linked to colleges
After some decline in people dying, now daily death counts are rising in 21 states

47% (that is, almost half the population) of US adults have some underlying condition that slightly increases the chance of severe covid illness

Blood glucose level of 7 or higher leads to 33% chance of dying 60% chance of contraction

Spain had 2,255 more cases in last 24 or so hours.  Britain imposed quarantine on travelers from Spain

WHO warns of new EBOLA outbreak in Congo

China reports biggest virus spike since end of Wuhan outbreak

India has the fastest growing coronavirus cases in the world

23% of Delhi residents seem to have antibodies 

North Korea is reporting their first covid case

Plastic visors in place of masks are NOT effective

Israel & Japan experience huge spikes in covid cases

Chinese study found that people with type 2 diabetes had shorter telomere length

Study found that aerosoles in covid patients' rooms, had live virus floating around even after 5-6 days

Research found no transmission of covid from infected moms to newborn babies, even after 2 weeks of breast feeding with proper cleaning protocols

In another study, pregnant women who had virus, their placenta also had virus

Study says mosquitoes cannot pass on covid from infected patients to non infected patients

From 3334 patients with covid in NY hospitalized, 16% had DVT, stroke or heart attacks

Presence of virus in the gut likely means that virus takes longer to leave the system and would lead to higher risk of liver injury

Spain study found that about 5% of those who contracted covid  in large cities had antibodies while only 3% of those of contracted covid near the coast, had antibodies

In one study, over 50% of people who contracted covid show some heart damage

85 babies under age 1 tested positive in one county in Texas

Overwhelming fatigue, palpitations, muscle aches are symptoms that linger for 4-6 weeks after recovery from covid
On potential vaccines & treatments & safety products
There are 42 potential vaccines — Most in phase 1, 14 of them are in phase 2 and 4 are in phase 3 

Oxford/ AZ vaccine results look good in phase 1 / 2

China's Sinopharm is in phase 3 trial for covid vaccine

Cage Bio developed sanitizers that offers protection for up to 4 hours

Steroid treatment slightly reduces the need for mechanical ventilation 

A client has very exciting and fascinating prevention strategy. If interested in investing then let me know & I'll put you both in contact.

Boehringer Ingelheim identified 28 new antibodies to fight the virus
In the post Covid world, one thing that is certain to change is health care and health technologies that impact the quality of care. There is already an enormous impact of digital technologies with remote monitoring, remote diagnosis, and telehealth platforms, and artificial intelligence powered apps and devices. Related to that is an explosion and access that providers have in the number of data points. 
In the immediate covid world, there is an urgency of some of these new technologies in contact tracing and monitoring the spread of the pandemic. There is also a necessity for protective gear that while protecting providers can make care more personalized and is easy to use. Providers are also trying to balance providing care for other health issues while dealing with continuing covid cases.
So what might be possible attributes that will make new technologies and devices stand out?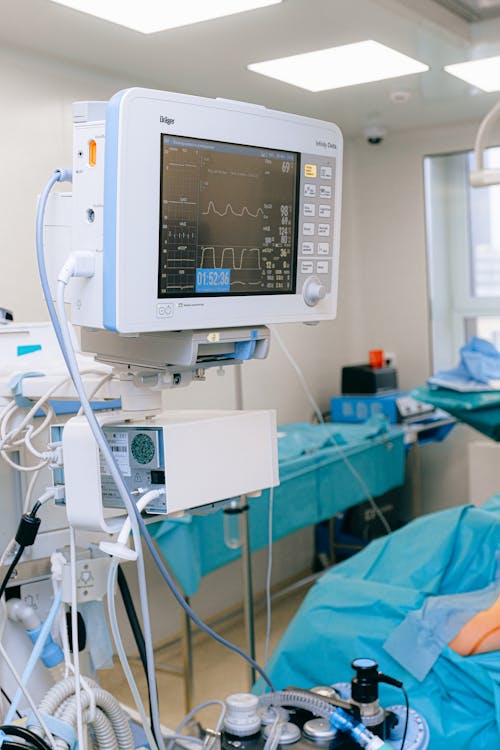 For any tools that impact healthcare, accuracy, reliability, and safety are of prime importance. Also delivery of care is rapidly transforming and all devices need to seamlessly integrate into rapidly changing clinical flow. All devices that work with healthcare data must also be extremely secure. 
At Road to #TiEcon2020 @TiEcon @tiesv on June 24th, domain experts will discuss new technologies and how it is all poised to make an impact in the changing arena of healthcare.  Domain experts speaking at this event include, Dr. John Whyte @WebMD, Aashima Gupta @GoogleCloud, Dr. Suraj Kapa @MayoClinic, Ramesh Raskar @MediaLab, Dr. Meera Kanhouwa @Deloitte.
If you need more information than post your question with your email. Register for the event with the link here:
https://www.tiecon.org/?campaign=Referral&source=DaNa