Posts Tagged #BrussellsAttacks
The poem below is dedicated to the victims and families of #BrusselsAttacks, as peace loving people all over the world stand in unison with Belgium, as people change their profile pictures in Belgium colors, as people in Brussels open their homes for travelers stuck with nowhere to go, and as heart-wrenching photos, messages, prayers, and vigils pour in from Bombay to Belgium, from Peshawar to Paris, there is only one message for terrorists – your victory is short, you will never prevail.   
If wins are counted in numbers left dead
Today you succeed, with your bigotry
If success is measured in pints of blood
As streets run red, revel in your victory
But short-lived are your pleasures of hate
You must kill yourself, so others may die
Follow to its natural conclusion, and mate,
At bleakest dead-end, you may arrive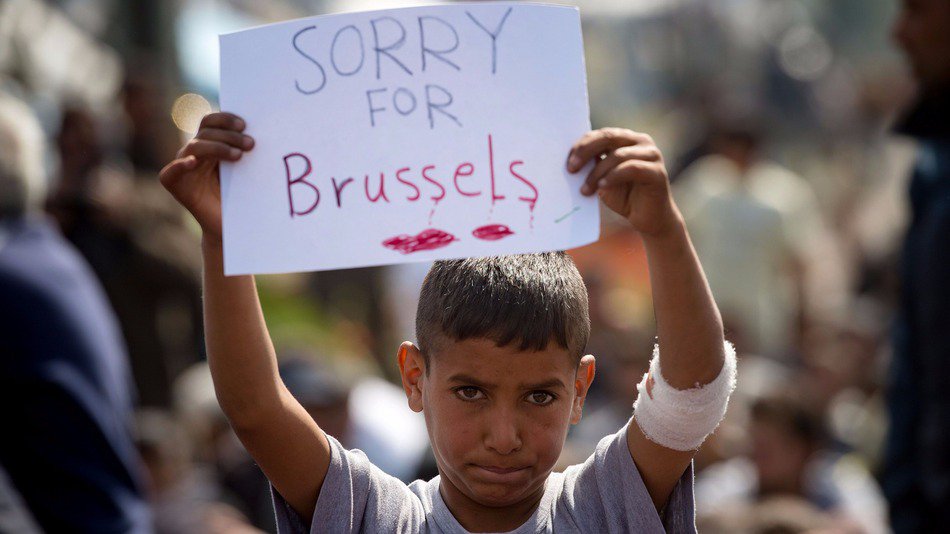 Yes short-lived are your pleasures of hate
Yourself you kill, so in peaceful slumber, others lie
Death has you marked as prime target
Wretched your life, short your joyful glee, sigh!
You can't teach, preach, sermonize, you're through!
You can't sow more hate. Future won't wait for you.
Here is link to my poem written for victims of #PeshawarAttack  http://bit.ly/1wfp47D .