Posts Tagged #BiotechShowcase
During JPM 2023 week, I attended #BiotechShowcase and observed and mingled at many receptions. I met incredible professionals in pharma, biotech, medtech, digital health and almost anyone working with anything to do with health or healthcare. I met VCs, CEOs, and others, witnessed all sorts of deal making conversations, sat in as attendee in investor panels and listened to media roundup. 
From these observations, panels and conversations, here is my assessment from very inexperienced eyes – (please take it with a spoonful of salt).
Looking at the decade ahead after the transformational, post-pandemic phase……
There is capital available for serious players in the field. Easy seed money may have dried up somewhat but there are many sources of funding available to entrepreneurs who can protect their IP, tell a good story, and back up their claims with data. There is still a great deal of hype and every entrepreneur claims to be working on the next company worth $4+ billion. But many investors want to see some serious revenue stream before putting down a check.
I heard some discussions about the cost of healthcare. We spend a lot of money on healthcare and yet among developed nations, the USA lags behind. There will be continuing increased focus on providers to uplevel care. There was also discussion that we have had fewer curative solutions. My sense is that all these conversations means the industry is seriously focused on solutions that will elevate the quality of healthcare and indeed quality of life.
Real winners in the decade ahead will be patients.  Interesting innovations are happening in challenging areas of oncology to chronic diseases. In oncology, previously the focus was mainly on prolonging life by a few months, there are now discussions for more curative solutions. From diagnostics to transformative therapeutics, quality of life will be better for patients and longevity with better quality of life looks very likely.
The innovation that is happening is fast paced and on the cusp of several disciplines. The advantages in technology and participation of previously non traditional medtech players like artificial intelligence and machine learning is enabling biotech, medtech and healthcare and facilitating these slower disciplines to evolve rapidly. Remote work, collaborations via zoom and other technologies have broken down silos even further and have facilitated for people from diverse disciplines to come together with ease and without many hurdles.
Mental health will be a serious aspect of overall healthcare. However, mental health offers an entirely different set of challenges. I will mention three challenges here – insurance reimbursement, objective markers of mental health, integrating service with solutions –  1) The insurers need to step up reimbursement for mental health. Advantages of good mental health in reducing overall costs are increasingly becoming clear and savvy entrepreneurs have been making that case. The payors have yet to step up to impact innovation, although VA is leading in innovation in the mental health arena. 2) Companies may need to come up with objective markers of good mental health – for instance, differences in behaviors, voice, routine maintenance etc. Markers for health are easy – a patient's blood sugar or BP goes down or does not. However, objective markers of mental health are not yet clear and that clarity will enable more payors to step up for reimbursement. 3) There is also difference in therapeutic solutions. For instance, for a patient with diabetes, once a solution is provided, a patient can be counted upon for measuring blood sugar levels and taking necessary medication. Even then adherence is sometimes an issue. But among mental health patients, that can be much more challenging. Frequently, patients fall off the routine and then have epileptic seizures, repeat attacks of psychosis and during those times, they cannot be counted upon to administer the medications themselves. So companies working on drug therapies for instance, may increasingly need to integrate service with therapeutic solutions and bridge the gap.
We may likely see foundational changes among regulatory agencies like FDA and in the regulatory framework. As mentioned above, increasingly innovation is happening on the cusp of various disciplines. Much of the regulatory framework has not kept up with these changes and in the years ahead we may likely see brand new, better, tech savvy regulatory agencies and frameworks.
Time to fasten seat belts and get ready for some of the most exciting changes yet to impact quality of life for patients, increase longevity and offer better quality of life overall.
While 2020 will forever be defined by the coronavirus pandemic, 2021 is a year that will be etched in memory of humankind for how the world came together to beat the virus with the fastest and most effective vaccines. As coronavirus vaccines are starting to get rolled out, people have many questions. How soon a person receiving the vaccine may develop immunity, how long the immunity will last, what if one does not take the second dose, can one still be a carrier without exhibiting symptoms and so on. Let us try to address some of those concerns.

First, a shoutout to incredible scientists, engineers and healthcare professionals whose dedication, persistence, hard work and professionalism amidst a lot of noise, politics, fake information and conspiracies prevailed only because of their complete focus on finding solutions to the challenges represented by the covid crisis.
Vaccines & Immunity
Covid 19 Vaccines: Covid 19, a disease caused by the novel strain of coronavirus has defined the year 2020. As we stand the on the verge of a brand new year, 2021 is likely to be defined by the vaccines to beat covid 19.
At no time in history, has there been such a rapid pace of innovation in developing vaccines to combat such a ferocious disease, as now. Currently, three vaccines authorized are Pfizer-BioNTech, J&J, and Moderna's vaccines. Additionally three other vaccines  in phase 3 clinical trials are developed by AstraZeneca, Janssen and Novavax.  As far as I know, all of these are mRNA vaccines. mRNA stands for messenger ribonucleic acid and it can be described as messengers that carry instructions on how to make a protein. These messengers never enter the nucleus of the cell and therefore they can never alter or modify a person's genetic makeup or DNA. These messengers only work with the body's natural defenses to fortify them and help them develop immunity to the disease.
Sometimes any of these vaccines can cause some symptoms like fever, headache and so on. These symptoms are a sign that the body is building immunity. None of these vaccines will infect anyone with covid 19 and none of the vaccines can cause someone to test positive on Covid 19 tests. If a person develops immunity then it is possible that they may test positive on some antibody tests, but not on covid 19 diagnostic tests. If you got sick from covid 19, prior to taking the vaccine, very likely you may still benefit from getting the vaccine. So it is advisable for everyone to take the vaccine, including those who may have contracted the disease before.
There are different kinds of immunities and at this point, researchers don't have all the answers. While it is hard to say exactly how long most people will be protected from the disease after receiving the vaccine, it may also vary from person to person. But here is some general info.
Sterilizing immunity: In this best case scenario of robust & durable immunity (like Measles), once a person develops immunity then the body is able to defend itself in all possible future infections. In coronavirus, this may be unlikely for most of us. However, some people with strong natural immunity may develop it.
Functional immunity: This is the type of immunity that is most likely in case of novel coronavirus. Here the person may contract the virus but the immune system will recognize & fight off the virus with very mild symptoms.
Waning immunity: In this case, a person infected or vaccinated would lose immunity over a period of time. This is likely in case of coronavirus and we may need to take booster doses. But even in this situation, most people will likely not be very sick as reinfections will be much less severe.
Lost immunity: In this case, a person would lose all immunity in some time & reinfection may be like first infection, carrying the same risk. Experts feel this is not very likely as most people will be able to generate some immune response and then develop some long term immunity.
Covid 19 is a serious disease. While many people only have a mild illness, others get severe illness and many are dying from it, all over the world. Covid 19 vaccines will help protect you by creating an antibody response, without having to experience serious sickness and without long term serious and detrimental effects on your body.
Some indication seems to be that very likely the mutated strain coming from UK may be more contagious BUT less virulent. This may also be great news for vaccine efficacy. On the other hand, there isn't much data on the mutated strain coming from South Africa but Dr. Fauci has said that vaccines may not be as effective on the South African virus. A thing to remember is that ultimately, viral load, duration of exposure AND your immune system will determine your risk of infection and also the impact of the vaccines on you. Any of these factors can change the outcome for you. For instance, even if you are young and have great immunity, if you are exposed to heavy viral load (mostly from someone in close proximity) and if that occurs for a long time then your risk of infection increases. So please continue to take all precautions.
Please sign up for some of the interesting health tracks and events and take the opportunity to listen to the incredible scientists from across the world as they share their journeys towards incredible breakthroughs in fighting covid 19.
JPM 2018 and concurrent events just ended with what may be one of its biggest draws.  As many as 10,000 people from life science industry and its related sectors are likely to have descended upon the city, during last four days.  In addition to JPM event itself, everything health was under review and up for discussion at various conferences including at EBD Group & Demy Colten's #BiotechShowcase #DigitalMedicine #BTS18 and #WuXiGlobalForum2018 . Networking and deal making continued late in the nights at various receptions held across the city. Receptions by legal firms like #WilsonSonsini #MoFoLLP #ReedSmithLLP attracted some of the biggest crowds.
Overall the tone for 2018, seemed highly optimistic.  BiotechShowcase held a media roundup and echoes of optimism were heard from almost all panelists @barbara_ryan12 @TriangleInsight @CarolineYLChen @adamfeuerstein @statnews @SFBIZronleuty @BrittanyMeiling @endpts @juliet_preston @medcitynews @ldtimmerman .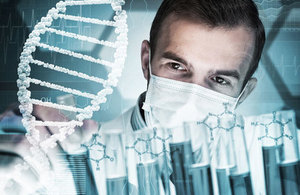 There is a general agreement that the pace of #innovation in biotech greatly accelerated in 2017 and is likely to continue. According to Luke Timmeerman, "sheer velocity of news in healthtech innovation is fascinating". Transformative therapies across huge and diverse range of diseases are increasingly focusing on cures and going beyond the short term treatment focus. The surge of innovation has been led by focus on oncology although concern was also raised in one of the panels that we still continue to get stymied and realize how friggin smart the disease of cancer is and if we will truly crack the code on cancer in the immediate upcoming years. All signs are however, that next year we may see critical data from some clinical trials in immuno-oncology space that can cause market spikes.
Here are some areas of concern raised in some of the panels. In 2017, a slight dip was observed in the areas of orphan and rare diseases. Also there seemed to be a general consensus that we need smart policies that incentivize new anti microbial drugs and other treatments for infectious diseases. Due to increasing resistance of antibiotics, there is an ongoing and real fear for some of the infectious diseases to turn into pandemics. These are areas that bold entrepreneurs may focus on. Also medical devices continues to remain somewhat underfunded. Discussions around accelerating healthcare costs and drug pricing issues creeped over into many panels. Entrepreneurs with disruptive pricing innovation in product development as well as healthcare can easily have a tremendous leverage. It can't be overstressed that finding effective pricing solutions holds key to continued and sustainable growth in healthcare sector.
Discussion in one of the panels focused for a few minutes around large investments in life sciences and if that indicated a healthtech bubble that may be due for a crash.  Indeed, some experts observed that pace of 2017 is unlikely to continue and there may well be a slight dip in 2018. But overall the consensus seemed to be, that a steep and deep pipeline of innovation in R&D is likely to prevent a crash, and the venture funding blizzard is likely to continue. Overall, the feeling among investors and healthcare experts was that among the industry, there is a strong focus on science and people are pursuing innovation with discipline that will ensure unprecedented mechanisms and novel medicines. All this activity is taking healthcare to a new level of cures and sustainability and stability from temporary treatment focus. Exciting indeed to be living in this era of amazing healthcare innovation.