Posts Tagged biotech
JPM 2018 and concurrent events just ended with what may be one of its biggest draws.  As many as 10,000 people from life science industry and its related sectors are likely to have descended upon the city, during last four days.  In addition to JPM event itself, everything health was under review and up for discussion at various conferences including at EBD Group & Demy Colten's #BiotechShowcase #DigitalMedicine #BTS18 and #WuXiGlobalForum2018 . Networking and deal making continued late in the nights at various receptions held across the city. Receptions by legal firms like #WilsonSonsini #MoFoLLP #ReedSmithLLP attracted some of the biggest crowds.
Overall the tone for 2018, seemed highly optimistic.  BiotechShowcase held a media roundup and echoes of optimism were heard from almost all panelists @barbara_ryan12 @TriangleInsight @CarolineYLChen @adamfeuerstein @statnews @SFBIZronleuty @BrittanyMeiling @endpts @juliet_preston @medcitynews @ldtimmerman .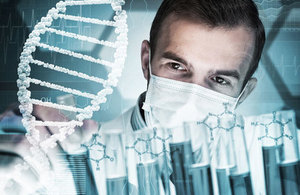 There is a general agreement that the pace of #innovation in biotech greatly accelerated in 2017 and is likely to continue. According to Luke Timmeerman, "sheer velocity of news in healthtech innovation is fascinating". Transformative therapies across huge and diverse range of diseases are increasingly focusing on cures and going beyond the short term treatment focus. The surge of innovation has been led by focus on oncology although concern was also raised in one of the panels that we still continue to get stymied and realize how friggin smart the disease of cancer is and if we will truly crack the code on cancer in the immediate upcoming years. All signs are however, that next year we may see critical data from some clinical trials in immuno-oncology space that can cause market spikes.
Here are some areas of concern raised in some of the panels. In 2017, a slight dip was observed in the areas of orphan and rare diseases. Also there seemed to be a general consensus that we need smart policies that incentivize new anti microbial drugs and other treatments for infectious diseases. Due to increasing resistance of antibiotics, there is an ongoing and real fear for some of the infectious diseases to turn into pandemics. These are areas that bold entrepreneurs may focus on. Also medical devices continues to remain somewhat underfunded. Discussions around accelerating healthcare costs and drug pricing issues creeped over into many panels. Entrepreneurs with disruptive pricing innovation in product development as well as healthcare can easily have a tremendous leverage. It can't be overstressed that finding effective pricing solutions holds key to continued and sustainable growth in healthcare sector.
Discussion in one of the panels focused for a few minutes around large investments in life sciences and if that indicated a healthtech bubble that may be due for a crash.  Indeed, some experts observed that pace of 2017 is unlikely to continue and there may well be a slight dip in 2018. But overall the consensus seemed to be, that a steep and deep pipeline of innovation in R&D is likely to prevent a crash, and the venture funding blizzard is likely to continue. Overall, the feeling among investors and healthcare experts was that among the industry, there is a strong focus on science and people are pursuing innovation with discipline that will ensure unprecedented mechanisms and novel medicines. All this activity is taking healthcare to a new level of cures and sustainability and stability from temporary treatment focus. Exciting indeed to be living in this era of amazing healthcare innovation.

While there has been a decline in traditional medtech investments, non-traditional investors are investing in new and emerging areas, in medtech.  Software and IoT investors are interested in containing hospital costs and increasing operational efficiency in healthcare institutions.  Biotech investors are interested in alternative therapies, and internet investors are looking at ways to change the way devices are sold and big data investors are looking at opportunities to contain disease outbreaks and better manage large disease populations.  International investors are tapping US expertise to build medtech businesses at home.
A panel at WSGR 2015 Medical Device Conference, moderated by Uday Kumar, Founder and CEO at Element Science Inc., addressed the changing world of medtech investors.  Joining Kumar on the panel were Tom Rodgers, SVP & Managing Director at McKesson Ventures; Andrew Atwell, Principal at Global Innovation Center, Strategic Investments Group; Asha Nayak, Global Medical Director at Intel Corporation; and Conrad Wang, Senior Director of Corporate Development at Medtronic.  Below are some highlights from very interesting panel discussion on changing face of medtech investment.
According to Wang, Medtronic vision is to be a collaborative solution provider in healthcare, with a specific focus on new therapies and geographic diversity of emerging markets.  His advice to entrepreneurs, "focus on how your solutions can create value".  Instead of being enamored by a technological enhancement, entrepreneurs should keep in mind the impact that the new breakthrough may have on the stakeholders in the healthcare delivery chain. Due to a combination of factors, chronic conditions are increasing globally.  Medtronic looks for opportunities that would enable healthcare providers from engaging in episodic care of chronic diseases to providing continuous care.
Atwell said there are numerous opportunities in the Big Data space, particularly in consumer generated data.  "Our main driver of revenue are mobile devices", said Atwell.  There are also many challenges.  For instance, it is challenging to get accurate data and see meaningful trends.  It is also a challenge to understand early on how large the market might be and how quickly adoption may happen.  Atwell said his group invests in early and seed stage to A and B rounds and typically invest from $250K to $3M, in any given opportunity.  "We focus on building collaboration among experts from data analytics, health IT, and workflow efficiency", said Atwell.  He further observed, "additionally, we also look at behavior change space since there is so much access to individuals through their mobile devices".  Even if they may not help exert deep influence and impact in changing behaviors, mobile devices can exert significant influence over much larger population and can be an effective behavior change tool, said Atwell.
According to Nayak, Intel approach is to provide a piece of healthcare solution that fits in enhancement of health and quality of life, while keeping in mind TCO or total cost of ownership, in healthcare.  Her advice to entrepreneurs, "you should know if you are able to provide a piece that will fit in total solution, even if that may be a few years later".  From consumer devices, typically wearables, an entrepreneur should be able to harness value in a trustworthy manner.  There are some key questions that an entrepreneurs must ask. 1) Is the data trustworthy, not just in accuracy, but can it be consistently used by the right person?  2) With wearables, one needs to add unequivocal value and discern it from gobs of data.  3) An entrepreneur must consider how it will fit into the current workflow without adding more time to the system.  Entrepreneurs often don't get this piece, said Nayak.  4) Security of data is critical.  Anytime data needs to be securitized, any time data moves, Intel makes money on it, said Nayak.  5) How is the cost and care impacted through wearables.  Nayak said, Intel is interested in building ecosystems and platforms around the notion of building long term improvement in healthcare, at lesser cost.  Intel invests in all stages from seed to commercialization.   "My group is interested in partnership, and all of our investment is strategic", said Nayak.  Many areas of interest include, telemedicine, patient management of telemedicine, management of chronic and acute care and also precision medicine, genomics, and analytics that can extract data, said Nayak.
According to Rodgers now the focus is on whether or not an entrepreneur can you navigate the carpteted area of hospitals and provide actual solution that makes a difference.  His advice to startups is to position devices as service.  Device can also be a powerful tool to capture data to ultimately keep people healthy, said Rodgers.  However, average provider does not have the time or the training to deal with the deluge of data.  In order for the data to become actionable, we may need a whole layer sitting in between the patient and the provider, monitoring the datasets, observed Rodgers.  He also advised that entrepreneurs may focus on emerging growth areas and shift to models that enable direct consume care.  We focus on strategic areas, not tactical, said Rodgers.
The year is coming to a close and here is a last blast of opportunities.  Please note: With the exception of the opportunities in China, other opportunities are only for local US based candidates, with valid US work visa.  For the opportunities below, please send resume at wd_darshana at hot mail dot com.  Please indicate in the email how closely the job description matches your background and identify gaps, if any.  Also, indicate your current compensation and compensation expectations.  The opportunities are in the order of priority from most important fresh opportunities to others that are in the process of being filled.
Principal R&D Technician – Fremont, CA
A company that develops advanced injection technologies to simplify the complexities of the cardiac cath lab, has an immediate opening for R&D technician.
Requirements
* 9 years of electromechanical technician experience
* 2 year Technical School degree in electromechanics or related field or a combination of education and experience
* 2 years of computer aided design experience
* 2 years experience directing and leading the work of others
* Problem solving skills with the ability to interpret drawings, schematics, and specifications
* Experience using CAD-3D Modeling
* Effective verbal and written communication skills
* Moderate level of computer experience including MS Office Suite and SolidWorks
* Demonstrated experience using a multimeter, soldering iron, oscilloscope, and spectrum analyzer
* High degree of organization skills and high attention to detail
* Ability to prioritize and handle multiple tasks
* Ability to work independently with limited supervision
* Proficient at specifying and evaluating electrical components based on performance, lifetime, and availability
* Demonstrated project management experience
* Demonstrated test report-writing experience
Preferred
* 4+ years of computer aided design experience, * SolidWorks Proficient, * Experience providing technical support to circuit board manufacturing assembly, * Demonstrated knowledge of and familiarity with embedded systems and RF electronics, * Product development experience in a federally regulated engineering environment (FDA, ISO), * Experience defining, writing, and conducting test plans and reports
Job Description & Responsibilities
Performs specified electromechanical engineering support activities under the guidance of an Engineer or Technical lead related to electro-mechanical design of medical device technologies, product and performance testing, and continuous improvement of the product design. The position is responsible for design, fabrications, assembly, validation, and implementation of development products and fixtures to support the design transfer of products into manufacturing operations.
Primary Duties and Responsibilities:
* Designs fixtures and test methods for validating product design and performance. Responsible for managing the ordering and delivery of fixture components and items from vendors or the internal Model Shop.
* Executes testing and validation protocols, records and analyzes data, and provides written reports to engineering team.
* Supports Product Development efforts at early stages up to design transfer. Provides support to engineers throughout the implementation and development cycles.
* Performs hands on activities such as design validation, pre-production assembly, testing and other technical activities to assist in product development.
* Assists engineers in identifying and resolving hardware design issues. Diagnoses the cause of electrical failures of circuit boards and operational equipment.
* Uses Solid Works CAD system to sketch and design fixtures and devices ensuring form, fit and functional requirements are met. Responsible for basic analysis of design in partnership with an Engineer.
* Responsible for initiating documentation changes and providing redlines to maintain the product information structure. Communicates issues and opportunities to engineering department to ensure bill of material (BOM's), prints, process, forms, records, etc. are relevant and up to date.
Technical Engineering Support:
* Partners with Designers and Engineer, to develop and improve products, designs, fixtures, and process activities in the interest of continuous improvement and establishment of a Lean environment.
* Initiates design changes and coordinates the change order process to release product per the company's Quality Management system. Responsible to maintain the design and information structure for use in the ERP system and
engineering data base (PDM) DB Works. e.g.; BOM's, prints, process, forms, records etc.
* Implements changes and maintenance of PDM and CAD systems as required. Assists IT and Technical Documentation Writer in annual CAD system updates, user rights management, and data base management. Creates and edits DB-Works and Solid Works API programs.
Quality Assurance Manager & Quality Engineer – North San Jose, CA
Quality Engineering background essential for both – more details with follow (feel free to send resume).
Document Control Technician – North San Jose, CA
Details with follow (feel free to send resume).
Director of Operations – North San Jose, CA
Experience running production lines, planning, project management from soup to nuts, people management, experience in quality, GMP, and class III device experience essential.  Full description will follow soon.
Analytical R&D Scientist – TX
Details to follow (feel free to send resume).
Asceptic Process Manufacturing Engineer – North San Jose, CA
Details will be posted soon (feel free to send resume).
Balloon Assembly Manufacturing Engineer – North San Jose, CA
Full description will be posted soon (feel free to send resume).
Engineering Technician with Machning Experience – North San Jose, CA
Description will be posted (am submitting resumes).
Bio Technician – North San Jose, CA
Experience running immunoassays & chemistry assays in a lab plus MS in relevant field required.  More details to follow (feel free to send resume).
Director of Product Portfolio Management – China
A leading biopharmaceutical company in China, with a goal to bring best products at local prices to Chinese populace, has an immediate opening for Director of Product Portfolio Management, in beautiful Suzhou, China. See details below. Compensation includes attractive benefits package + salary + stock options + an opportunity to work in state of the art facility & make real impact.
Requirements:
A candidate must have a Ph.D. degree in Pharmaceutical Sciences, Biology or related disciplines and over 15 years of industry experience (or equivalent) of developing biologics, drug products and new formulations for various therapeutic areas for China and international markets.
* Demonstrated records of leading domestic and international generic drug product development that resulted in recent regulatory approvals in China, US or Europe
* Broad knowledge and experience about biologic drug product development including strategies and approaches, medical and market needs, and regulatory requirements in China and other major markets
* Extensive network with leading researchers in the research institutes and the industry who are engaged in biologics and innovative drug product development
* Excellent written and verbal language skills for communication in both Chinese and English
Responsibilities
This position, based in Suzhou, China, will report to the CEO and be responsible for leading the Product Portfolio Management Department to develop and manage drug product development portfolio for the company. A successful candidate will lead the department to leverage internal and external resources, establish and progress drug product development portfolio in alignment with company's short term and long term business strategies and objectives.
Additional Responsibilities
* Build and lead the department comprised of functions including patent search, intellectual propriety (IP), product selection, cost analysis, budget planning and project management
* Collaborate with the marketing, medical, regulatory departments and manufacturing facilities to gain in-depth understanding of business needs, regulatory constraints and manufacturing facilities and capabilities
* Lead to establish R&D strategies in alignment with corporate business strategies by fully considering medical needs and marketing trends in different therapeutic areas, business priorities, regulatory constraints and manufacturing facilities and capabilities.
Director of Analytical Research & Development – China 
A leading biopharmaceutical company in China, with a goal to bring best products at local prices to Chinese populace, has an immediate opening for Director of Analytical Research & Development, in beautiful Suzhou, China. See details below. Compensation includes attractive benefits package + salary + stock options + an opportunity to work in state of the art facility & make real impact.
Requirements:
* A candidate should have a Ph.D. degree in analytical chemistry or related disciplines with more than 10 years of industry experience (or equivalent) in providing analytical support to API and drug product development.
* Demonstrated records of leading analytical development that resulted in recent regulatory approvals in China, US or Europe
* Extensive experience of establishing and implementing analytical control strategies (including specifications) and stability studies for innovative or generic drugs developed using scientific and systematic approaches
* In-depth understanding and practical experiences of implementing and operating under quality and regulatory requirements supported by successful passing GMP inspection and pre-approval Inspection
* Excellent written and verbal language skills for communication in both Chinese and English
Overall Responsibilities: This position will report to the Vice President of Quality, & be responsible for establishing and leading the Analytical R&D to support biological API, drug product and new formulation development for technology transfer, clinical supply manufacturing, domestic and international product registration and commercial manufacturing. A successful candidate will lead the department in collaboration with internal stakeholders and external partners to ensure drug product project progression, cost control and timeline while all technical, quality and regulatory expectations and requirements are met.
Additional Responsibilities:
* Establish and lead the Analytical Research and Development Department responsible for providing analytical support to API and drug product development portfolio
* Establish analytical laboratories by designing proper layout, equipping with analytical instrumentation necessary to support API, product and process development
* Build analytical teams with strong expertise to support API development including raw material testing, in-process control, API solid form and particle size control, and release testing as well as drug product development including excipient testing, in-process control and finish product release testing for conventional dosage forms (e.g., oral solid IR and MR, sterile products) and innovative drug delivery systems
* Implement standard operating procedures (SOPs) and best practices for analytical development activities and ensure technical, quality and compliance requirements are met
* Direct and ensure analytical project teams establish analytical control strategies, develop, qualify and validate analytical methods for API and drug product development, clinical supply manufacturing, registration and commercial manufacturing
* Project, identify, allocate and manage internal and external resources (including academic research institutes, CROs, and parent companies) needed to deliver analytical support to meet established timeline within budget
* Support regulatory submission, query responses and pre-approval inspections to ensure regulatory approvals
* Establish a good working relationship with regulatory agencies in China and other major markets. Participate and lead technical based engagement such as dialogues with regulatory agencies through industry associations
* Initiate and lead technical collaboration with external partners (including academic research institutes, CROs, and parent companies) to develop new analytical technologies or novel applications
* Provide technical assessment including due diligence to support business development opportunities
* Develop a training program for the department to ensure all essential training needs for technology, quality and compliance are provided
Director of Quality Assurance – Suzhou, China
A leading biopharmaceutical company in China, with a goal to bring best products at local prices to Chinese populace, has an immediate opening for Director of Quality Assurance, in beautiful Suzhou, China. See details below.
Reports to Corporate Legal Representative (as specified by law in China)
Direct reports – Manager of Documentation
Requirements: BS and 10+ years experience in QA for monoclonal antibodies & other recombinant proteins. Should be technical expert in QA & cGMP compliance including technical issues related in the manufacturing, testing & characterization of recombinant proteins; must have technical background to evaluate issues based on the science and not rely solely on historical precedent; must have experience in development of biopharmaceutical products for registration in the US and Europe, including experience in the preparation of documents that support regulatory submissions. Chinese language skill is a plus.
Responsibilities: Oversee Quality Assurance functions pertaining to release of drug substance & drug products; responsible for the controlled document system and the documents within the system including batch records, SOPs, validation records & other controlled documents; translating goals into action plan. Also responsible for staff development including cGMP training; ensure compliance with company policies & maintain safe work environment.
Al Gicqueau, CEO & President at Clinovo talked about Cloud-based eClinical Systems to make clinical trial process more efficient and cost-effective, at www.bio2devicegroup.org event.
Cloud has been a big buzz word, significantly impacting the economy, in the last few years.  Cloud is growing 3X faster than traditional internet infrastructure, said Gicqueau.  Worldwide public cloud services market will total to over $73 billion, by 2017.  There is also simultaneous cloud-bashing.  According to Citrix research, majority of the Americans don't understand it and over 51% think it has something to do with the stormy weather.  Most also believe they have never used it but over 95% of us have used cloud based services.
It is therefore important to understand what constitutes cloud based services.  There are 5 essential components of cloud based services.
Self Service, On Demand: Cloud based services are available, when the consumer needs them.  Further, for the most part  they are autonomous and the user can perform the actions without going through the IT department.  They are easy to use and on-site training will increasingly become a thing of the past.  Any training required has to be available on-line and has to be very short and for the most part the service has to be intuitive and should not require training.
Broad Network Access: Cloud based services provide a broad internet access.  For instance, consider gmail.  It can be accessed through desktop, laptop, tablet, smart phone etc.  Cloud based services enable an ability to easily synchronize information over multiple devices.
Resource Pooling: Amount of traffic over the internet is rapidly growing. Because of the distributed nature of the internet, there is no single point of measurement for total internet traffic.  But it is a fact that the total global IP traffic will pass the zettabyte threshold by the end of 2015.  By the year 2017, the total internet traffic is expected to reach 5.3 zettabytes.  To put it in perspective, if the 11 oz coffee on your desk equals one gigabyte, a zettabyte will have the same volume as the great wall of China!  Cloud based services enable customers to pool their resources and save cost.
Rapid Elasticity: In the world of internet activity there are lot of peaks and valleys.  Cloud can scale based on demand peaks, without incurring penalty for the period of low traffic.
Measured Service: Cloud offers and ability to pay as you go.  People can pay for the internet infrastructure as they pay for electricity.
Some of the examples of cloud based services include, SalesForce, Netflix, Gmail and Amazon.
Clinical Data Trends
Spiraling costs have been a grave concern in healthcare.  Typically, efficiency has not been very high in the area of healthcare. Costs of clinical trials is likely to increase even more significantly, in future, on account of increasing costs of medical research and changing and tightening regulations, among other things.  Increased costs for clinical trials will push the cost of drugs higher.  On the other hand, there is strong public criticism of higher costs of medicines and there is a lot of pressure on drug companies to contain costs.  Companies have pressure to cut the middle layers and manage clinical trials on their own.  Citing CISCRP (Center for Information & Study on Clinical Research Participation) study, Gicqueau said, currently, only 6% of clinical trials are completed on time, whereas 72% run late by over a month.
Compliance issues and regulations specified in 21 CFR, part 11, prohibit use of public cloud, for clinical data.  Clinical data has to be stored in a private cloud.  Clinovo's ClinCapture is a cost-effective EDC (electronic data capture) system.  It is tailored to specific clinical studies teams and offers intuitive navigation and one-click access to routine functions.  It reduces time for data entry.  ClinCapture is also flexible and can be customized and deployed rapidly.  "We validate our software like medical devices are validated", said Gicqueau.
Mobile is next major trend, as more data entries are happening through tablets and smart phones.  Tables are also very useful in remote regions of the world where cell phone reception may be spotty or non existent, where information can be easily synchronized later.  Data entries can also be structured  by getting patients involved.  Data integration is another big challenge.  Everyone hopes to make sense of the data and make meaningful use of the data.  However, making sense of the data and putting it to good use remains expensive.  Gicqueau said, meaningful data integration is another promise of the cloud.
Clinovo is launching CloudClinica, next generation, cloud-based eClinical platform.  With its easy to use, pay as you go platform, CloudClinica will eliminate IT dependency and allow small companies  to manage clinical studies in a sophisticated manner, without high level programming skills.  About 30% of cost and 60% of time associated with clinical trials is about data management, and almost 80% of clinical trials are still conducted on paper, said Gicqueau.  Paper has many pitfalls.  Paper can get lost, it is inefficient, there is challenge of mis-reading someone's handwriting, it has regulatory risks and other hidden costs.  CloudClinica is FDA compliant and it can scale.
Clinovo had revenues of over $4 million in 2013 and raised $500,000 from business angels over the last few months to execute on their business strategy.   The company is profitable, and has 30+ clients that include Gilead, Roche and others.  Clinovo is now targeting small to mid-size companies, said Gicqueau.  Current market of $2.3 billion can be rapidly growing in the coming years.  MediData and Oracle are two dominant players but are relatively more pricey.    Clinovo's CloudClinica will fill in the gap and broaden the use of eClinical systems and will empower and bolster the biotech, pharmaceutical, and medical device companies, said Gicqueau.  The event was followed by Q&A.
EPPICon 2014 (www.eppicglobal.org) will address the important topic of developing therapeutics for rare and neglected diseases.  So what are rare and neglected diseases?   Rare diseases are diseases that affect a small percentage of the population, most of them are genetic, and may be present throughout a person's life.  In the United States, rare diseases are defined as those that affect fewer than 200,000 people.  About 7,000 diseases have been designated as rare and as many as one in ten Americans may suffer from a rare disease.  More rare diseases are discovered ongoingly.  Despite the growing numbers of rare diseases, the overall numbers are small and therefore they had not been a focus of research and many do not have treatments available.
Neglected diseases have also not been a focus of great deal of research and many of these diseases also lack viable treatment options.  These include tropical diseases like Tuberculosis and Malaria and affect over 1.4 B people, worldwide.  Often these affect the most vulnerable populations in the developing world, who lack access to basic sanitation, healthcare, and clean water.
A panel moderated by Roopa Ramamoorthi will discuss how companies and researchers can engage and bring forward cures for these diseases.  Rmamoorthi is an experienced scientist with extensive background in global health, drug development, biotechnology, bacteriology, and engineering.  As an Associate Director for Partnering and Scientific Affairs, at BioVentures for Global Health, Ramamoorthi leads the efforts to match researchers with pharma and other contributors, with an aim to accelerate product development for neglected tropical diseases like TB and Malaria.
Panelists include David Swinney, CEO of iRND3 (Institute for Rare and Neglected Diseases Drug Discovery).  Swinney has 20+ years of broad experience in preclinical drug discovery.  He founded his current non profit, in 2010, with a mission to help discover new medicines for rare and neglected diseases.  The equipment for its lab in Mountain View was donated by Roche, and three early stage drug discovery programs at iRND3 have focused on pediatric cancers and parasitic diseases.
Eric Easom is the VP of neglected diseases at Anacor Pharmaceuticals, and Vimal Srivastava, is VP or Product Development, at Ultragenyx Pharmaceuticals.  Anacor is focused on discovering, developing and commercializing novel small molecule therapeutics derived from its novel boron chemistry platform.  Ultragenyx is committed to bringing to market novel products for the treatment of rare and ultra-rare diseases, with an initial focus on serious and debilitating, metabolic genetic diseases. On the panel, they are likely to add the big pharma perspective regarding focusing on neglected and rare diseases.
Ponni Subbiah, MD has an extensive experience in global medical affairs and clinical development across multiple therapeutic areas in the pharmaceutical sector.  Currently, in the role of Global Program Leader, Subbiah is leading drug development efforts, at PATH, a nonprofit organization, with a bold vision for improving health, worldwide.  PATH seeks to blend the entrepreneurial side of the business and the scientific expertise of a research institution with on-the-ground experience of an international NGO.
Other interesting panels at EPPICon include, "Innovations in Clinical Development of Novel Agents" and "Point of Care Gold Rush – Hype versus Reality".  Besides keynotes and networking opportunity, the conference will also feature a Speed Pitch session where entrepreneurs of early stage companies in the life sciences, are invited to give a five minute pitch about their technology and receive a quick feedback from a distinguished panel of VCs.
EPPIC is a volunteer driven organization, with a mission to promote networking, entrepreneurship, and mentoring for life science professionals.  All day EPPIC conference will be held at The Westin, San Francisco Airport, in Milbrae, CA, on March 29, 2014.  For more details and to register for the conference, go to www.eppicglobal.org .  Please note: Early bird registration is extended to March, 7.  EPPICon has an excellent lineup of great speakers and panels.  This is not a conference to miss for any life science industry professional.  Hope to see you there.
Mahendra Shah, Partner with Vivo Ventures & Ravi Mistry, President of EPPICGLOBAL (www.eppicglobal.org) talked about how to take a biotech company from idea to launch, at www.bio2devicegroup.org event.  Here is some of the comments made by Shah and Mistry.
Entrepreneurs starting a biotech company must start with a disease target, said Shah.  First and foremost there should have a good understanding of the disease and at which stage in the disease progression is the biotech seeking to interfere.  Second, one should have a good understanding of the market opportunity and about existing treatments.  Entrepreneurs need to ask the hard question regarding "clinical meaningfulness"; and whether or not the possible treatment developed by the biotech will lead to significant enhancement in patient care.  Payers will not pay for little improvements, said Shah.  Companies need to identify gaps in the treatment, and find a niche market.  Patients need to be identified for who the prescribed treatments do not work well and that could be a niche market for entrepreneurs, said Shah.  Shah said that during his career, he found such niche markets through repurposing, taking old drugs and finding new indications.  He also cautioned about the importance of ensuring secure Intellectual Property to protect the proposed solution.  With currently available internet tools and database resources, that is not hard to do.  Even speed browsing on Google can give you a quick idea of who owns the IP and if there are ways to get around it, said Shah.  Biotechs based on developing Orphan drugs are a great opportunity for a new startup, because once approved, you cannot have competition for up to 7 years in the US, and up to 10 years in Europe.
In terms of drug development, one needs to also get clarity on development pathway to determine whether it will require 10 thousand patients or few hundred, since that can make a huge difference in the amount of financial capital that will be required to bring the product to market.  Companies need to identify how quickly one can progress to phase 2 and bring it to a meaningful endpoint.  Also it is important to get an understanding if the endpoint is subjective or objective.  A subjective endpoint will have significant placebo effect and will require much higher number of patients, said Shah.  In order to do successful fund raising, companies need to have approximate idea of time and costs of bringing the product opportunity to a meaningful endpoint.  Companies also need to have clarity on the various product development milestones and inflection points.  Finally, an experienced Team is extremely important to bring the idea to fruition.  However in this, two members of the team are particularly important; the CEO and the Medical Director.  Other members of the management team can be hired as consultants but these two team members of the team need to be identified early and brought on board and should be people one can trust and those who feel passionate about the technology and who buy into it.
A biotechnology company requires significant money for its operations, so it is important to make sure that the first time investors have deep pockets, very sane advice from Shah.  He told the budding entrepreneurs to be careful and make sure they have synergy with the investors.  "Some of the investors' money is not good, it will give you ulcers", warned Shah, since money can have many strings attached to its return on investment.  Referring to reimbursement, Shah emphasized that the payer is very important and entrepreneurs should do a quick survey of physicians and Key Opinion and Thought Leaders and get a clear idea about existing and current modes of treatment and who will be paying for the new product opportunity.
Mistry shared some statistics on activity in the life science space.  2013 has been a banner year for life science IPOs.  Out of a total of 82 total IPOs in 2013, 46 were in the life science industry.  Life science industry also enjoyed a substantial investment of dollars.  The increase was certainly more significant in biotechnology, while medical device industry actually saw fewer dollars invested.  Mistry talked about how to prepare for an M&A exit and provided some advice to entrepreneurs to keep diligent documentation with respect to company's IP.  He also commented that when it comes to negotiation, there is no "one size fits all" and best deals can be made if entrepreneurs remain can remain flexible throughout the process.
At the start of the talk Mistry put in a plug for EPPICGlobal and their upcoming annual conference, on March 29, 2014.  The conference has an exciting lineup of speakers and panels addressing neglected and rare diseases, point of care diagnostics, and innovations in clinical development of novel agents.  The talk ended with Shah sharing information on exciting speed pitch session, at the EPPIC conference, where entrepreneurs will have an opportunity to pitch their company to a panel of VCs and receive real-time feedback.
I would encourage my readers to attend the EPPICon 2014 conference, and avail of the opportunity to listen to various industry renowned speakers.  To register for the conference and/or register for the speed pitch, please go to www.eppicglobal.org.

Tags
Health Tech Forum (http://www.healthtechnologyforum.com/) recently hosted a panel to discuss challenges and opportunities in product development for older adults and marketing challenges in the disparate aging market.  The event was held at Hogan Lovells office in Menlo Park, CA.
Moderator Stephen Johnston, Co-Founder of Aging 2.0, began the session by sharing some eye opening statistics.  Try to guess the percentage of Americans who will be 50+ by 2017.  The answer is at the end of this article.  There were 6M Americans with 85+ years of age, in 2010.  By 2050, there will be 19M.  In 1950, the global median age of Americans was 29.  In 2050, the median age of American population will be 46.  Clearly, older adults represent a growing market; albeit, a disparate market with varying needs.  While some older adults may need help with daily activities like dressing, laundry and eating, others may need help with instrumental activities like housekeeping and managing finances.  While it is a growing market, there are many barriers to innovation in this segment.  First, entrepreneurs need to have empathy and understanding of the needs of the aging and must come up with designs that are appealing to them.  Marketing would be a unique challenge in this fragmented market, which has indirect gage keepers, and multiple decision makers, said Johnston.
Aging 2.0 is a global innovation platform aimed at addressing the needs of the aging market.  The objective is to connect, educate, and support innovators in aging and long term care.  Entrepreneurs in this space are seeking to address such diverse issues as senior living, travel, geriatric care management, remote caregiving, telehealth, new distribution channels, and address health specific issues such as dementia, incontinence, palliative care, and medicine management.
Dr, Leslie Kernisan, a practicing geriatrician and self described "cautious techno-optimist" and "enthusiastic caregiver educator", talked about the overarching need to improve healthcare.  Additionally, there are specific and changing needs of the aging population.  Some of them are "old old" and others are "young old", who may be in their 70s and may be very healthy and active.  Purpose of healthcare is to maintain wellbeing, maintain ability to participate in life activities, prevent daily health complications, prevent or keep the chronic disease from worsening, and avert catastrophic events, said Kernisan.
Richard Levinson, Founder and CEO of BrainAid, shared about BrainAid's PEAT device that provides cognitive assistance for independent living, by helping cue and schedule tasks, meetings, medicines etc.  Normally the brain helps in three critical functions, said Levinson; to assess, plan and execute.  With brain injury or impairment, sometimes it gets locked into execution mode and a person may keep reacting but lacks the ability to assess and plan in order to appropriately execute the function.  This makes them unable to manage daily activities.  Unlike other devices that may assist with scheduling etc., PEAT has inbuilt flexibility to re-plan and update the schedule data when changes occur.  Life is not static and taking the dynamic aspect of everyday living, the PEAT system schedules changes, adds activities, reschedules tasks and notes and accounts completed or skipped tasks.  BrainAid is also working on integrating the technology with other sensor based, wearable devices including Pebble Watch and Google Glass, said Levinson.
Iggy Fanlo, Co-Founder and CEO of MyLively, talked about their patented product, the lively hub with activity sensors that log a person's daily routine.  This comes with no annoying gadgets to wear and there are no intrusive video cameras.  The sleek design of the lively hub makes it seem less like a monitoring device and more like some cool new technology.  The tiny sensors can be kept in various places of significance.  For instance, a sensor on a pillbox can keep track of an individual taking the medication at appropriate time, another one can be attached to the fridge, and yet another one can be attached to the keychain to measure the time spent outside the home.  The easy to install Lively hub receives activity signals from each of the sensors to compare daily events with normal routines and healthy preferences.  Lively can share activity patterns through a secure computer or a tablet or through a smart phone.   Fanlo said, many people as they age, fiercely seek to remain independent but often miss social connections.   Lively comes with an additional feature called the LivelyGram.  Twice a month, Lively automatically compiles and publishes a personalized printed LivelyGram (through pictures and messages shared on computer or smartphone or social network site) and delivers this personalized printed document through the postal mail.  This is something that is perfect for non internet users; a population that may be even more lonely, and this may give them something to feel connected, something to hold in their hand, and something to talk about.
So what percentage of Americans will be 50+ by 2017?  A staggering 50% of us will be over the age of 50, in USA, in about 3 years.  Every single day, life expectancy increases by 5 hours.  Yes, every day!!
This was a great event that drew a huge participation from entrepreneurs, software developers, gerontologists, geriatricians, and others.  The panel generated many excellent questions and comments from the audience and participants continued the discussion after the event, in informal networking.

The OneMed forum conference was launched in January of 2008, when economy was showing all signs of progressing to new heights, with an objective to showcase innovation in medtech.  The conference aimed to bring together the companies and investors, during the large influx of healthcare investors and executives, during the JP Morgan Healthcare Conference, in San Franciso.  Fast forward to 2014 and we are perhaps just emerging from one of the worst recessions; a downturn that hit the medtech sector more than any other industry segment.
This year, the location of OneMed Forum was changed and the venue was moved further away from the JP Morgan Conference.  Since the weather in SF was gorgeous, it was not a problem; but if the venue continues to be further away in future, and in the event of cold and rainy weather, it can have an impact and lower the attendance at future OneMed events.  This year also OneMed event seemed to be sparsely attended, although that appearance might also be enhanced because the meeting rooms were spread out on two different floors and there wasn't a single spill out location for the participants to meet and network – another problem with the venue.
There was also a palpable difference between the JP Morgan conference and the OneMed Forum, this year, in terms of optimism.  While biotech and pharma sector is returning to pre-recession levels with a large number of IPOs and higher numbers of dollars raised, medical technology companies have yet to see significant investment dollars.  On talking with the participants, I heard a note of disappointment regarding low attendance from VCs and other investors, just like in the last few years.
However, despite slow pickup and staggering growth in the medtech sector, it is transforming and the companies are learning to operate more efficiently.  It is also recognized that healthcare is at a critical point and medical innovation will have to address some key challenges.  Various panels and speakers at the OneMed Forum, addressed the changing healthcare landscape and how the future of health and medicine will need to be shaped, in the coming years to address the key issues. 
Major Highlights
Personalized Medicine Panel discussed the promise offered by customized diagnosis and treatments, in lowering the cost and increasing effectiveness.  Panel sessions addressing the JOBS Act and the Affordable Care Act, explored the impact of the legislation on cost of care and access to care.  Companies and solutions that may be poised to offer effective healthcare solutions and may also present interesting investment opportunities were highlighted.  In somewhat grim medtech landscape, digital health is emerging as the hottest new trend, with much potential.  The Digital Health panel discussed the impact of Affordable Care Act in increasing information transparency and empowered consumers taking greater control of their health information.  The changing role of the patients/ consumers will require change in the healthcare delivery and transformation in the business model.
A panel addressing "reimbursement strategy after the affordable care act", discussed impact of medicare payment rules on medtech and hospital markets.  The panel also discussed trends in coverage and payment for newly emerging molecular diagnostic tests.  One key advice from the panel was that thinking upfront about the reimbursement strategy will be increasingly more important for companies with new, innovative products.  A panelist also suggested that during clinical trials, companies can also think about reimbursement and instead of doing only what may be required by the FDA, if they can also collect reimbursement data then they would come out ahead.  During innovation, the companies should relentlessly focus on disease management, and that would lead to them to appropriate and effective reimbursement strategy, advised the panel.
Financing and IPO issues were addressed in various panels.  One interesting panel on Crowdfunding discussed a handful of portals that are beginning to raise some capital for emerging growth companies.  One investor who was attending the panel, later told me, that it is too early to give an opinion on what kind of success this strategy would yield, but he had some grave concerns.    AdvaMed CEO's Unplugged Panel featured some of top leaders of the MedTech industry, who shared their insights on key challenges facing the industry.  Stuart Randle, CEO of GI Dynamics advised startups to focus on crucial healthcare issues including obesity.  He also advise companies to pursue capital intensive strategy, and at least initially sell products outside the US.  Scott Brooks, CEO of Regenesis Biomedical, advised startups to get good legal and regulatory counsel early on.  Patrick Daly, CEO of Cohera Medical was optimistic about the future of MedTech.  "IPOs are coming back, M&A is picking up, and dollars are rolling in, big companies have record levels of cash, and I feel positive", he said.
One of the most prolific financiers, Bill Hambrecht gave a keynote address.  Hambrecht has over 500 IPO's to his credit that include seed level funding in nascent industries.  Although I did not attend the keynote, I heard some highly positive comments from an attendee.  Steven Burrill, who has been at the helm of innovation in healthcare and shares and who regularly shares his insights through his annual reports, gave a second keynote.  Again, I missed the address but both keynotes were major highlights of the event.  Throughout the conference, over 800 emerging companies gave presentations.  Following the presentations, partnering and breakout sessions gave the opportunity for conference delegates to meet the CEO's of these companies.
Although it may seem hard to believe, it appears that now the MedTech sector has nowhere to go but up.  The industry has learned some hard lessons, the companies are lean, operating with greater efficiency, spending cash wisely, and instead of hawking next new technology, they are focused on key problems facing the healthcare industry, and on providing effective solutions.  If the healthcare providers are not eager to incorporate some of the solutions, then it will happen out of necessity.  It will become incumbent upon the healthcare industry to implement solutions offering greater ROI in terms of improved health and lower cost.  Healthcare providers will be looking for solutions that provide digital and point of care diagnosis and health monitoring and treatment options and solutions from personalized medicine and genomic health.  Let us stay tuned for some cool innovations from the MedTech sector in 2014.  Senior Analyst at Wells Fargo, Larry Biegelsen has also observed that not only acceleration in healthcare spending is expected in 2014 but there are number of other tailwinds including, "emerging technologies and emerging markets contributing more to growth and a more industry-friendly FDA, which should lead to faster approval times for medical devices".   
During the luncheon keynote, Cosgrove began by quoting Lenin, "there are decades when nothing happens, and then there are weeks when decades happen".  Clearly there is tremendous activity and major and disruptive overhaul happening in the healthcare sector.  To meet increasing demands proactively, Cleveland Clinic has made some significant changes in how they operate.  These include, one year contracts for employees, eliminating tenure tracks, implementing annual performance reviews, offering high deductible insurance policies, and greater transparency throughout the system, said Cosgrove.  Many other businesses are also moving towards some of these reforms.   In the new healthcare environment, retail clinics like Walmart and CVS will play a significant role.  Over 813 branded clinics and hospitals and other providers are partnering with these retail clinics, in anticipation of the shortage of physicians that will hit the system.  Cost pressures will also intensify as providers are increasingly pressured to move from the volume based system of providing care to value based system, linked with outcomes, said Cosgrove.  Cost pressures are coupled with pay cuts in education for physicians and other practitioners and there less money coming from VC funding sources.
Among the challenges, are hidden opportunities that can help overhaul the system to make healthcare better.  For instance VC funding for Health IT has gone up, M&A continues at rapid pace, and some of the focus on behavior changes is yielding good outcomes, said Cosgrove.  Genomics and behavior modification represents some of the largest unmet challenges and they account for 70% of premature deaths in the US.  At CC, with a relentless focus on behavior modification, employees collectively lost 430,000 pounds.  Similarly, genomics has opened up a huge opportunity in healthcare.  Approximately, 4300 single gene diseases have been so far been identified, and the cost of sequencing of full genome is dropping rapidly.  Other huge opportunities are with respect to patient health records and management of big data in healthcare.  CC has given 1.8 million patients access to their electronic health records.  Quoting "IBM's Watson Computer", Cosgrove observed that artificial intelligence is opening huge opportunities in healthcare.
All the disruptions in the healthcare should eventually enable society to "build a healthcare system that is humane, high quality, and sustainable", said Cosgrove.  But this transformation will not be painless.  It will require a great shift in mindset for physicians and also in how people view healthcare, in society at large.  Roles of care providers are changing rapidly.  Only about 10 years ago, hospitals used to be epicenters of care.  Now increasingly care is delivered outside the hospitals and we need to develop systems that support and scale out of hospitals care delivery, said Cosgrove.  A few hospitals will need to be very high tech and to offset costs, they will need to share and partner with other care providers.  Cosgrove gave the example of CC's high tech data center built at the cost of $170 million.  Cosgrove said, healthcare is the only industry that has not consolidated and it will need to consolidate in the coming years.
The only criticism Cosgrove offered with the implementation of affordable care was that it has not built in incentives for wellness.  Obesity is sharply rising in the US and it needs to be contained, in order to control costs, said Cosgrove.  Affordable care bill is not perfect and there will be unintended consequences, but they can be dealt with.  One of the shocking thing that Cosgrove opined upon was that US will one day have a single payer system, with basic healthcare provision for everyone, and optional choices in supplementary insurance on top of that.  This was an exciting keynote.  The whole bar in healthcare is being raised and Cleveland Clinic is clearly taking a leadership role in meeting the challenges head-on.