Archive for category Year-End Reviews
Every year, I write end of the year review. However, this year has been for me, a year of devastating loss, and it has been hard to write the review of 2016.  Well now into 2017, I have finally decided to write year-end review of 2016.  As we bid sad adieu, let me first say, thank you Mr. Obama, Mr. Biden and team for leaving an awesome legacy to serve as our guide going forward.
The deepest of my personal loss is that of my mother who left this world and went on to explore newer shores, on December 30, 2016.  My mother was my rock, my inspiration, my greatest champion and I miss her so very deeply.  Prior to that I also grieved deeply at the election loss of Hillary Clinton (you may contest my counting her as a personal loss and I accept if you mourn with me). I also lost my love, my jelly bean as I called her, my daughter Neesha who colored my life with many gorgeous hues from the time she was born.  She is gone to study at U Penn and I am proud of her accomplishments.  My son Neil continues to work at Cisco and is thankfully living closer to me. As I write this on the eve of historical impending change hanging in the air, I am however also grieving with many of my friends, the loss of an incredible team of talented, bright, compassionate, good hearted people at the helm of our country. Not just our nation but many in the world will miss Mr. Obama, Mrs. Obama, Mr. Biden and the entire team.  Adieu and good luck.
The year was indeed sprinkled with many beautiful events, situations, and deep ties that left indelible marks and created a tapestry of beautiful memories.  I spent beautiful 15 days with my mamma in India and just a week after my return, she peacefully passed away.  During my stay, my spunky, adventuresome mamma was in the best of spirits and loved our twice daily outings. Every morning I gave her oil head massage and a bath and then took her in the wheelchair for an hour in the neighborhood. Every afternoon, we went for a car ride and every evening I brought hers and her sister's favorite ice cream. I will treasure those wonderful memories.  Our nation will cherish the legacy of President Obama, now leaving White House with very high approval in the country and in the world.
Hillary Clinton nearly shattered the glass ceiling, and from the grief and determination is emerging a pantsuit nation of women warriors, committed to preserving her legacy and her memory with the power of action, in favor of respect, unity, and diversity.
In addition to several road trips and other vacations, I also had a wonderful theater filled vacation in Ashland.  My trip to Morocco http://bit.ly/1SXk80T, walking in the markets, sipping mint tea, riding the camel, and holding little goats will be one of the most memorable vacations.  Later in the year, after I visited mom, I enjoyed a vacation with my cousins and their children at Pondicherry and Trivendrum in Kerala, India.
Other bitter-sweet events of 2016 include thawing in US-Cuba relationship and Chicago Cubs overcoming their World Series curse.  In an effort to root out black market corruption and terrorism financed by black money, India took an unprecedented, bold step of demonetization, wiping out nearly 80% of its currency in circulation, giving the citizens only days to exchange the money in their possession. Indians and the world will closely watch its long term impact. Let's end on an uplifting note – the fact that women of color made history on election night in the US, as the highest number got elected from their respective states. Certainly, all signs point to the coming year being marked by optimism, activism, dynamism, liberalism, and humanism at the grass roots level.
Sharing a link to a nice little year-end gift from WordPress – a neat summary of pertinent stats (number o f views, best post day & more) about my blog and my posts for the year 2015!!
https://darshanavnadkarni.wordpress.com/2015/annual-report/
And here is link to my own year-end review with the theme for 2015 "Quest for a home" and crossing new frontiers
http://bit.ly/1PphmiW
It has been a fun journey.  I wish Happy New Year to all my friends and readers….

I wish all my readers and friends many blessings in the coming year.  
As we recap the year gone by, 2015 can be defined by "quest for home" and crossing new frontiers.  From the conflict in Syria, since 2011, 4.1M Syrian refugees have been rendered homeless and over a million have now crossed over into Europe, in quest for home and peace, even as Europe is struggling to deal with this influx.  

Over 8000 were killed and millions rendered homeless in 7.8 earthquake that struck Nepal.  Greece signed painful, humiliating agreement with Europe, to stay within the Eurozone home.  Ireland voted to legalize same sex marriages and then worldwide marriage equality was celebrated with landmark victories, allowing two people of same gender, to openly share their life and their home.
Death of Freddie Gray in police custody sparked protests and reignited the dialog, "do black lives matter", in their own homeland?  2015 is also marked as a year of conflicting ideologies that have taken far too many innocent lives.  The year began in January, with Charlie Hebdo attacks, in Paris and is ending with recent deadliest terror attacks in France.  Mililons on social media have stood in solidarity with France.  Terror organization ISIS is not just defined by an ideology, but also by its physical presence in an area it calls home.  With the reach extended through social media, it is also enticing young people to leave their homes and relocate to join the life of terror.   Finally, during hateful rhetoric that is fueling some election campaigns in the US, let us not forget that most of us are transplants in this country.  I would hope that the soil that gave me my home, bears fruits of peace and solidarity for all of us.

Personally and professionally, I too crossed new frontiers (with unprecedented activity and pickup of both my recruiting and training businesses) and also achieved some measure of success in my quest for a beautiful home, in the pricey Silicon Valley. 
With unemployme
nt at all time low and hiring continuing full blast till the end of the year, I am caught in a swirl of activity and have posted fewer blog entries this year, though I continue to do theater reviews and my blog is likely to reach 100,000 views this year and is currently followed by over 2500 people.  New job opportunities are always posted in JOBS category, on my blog at www.darshanavnadkarni.wordpress.com .  
Neil is happily working in IT at Cisco.  Neesha completed her Bachelors in Biology from UCSD and we had a lovely little party with many friends, whose warmth and generosity in coming down to San Diego to attend the event, touched us deeply.  Neesha went on a loooooong six month
internship in Guatemala and has just returned and is now working on her applications for the next stage of her academic career.  

Frail as she is, my mother has not lost her spunk.  It was wonderful to spend some time with my mother and my aunty.


I traveled a great deal this year, but mostly in the US, with at least 50% of travel on account of work.

Here are links to some of my previous year-end reviews.
2014 – theme: Confront reality and get things done – http://bit.ly/1xcaDjr
2013 – theme: Expanding perspectives & moving out of comfort zones – http://bit.ly/J7Z1ZN
2012 – http://bit.ly/VV2tpV
2011 – theme: Self-expression – http://bit.ly/1f7AfCK
The WordPress.com stats helper monkeys prepared a 2014 annual report for this blog.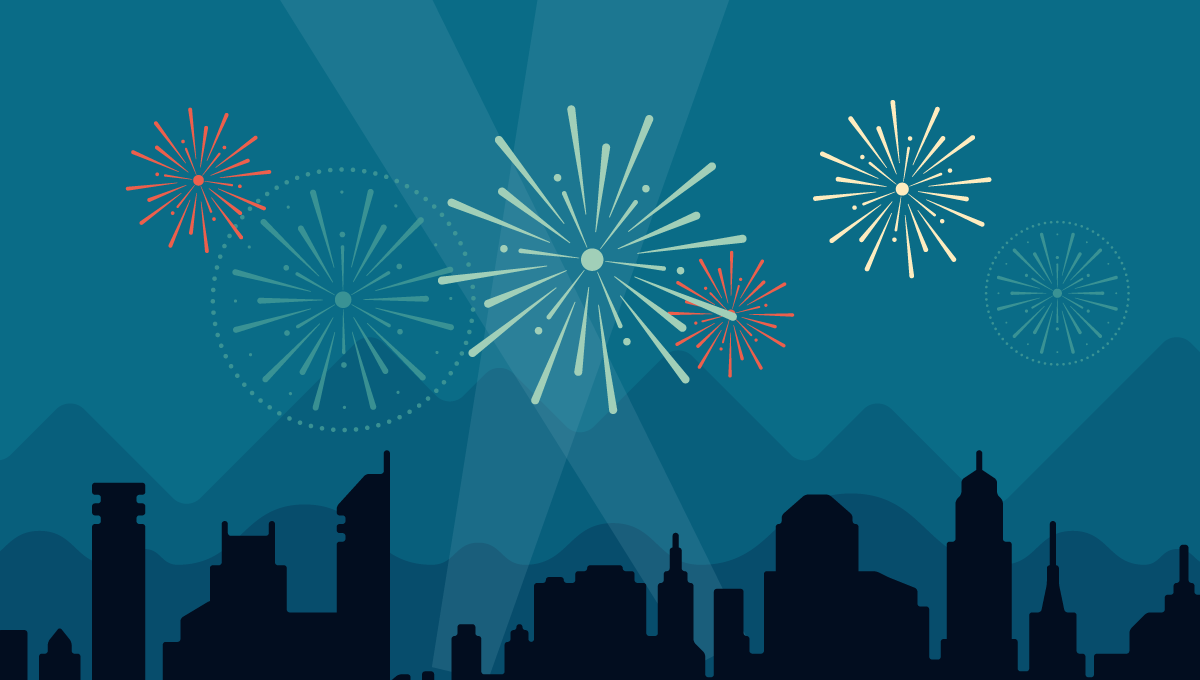 Here's an excerpt:
The concert hall at the Sydney Opera House holds 2,700 people. This blog was viewed about 19,000 times in 2014. If it were a concert at Sydney Opera House, it would take about 7 sold-out performances for that many people to see it.
Year 2014 is coming to a close.  As I see it, it has been a year to confront the reality and get things done.  Affordable Care Act became law in January, increasing the accessibility of healthcare, in the US.  TIME declared Ebola as the defining issue of the 20th century. It was no more in remote regions of Africa but in the capitals and it landed in the USA.  The reality is that we are living in a global world.  
And then President Obama reminded us that even though some of our neighbors entered the border illegally, they have made their home here, are working hard, supporting their families and they should have NOT amnesty, but an opportunity to make it right with the law, and live here temporarily, AND pay their share of the taxes, because people can't live in the shadows, in a global world of visibility and accountability.   Long overdue immigration reform will enable many people to come out of the shadows and add to the national treasury – a win-win – what's not to like?
The same applies to our gay neighbors.  They should not have to live in the shadows.  Majority of the states this year, legalized same sex marriages and US supreme court refused to hear appeals from states seeking to keep same sex marriage ban in place.  Many states also legalized marijuana.  But what about our veterans living in the shadows?  Department of Veterans Affairs got more resources (as house passed the bill, at the end of the year, averting shutdown), and it now has to get its act together and make it right with those who defend our freedom and values.
And what about skin color?  We are confronting the reality that more than 50 years after Dr. King laid out his vision for color-fair society, people are still being judged on the basis of the color of their skin and paying with their lives.  This does not just happen when young men turn 22 but prejudice hits in childhood  http://bit.ly/15EInJ4 and it splinters society.  We can heal and move ahead, but scars made by history, and distrust can only heal when there are no new wounds, when there is real dialog, when each side gets to even briefly experience the reality that the other lives with, and have compassion.  We are confronting the reality and lot of dialog is happening.  Much work remains to be done but the issue can't be ignored any longer.
And then the lowest of the low, terrorists and those plotting terror.  How do we deal with them?  Report on CIA's use of "enhanced interrogation techniques" in the post-9/11 era reveals that "CIA detainees were tortured".  When we lose sight of our values, when the boundaries between moral and immoral gets blurry, then we lose, regardless of what we were seeking to gain.  This is a true moment for national soul searching. (the fact some people may be only suspected of being terrorists is whole other story).
Globally, also we are confronting realities.  World's largest democracy, India, elected controversial Mr. Narendra Modi as Prime Minister.  Mr. Modi has reached out to leaders across the world and declared campaigns to clean up India.  My birthplace has so much to offer to the world and if it cleans up its act, under the helm of Mr. Modi, I couldn't be happier.  Our neighbors need to clean up their act too, even as they rightfully blame the US for its insatiable appetite for drugs.  Capture of "El Chapo" Guzman in Mexico was a HUGE victory that got overshadowed later by disappearance and ruthless murder of 43 Mexican college students.  "#YaMeCanse12"!  Abduction of 270 high school girls by Boko Haram in Nigeria #BringBackOurGirls and scores of Yazidi women bought, sold, raped, and murdered, underscores the need to define rape during conflict as a war crime and not a woman's issue.  By some estimates, more than 7 million (50% are children) are displaced by war in Syria (200,000 are killed) and 100,000+ Yazidis are displaced by ISIS.  Let us continue to keep theses issues in the spotlight.
The year is ending on a rather sad note of the children who lost their lives in #PeshawarSchoolAttack in Pakistan.  Here is my short poem in their memory – http://bit.ly/1wfp47D .  It was heart warming to see India support its neighbor in the hour of grief as #IndiawithPakistan was a popular hashtag on twitter. And also deeply heartwarming to see Pakistan echo the sentiments when #PakistanwithIndia and sepecially #PakistanwithIndiaNoToLakhviBail became trendy topics on twitter as overwhelmingly Pakistani people reacted negatively to their government's decision to give bail to Mumbai terror mastermind Lakhvi.  May the balanced sentiments always prevail over extremism, because the reality is that we live in a global world and terror can't be nurtured and targeted because sooner or later it would hit home.  Global world also demands secularism.
As a ray of light and hope, Malala Yousafzai, courageous young lady from Pakistan, spearheading girls' right to education and Kailash Satyarthi from india, a brave and dedicated activist for children's rights and against child labor, shared the Nobel Prize, sending strong messages that fight to honor children's rights will continue.
Personal
Hard as it is to confront the reality that one's parents may not be there forever, I was very happy to spend wonderful time with my mother and my aunty (her sister).  I tried to focus on giving them a break from their routines and enable them to have some fun, some unusual experiences.  Isn't it amazing that when a mother gives, she gives with her heart and soul, but when she receives from her children, she receives with a feeling of enormous debt and gratitude!  Both my children are focused on their careers;
Neil is working with Cisco in IT and Neesha is finishing college this coming year.  Both are my pride and joy :).  It has also been fun hosting my daughter's friend from UCSD, originally from Palestine, during the holidays, and alternately being "naughty" with the girls, and playing aunty-mom to two daughters :).
This year, I also visited Japan (we were hosted by many amazing friends and you can see all details in my travel blogs), an amazingly polite and most efficient culture, with world's most interesting toilets http://bit.ly/1sYL5qs.  This year I also started travel blogs and you can see my many blogs at www.darshanavnadkarni.wordpress.com.
And finally, here are links to some of the most amazing things that I blogged about, this year.
Best movie – "Last Days in Vietnam" http://bit.ly/1qFIL28
Best play – "Truce" http://bit.ly/1trGhEG and "Andhera Hone Tak" http://bit.ly/1Aij5Rz
Best book – "The Glass Castle" http://bit.ly/1fchcIo
Best biomedical technologies — so many exciting technologies in early to mid stages of development for — treatment of ALS http://bit.ly/1AP2Yd0, for technology for early detection of cervical cancer http://bit.ly/1jalqEz, technology that aims to deliver drugs via inhalation for AFib, point of care solution to minimize prescription filling errors http://bit.ly/1jdfmgr
Wishing my readers, family & friends, and my clients and colleagues, peace and joy in the year 2015.  Best wishes to my many friends in fantastic groups that I am routinely affiliated with (each of them enhance life for many, personally and/or professionally) http://www.bio2devicegroup.org, http://www.eppicglobal.org, http://www.citylights.org, http://www.thestage.org, http://www.theatreworks.org, http://www.naatak.org, http://www.enacte.org, http://www.iwings.org .

Previous years' turmoil continued in 2013 with debates around healthcare, privacy, race, gun control, weather and more, coming to a boiling point.  Everyone was persuaded to move out of their comfort zones, from Paula Dean (on race remarks) to those shocked by Sandy Hook shooting and Boston bombings (would gun control have an impact on curbing mass violent acts) to Obamacare (so many mishaps and jury is still out in terms of long term impact) to Pope St. Francis of Assisi (if Pope is sounding more like Jesus and embracing humanity, how are those entrenched in the church's doctrine and dogma to make sense with any of it) to archaic "stand your ground" laws.  World events also compelled national leaders to expand their perspectives and confront moral issues around Syria (as the world sits by helplessly, a country of 21M has created 2M refugees and 120,000+ have died), China (flush with economic power, flexing its muscle), enormous legacy and impact of Nelson Mandela (lesson to insist on justice and then follow it with compassion and forgiveness).  And Mr. Obama has communicated that US delegation for upcoming Winter Olympics in Russia will include America's openly gay athletes.  If storms and typhoons are any indication of winds of change, they were blowing stronger than ever, towards the year's end.  Nearly 4000 people lost their lives and 4.4M people were displaced by super typhoon Haiyan, in Philippines.  In the US, tornados, thunder storms, black ice, freezing rain, and power outages, briefly turned the concern over from global warming to global freezing.  Winds of change are felt by many, as the job market has gotten stronger, housing market has markedly improved, stock market has rallied, hiring has continued to pick up pace and unemployment has fallen to 7%.  Yeaaaaaa!!!!
As the year draws to a close, as a recruiter (focused on life science, biotech, and medical device companies that were lagging behind in the recovery), the pace of hiring is making me very busy and quite happy.  Please see my opportunities in JOBS category of my blog www.darshanavnadkarni.wordpress.com and send resume to wd_darshana at hot mail dot com.  The year was anything but uneventful, for me.  I saw nearly two dozen plays (check out my reviews in the Play category), countless movies, read many books, attended book clubs, attended many conferences and talks (many of which I have written about on my blog), and attended many wonderful Gujarati music events (on which I have written in Gujarati). As a certified blogger, as member of the "press", with my complementary tickets to live theater, conferences, and other events, it has been a great pleasure to spread the love and introduce many friends to the joys of quality entertainment and other events and I have interacted or have gotten mentioned by actors, directors, authors, and got mentioned in ads.  It's been a fun ride.
Both of us, my daughter, Neesha and I traveled.  Neesha completed the last semester of this year, in a study abroad program, at Glasgow, Scotland.  California girl absolutely loved Scotland, despite the weather!  She also traveled to London and met the huge Kothari clan and many cousins (my mom's side of the family), and traveled to Ireland (also loved it) and greatly enjoyed learning Scottish dancing.  Neil is busy and IT is his life, so he says.  My mom is doing well and I am grateful to the angels watching over her.  I took absolutely delightful Mediterranean cruise and visited gorgeous islands of Greece (Athens, Mytilini, Mykonos, Heraklion) and mystical Turkey (Istanbul and Kusadasi).  And then I went on yet another fantastic tour and visited amazing China!  While the Mediterranean cruise tickled the senses, the trip to China, at the year's end, expanded the senses.  (Do check out my travel writeups on my blog, – a new category that I started this year).
Wish you a wonderful holiday season at the year's end, and an absolutely fabulous journey and many blessings in 2014.
Darshana

In Turkey, 2013
Neesha was in Scoland and D in Forbidden City, Beijing, China

The WordPress.com stats helper monkeys prepared a 2012 annual report for this blog.
Here's an excerpt:
4,329 films were submitted to the 2012 Cannes Film Festival. This blog had 14,000 views in 2012. If each view were a film, this blog would power 3 Film Festivals
For me, a big theme this year has been water.  Hurricane Sandy once again reminded us of the destructive power of water. Ang Lee's Life of Pi, (http://bit.ly/XizQZL) a challenging water movie, depicting life sustained in and by water, was a treat for the senses at every level.  And to borrow a water metaphor, if our eminent leaders (in the so called free world), do not quickly resolve the fiscal cliff, then there is a chance we will all fall of the cliff, and drown in high taxes.  I loved reunion with my college buddies, near the ocean in Orlando, and yearly visit with my mother, in India, despite the monsoons.
For me, the highlight of the year was visiting the floating village in Cambodia, on the shores of Lake Tonle Sap (http://bit.ly/TPGLE2), near Siem Riep. The visit generated many conflicting emotions.  Gawking at the people, as they went about their daily lives, seemed voyeuristic and clearly an invasion of their privacy. While the abject poverty of the people living on the water and living off of whatever the water provides, was heart-wrenching, it seemed strange to buy junk food from mothers at highly inflated prices and donate it to their kids.  Neesha (my sweet child and my loveliest travel companion) and I were glad to visit an orphanage where children were happy and smiling, and make donation there.   Visit to Khmer Rouge's Killing Fields (seeing rows upon rows of skulls neatly lined up) and Toul Sleng Genocide Museum with cells, interrogation paraphernalia etc., was a gut wrenching, soul searching, thought provoking, tear streaked, heart rending experience. Why do people do horrible things to people; brother to sister; child to mother? Out of about 7M population at the time, Cambodia lost close to 4M people; due to war, rebellion, man-made famine, genocide, and politicide, including over 2M in mass murder by Khmer Rouge. Every family perhaps had someone who was killed and someone who was responsible in some way, for the killings.
And speaking of the horrors, people in Syria have been suffering at the hands of the brutal dictator, for too long, now. By now, almost 50K are presumed killed and close to 30K, reported missing, and over a million Syrians are displaced, as the world watches, helplessly.  It was a year of loss as well as a small victory in the UN, for the people of Palestine.  Many Israeli and Palestinian people are rooting for peace in the region and we hope these voices will prevail.  Jeremy Lin and Ganganam style dance were overnight sensations as twitter went abuzz with them.  Big Bird, Bunch of malarcky, and Binders full of women were the big buzz words of fiercely fought, US 2012 elections.  UK was a grand host and young Olympians, including Gabby Douglas, Katie-Ledecky, Missy Franklin and many other amazing athletes made the games, memorable and interesting.  As we get ready to celebrate X'mas, the Sandy Hook gun violence makes me and my children, infinitely sad.  In loving memory of the slained, precious children, I am sharing two of my poems, http://bit.ly/QZOh2a & http://bit.ly/TlaQN2 .  Taliban were not able to silence or separate the brave young girl #Malala from her books, by shooting at her.   #DelhiVictim #Nirbhaya after being brutally gang raped & sodomized and after loosing all of her intestines, is fiercely fighting to survive and here is my poem honoring her fierce spirit http://bit.ly/WyY4zf .
Life continues to offer me many blessings, with my children being the hugest, best blessings. My mother is becoming increasingly frail, but every night she ends my call with "Best of Luck", – her way of bestowing blessings on her daughter, living in a foreign land.  I love my work, both recruitment for medical device and biotech companies http://bit.ly/VT2TNP  and training in diversity and inclusion http://bit.ly/W33tZ2, both here in the US, and in India. My blog www.darshanavnadkarni.wordpress.com , is increasingly being read, worldwide :).  The stats indicate, 18,991 total views, with 1040 people following my blog.  My reviews e.g.   http://bit.ly/MWhMPl  helped Shady Shakespeare Theater Company win a spot on the @greatnonprofits 2012 Top-Rated List!  So life's been fun, exciting, sometimes sad, and always full of blessings.
Wishing you health and happiness, peace and prosperity in 2013.
The WordPress.com stats helper monkeys prepared a 2011 annual report for this blog.
Here's an excerpt:
A New York City subway train holds 1,200 people. This blog was viewed about 5,100 times in 2011. If it were a NYC subway train, it would take about 4 trips to carry that many people.
Dear Friends and Readers:
Wishing you and your loved ones, many blessings in 2012.
2011 has been an unforgettable year.  The year began with the story of one individual, the attempted assassination of Gabby Giffords.  The year ended touching each one of us in personal and significant ways and we were not silent.  We expressed our hopes, desires, and frustration through many mediums.  In March, the earthquake off the coast of Japan, caused a tsunami so powerful and the nuclear crisis so devastating that in the end 15,842 people died, 5,890 were injured, 3,485 were missing, and over 125,000 buildings were damaged or destroyed, some of which are now showing up of the coast of Hawaii.
Later one man in Tunisia, seeing no future and no power to make changes, set himself on fire and began a revolution with a clamor to reclaim control for democracy and change in the Middle East.  It has now touched millions of people – with unprecedented self-expression, using technology as the medium.  Country after country in Europe indicated financial trouble, sending shock waves to the stock markets.  The Occupy Wall Street protests rocked the Western world as millions came pouring out, upset over the lop-sided scale where 90% end up with the raw end of the deal, even as the rich are getting richer, with the gap between the rich and the poor at its highest level, in last 30 years.
And finally, even as many rejoiced over the deaths of tyrants like Osama Bin Laden and Kim Jong Il, entire world mourned the death of Steve Jobs.  Living through 2011 was like living through many lifetimes.  Much happened and much remains uncertain – how will history judge the protests in the Middle East and OWS protests?  Will the nascent democracies in the Middle East sustain and grow in a secular fashion; how will things shape up in Syria and Iraq in the days to come; when will we get to pre-economic collapse level of unemployment; will anyone fund budding entrepreneurs or they will become a dying breed; will India's anti-corruption movement begun by Anna Hazare, sustain; will stock market show some level of stability?  2011 leaves us with many questions and wide open future of possibilities!
Personally, much happened in my life in 2011 and some of the personal things I have shared with my friends.  To share here, the highlight of my year was a beautiful trip to Spain, with my daughter, who makes a wonderful travel companion.  I loved Cordoba's beautiful Mezquita, where the original Islamic area is well preserved and blended beautifully with the later built cathedral, to create the most wonderful piece of architecture.   The Islamic area represents the simple Moorish majestic architecture reflecting the equality among all men and God was more accessible and stands in sharp contract to beautiful and ostentatious enormous catholic chapel, where God is at a distance instilling fear and guilt.  In Toledo, we saw the amazing metal workers pouring over little details of swords, knives, and other metal souvenirs and in Valencia, we did the touristy stuff.  Absolute highlight was the visit to Alhambra in Granada, where Moorish king Boabdil was driven out of his palace, among the last Islamic holdouts, by King Ferdinand and Queen Isabella and as he left weeping, his mother is said to have remarked, that he was weeping like a woman for what he could not defend as a man! Barcelona is fun, fun, fun!  Alternating between choosing among 459 flavors of ice creams and enjoying Gaudi's creations (La Casa Mia, Park Guell) was a lot of fun and seeing beautiful geometric forms, at Gaudi's La Sagrada Familia, was simply amazing.  Also amazing was 135,000 square meter of  Palacio Real de Madrid where tourists are allowed to see 50 of its 2800 rooms, each with unique and absolutely stupendous décor.  It was an unforgettable trip.
Finally this year, in tune with the year's theme of self-expression, I also started my blog and already have posted almost 100 entries.  It has been fun writing book reviews and movie reviews, my amateurish poems (including the one on my recently fractured toe), and share information on biomedical news and of course share job postings which (fingers crossed) are showing an uptik.  My life is full with book clubs, friends, theater, parties, jet-ski trips, hikes, girls' nights, karaoke nights and more.  Stay tuned and I will continue to share through my blog.
At times hopeful, and often stressful, 2011 was not a boring year or a silent year!  Hope you all enjoyed the ride in 2011 and wish you the best in 2012.
Darshana