Archive for category Big Data -Cloud -IoT-Software -Mobile -Entrepreneurship
JPM 2018 and concurrent events just ended with what may be one of its biggest draws.  As many as 10,000 people from life science industry and its related sectors are likely to have descended upon the city, during last four days.  In addition to JPM event itself, everything health was under review and up for discussion at various conferences including at EBD Group & Demy Colten's #BiotechShowcase #DigitalMedicine #BTS18 and #WuXiGlobalForum2018 . Networking and deal making continued late in the nights at various receptions held across the city. Receptions by legal firms like #WilsonSonsini #MoFoLLP #ReedSmithLLP attracted some of the biggest crowds.
Overall the tone for 2018, seemed highly optimistic.  BiotechShowcase held a media roundup and echoes of optimism were heard from almost all panelists @barbara_ryan12 @TriangleInsight @CarolineYLChen @adamfeuerstein @statnews @SFBIZronleuty @BrittanyMeiling @endpts @juliet_preston @medcitynews @ldtimmerman .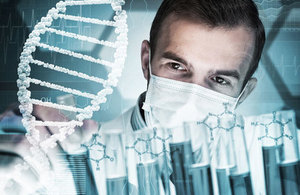 There is a general agreement that the pace of #innovation in biotech greatly accelerated in 2017 and is likely to continue. According to Luke Timmeerman, "sheer velocity of news in healthtech innovation is fascinating". Transformative therapies across huge and diverse range of diseases are increasingly focusing on cures and going beyond the short term treatment focus. The surge of innovation has been led by focus on oncology although concern was also raised in one of the panels that we still continue to get stymied and realize how friggin smart the disease of cancer is and if we will truly crack the code on cancer in the immediate upcoming years. All signs are however, that next year we may see critical data from some clinical trials in immuno-oncology space that can cause market spikes.
Here are some areas of concern raised in some of the panels. In 2017, a slight dip was observed in the areas of orphan and rare diseases. Also there seemed to be a general consensus that we need smart policies that incentivize new anti microbial drugs and other treatments for infectious diseases. Due to increasing resistance of antibiotics, there is an ongoing and real fear for some of the infectious diseases to turn into pandemics. These are areas that bold entrepreneurs may focus on. Also medical devices continues to remain somewhat underfunded. Discussions around accelerating healthcare costs and drug pricing issues creeped over into many panels. Entrepreneurs with disruptive pricing innovation in product development as well as healthcare can easily have a tremendous leverage. It can't be overstressed that finding effective pricing solutions holds key to continued and sustainable growth in healthcare sector.
Discussion in one of the panels focused for a few minutes around large investments in life sciences and if that indicated a healthtech bubble that may be due for a crash.  Indeed, some experts observed that pace of 2017 is unlikely to continue and there may well be a slight dip in 2018. But overall the consensus seemed to be, that a steep and deep pipeline of innovation in R&D is likely to prevent a crash, and the venture funding blizzard is likely to continue. Overall, the feeling among investors and healthcare experts was that among the industry, there is a strong focus on science and people are pursuing innovation with discipline that will ensure unprecedented mechanisms and novel medicines. All this activity is taking healthcare to a new level of cures and sustainability and stability from temporary treatment focus. Exciting indeed to be living in this era of amazing healthcare innovation.

Biotech Showcase taking place concurrently with the J P Morgan event in San Francisco in January 2018, is an investor and networking conference.  Many partnerships and collaborations will be forged with over over 7000 one on one meetings, with opportunities for eager innovators to seek out enthusiastic investors.  Besides one on one meetings, general sessions will focus on a number of disease areas that are significantly expected to impact the healthcare arena.  More blogs to follow and will highlight focus on new treatment modalities.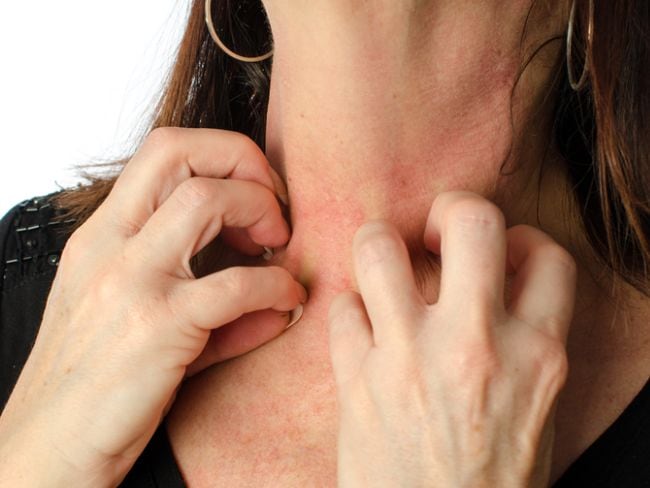 A panel led by Jennifer Goldstein from Silicon Valley Bank will focus on body's largest organ that is often misunderstood and frequently underrated, the skin. Panelists Alan Dunton from Purdue Pharma, David Giljohann from Exicure, Jennifer Good from Trevi Therapeutics, Shelley Harman from Aegle and Mark Wilson from MatriSys will discuss early signs and symptoms on the skin that often signal infectious and internal diseases.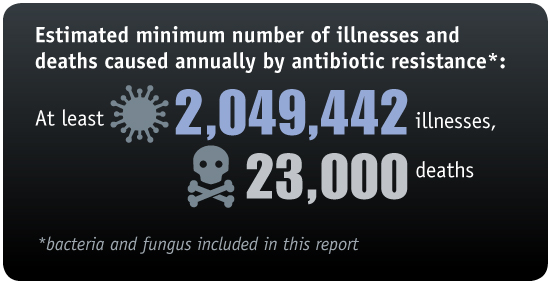 Antimicrobial resistance or (AMR) is increasingly a prominent public health concern and has been highlighted by both WHO and CDC. Since the discovery of first antibiotic penicillin in 1928, more than 100 compounds have been created but no new class has been found. In panel moderated by Bibhash Mukhopadhyay at New Enterprise Associates, leading anti-microbial drug development experts, Alan Carr of Needham, Julia Gregory from Contrafect, Kenneth Hillan from Achaogen, Gregory Mario from Taxis Pharma, John Rex from F2G, and Chris Stevens from Arsanis will discuss the tailwinds and headwinds in this space that is getting a fresh second look from both experts and investors.
Current epidemic of metabolic syndrome will be the focus in a panel moderated by Philip Kenner from ClearView with panelists Deborah Dunsire from DTuit, Tomas Landh from Novo Nordisk, Harith Rajagopalan from Fractyl Labs, and Wendye Robbins from Blade Therapeutics. Having any one of the risk factors like high blood pressure, high blood sugar, obesity, high cholesterol, or high triglycerides can greatly increase health risk.  However having a cluster of these conditions together indicate metabolic syndrome and vastly increase health risk. Metabolic syndrome is on the rise, reaching epidemic proportions according to some health experts.
While JPM conference is by invitation only event, registration is open for Biotech Showcase at conferences@ebdgroup.com or at https://ebdgroup.knect365.com/biotech-showcase/agenda/1
With shrinking pool of serious early stage life science investors and stringent capital requirements, the path for medtech companies has become greatly challenging.  As is the case every year, Wilson Sonsini Goodrich & Rosati 2017 Medical Device Conference provided a forum for addressing challenges faced by new medtech companies as well as opportunities presented by current trends.


Various speakers and panels addressed these issues from diverse angles and perspectives.  Following a welcome address by Casey McGlynn, an early morning panel moderated by Donna Petkanics addressed new models for medtech investing.  Panelists Andrew ElBardissi (Deerfield Capital), Eric Milledge (Endeavor Vision SA), Leighton Read (Brandon Capital Partners), and Valeska Schroeder (KCK Group)  discussed how the investors are adapting their financing strategies and business models in response to the newer challenges that medical device companies face.  Milledge opined that it is now crucial for medtech companies to get some regulatory approval before seeking to raise money. Even CE mark could help, said Milledge. ElBardissi offered that if the company is US based and focused on US commercialization strategy then EU approval does not help. He advised that medtech companies "keep the head down and focus on US approval UNLESS there is capital efficient advantage of focusing on EU". Schroeder said their fund was "geographically agnostic" but they believed that for an early stage medtech company it is important that they not "simply throw capital without a plan".  but there are values you can get out which may not be revenue based but you can get close to your customer base etc… not go in every country but choosing a small no. of country to go through. Read observed that a company seeking to create larger returns must go after larger markets.
With the current challenges medtech world has become more global as companies and investors are finding win-win solutions through newer models of partnering by going across continents and countries. Geographically, Pacific Rim has emerged as hot collaboration frontier. A panel moderated by Elton Satusky with CEOs Yue-Teh Jang (Medeon Biodesign), Kewen Jin (Serica Partners, Trevor Moody (M. H. Carnegie & Company), and Norman Weldon (Partisan Management Group), who completed such collaborations, financings and mergers with companies and investors in Asia discussed how these transactions may be structured.  Another panel moderated by Jack Moorman (US-Japan MedTech Frontiers – USJMF), with panelists Kenichi Hata (Terumo Corporation), Masazumi Ishii (AZCA Inc.), Yuichiro Morimoto (Enplas Corporation), and Richard Packer (Asahi Kasei Corporation) discussed collaborations between Japan and Silicon Valley.  Japan has emerged as a major partner in medtech OUS financing and growth strategy.  
Increasingly there is a pressure on medtech industry that is unlike most other industries, to show value. Many organizations have now come up with ways to define and measure value creation. Among them, AdvaMed has developed a new framework to assess the value of medical technologies and diagnostics in a broad, patient-centric approach. A panel moderated by Donald May (AdvaMed) with panelists Maneesh Arora (Exact Sciences Corp), Jeff Farkas (Medtronic), and Jo Carol Hiatt (Kaiser Permanente) addressed how companies may leverage value creation to make internal business decisions to allow for more efficient use of capital and to drive discussions with potential investors as well as to keep track of milestones during the commercialization process.
AdvaMed model focuses on following drivers of value creation, 1) clinical outcomes, effectiveness and utility measures 2) non clinical patient impact including impact on caregivers, families, ease of product use, ease of care, financial impact etc. 3) new drivers around value based purchasing, care delivery costs, reduction in readmissions etc. from provider perspectives, and 4) broader public impact on population and communities in terms of whether or not the technology reduces overall cost to the system, helps identify diseases, helps employers reduce absenteeism and so on. May said the model begins with the patient and goes on to incorporate multiple stakeholders and values for all may not always be aligned or the time frames may differ. As an industry, "we need to think of appropriate levels and types of evidence as we think of new value based models of integrated care", said May. Speakers discussed the need to move away from one number and focus on broad picture with many factors that include clinical as well as economic value, in order to get better outcomes while reducing costs.
As is the case, WSGR medtech conference provides an excellent forum for investors, startups, and professionals in the industry to come together in a spirit of learning and collaboration. And compared to previous years, it seemed to be even more well attended with hallways abuzz with discussions on partnering. As always, the conference ended with short presentations from select few startups and the announcement of the $25,000 grand prize and Medtech Innovator Award.  But the best was reserved for the last. More networking happened and deals were done as attendees mingled with good food at the reception and as the best wines were uncorked and venture capitalists served as sommeliers and poured wine for the attendees.
Current discussions on repeal of Obamacare has brought much focus on issues of health and wellness in America and has energized the underserved communities.  The 6th Annual Health Technology Forum Innovation Conference taking place at Stanford University on May 1 and 2, 2017 will explore health and wellness through panels and speakers, with a central focus on technology and on implementation of key health policies.

What kind of technology innovations may effectively address the unmet needs of the underserved and underrepresented markets?  Can next generation technology solutions provide better access and improve care outcomes? These and other issues will be discussed in outstanding panels. The Innovation Showcase will offer an exclusive networking opportunity to startups and investment community to develop strategic partnerships. The high visibility demo space in the expo corridor will allow startups an opportunity to highlight their offerings.
Every year, health technology forum conference offers phenomenal opportunity to bay area health strategists, providers, venture capitalists, startups, and professionals to come together with a mission to do "common good" through better health.  Please register for the conference at www.healthtechnologyforum.com .
One of the latest most talked about buzzwords in cancer treatment is "immunotherapy" where body's immune system is used to wage a war against the cancer cells. Cancer cells divide rapidly than ordinary cells and manage to evade the immune system. The focus of a range of immunotherapies is to put body's immune system on high alert so it can easily locate and destroy cancer cells.
This year, EPPICon (annual flagship conference at eppicglobal at www.eppicon.org) will focus on Immunotherapy, Bioinformatics, and Devices. Another recent buzzword, "bioinformatics" focuses on harnessing technological advances for management and analysis of data, for cancer immunology and immunotherapy.  The hope is that more reliable and comprehensive picture can emerge of tumor genomics landscape and that can point a way towards more effective personalized medicine.
Immunotherapy often involves delivery of a cocktail of immune drugs to awaken the body's immune system and put it in a "ready" mode to get rid of the cancer cells. Implantable devices can be used to provide regular dosages of medication for several days or everyday for a few weeks and can be used to make localized delivery.  This convergence of technologies makes it an interesting time for treatment of cancer and other diseases.  
EPPICon, EPPIC's all day conference will be held on Saturday, March, 25th at Crowne Plaza, Burlingame, CA and has a fabulous lineup of keynotes, speakers, and panels.
Morning keynote, Ira Mellman is VP of Cancer Immunology at Genentech and has an illustrious career in solving most profound health problems with strong research, grounded in science.  He spent 20 years at Yale University School of Medicine, prior to joining Genentech in 2007.  After the keynote, the conference program will continue with excellent speakers and panels with a special speed pitch session thrown in, where startups looking for funding will have an opportunity to pitch to a panel of investors and receive critical feedback, in real time. At the end of the day, 2017 "EPPIC Eleven" awards will be given out to chosen startups, from around the globe.
To register for the conference, please go to www.eppicon.org .
A panel moderated by Jim Hesling, at Wilson Sonsini Medical Device Conference, with Eric Bell from Spring Rock Ventures, Mir Imran from Incube Ventures, and Gwen Watanabe from Teleflex, discussed the role of IP due diligence in corporate finance.  The panel offered great advice and insights for medtech startups.
From the buy side perspective, InCube Ventures invests in mid to late stage companies and focuses specifically on disruptive innovations that change patients outcomes, said Imran.  While their focus area may be in white space of IP, depending on the technology, Incube does thorough investigation of IP, said Imran.  Also early on they assess if it is incremental innovation of existing solution or a truly disruptive concept.
Also from buy perspective, Watanabe said, during the acquisition process, they like to see entire application, talk with the team and then do complete due diligence on the patent portfolio.  Watanabe said when buying "we also deconstruct claims for validity".  She added, "we don't stop at patents, IP also includes grants, know hows, and any other secrets".  Teleflex also uses software tools to map out the IP area and it operates in 160 countries. They have an external counsel going through the FTO and they pay specific attention to any potential for patent infringement.  Eric Bell from Springrock Ventures, said, they use external counsel to do thorough assessment and clearly consider issued patents versus filed patents, because when issued it provides contextual validity.
Speaking from the sell side perspective, Imran offered lot of great advice to the entrepreneurs. Imran is a serial entrepreneur with several successful companies, and advised that entrepreneur hire a litigator to review their patent portfolio to point out holes and weaknesses as well as areas of strength.  A litigator can have a vastly different perspective than a prosecutor, said Imran.  Both Bell and Imran also suggested that entrepreneurs continue to focus on the IP as the technology moves forward.  Many founders focus strongly on IP earlier and specially when fundraising but then put it on the back burner.  However, as direction changes occur, they become lax on IP and it may not allow for product to be fully covered and it can impact subsequent fundraising.  Also the patent landscape is too crowded and freedom to operate is very important, said Imran.

Panelists asserted that while ongoing IP commitment is extremely important, they agreed that IP alone does not create value.  Real value is created from total context including patient outcomes, regulatory approvals, reimbursement etc.  Some young CEOs do a press release when a patent is filed or approved and Imran advised, they not do it and Watanabe chimed in that they do it when they get FDA approval.  "One thing I do is to step back and think about how I would get around my own patents and then file more patents, so I think like a competitor", said Imran, himself a holder of hundreds of patents.  Imran said, while patent filings are very expensive and companies can't do it frivolously, he also suggested that companies file patents in other countries with substantial markets like India and China.  Founder should formalize the process internally in the company so that employees are keeping good lab notebooks and everything is documented to be able to defend obviousness claim, said Imran.  
PS – Please check out exciting jobs offering opportunities to work with disruptive technologies in JOBS category on this blog & please send leads or resume at wd_darshana at hot mail dot com.
A breakout panel at recent Wilson Sonsini Medical Device Conference, with Scott Murano from Wilson Sonsini, Fred Toney from Lean Launchpad, Kevin Wasserstein from Neurotechnology Innovations Translator, and Ryan McGuinness from Triple Ring Tech, discussed new emerging models of innovation for medical technologies.  The panelists shared the methods they use to identify important new innovations, and how they assist in rapidly building product prototypes and help complete first-in-man cases in a cost effective manner.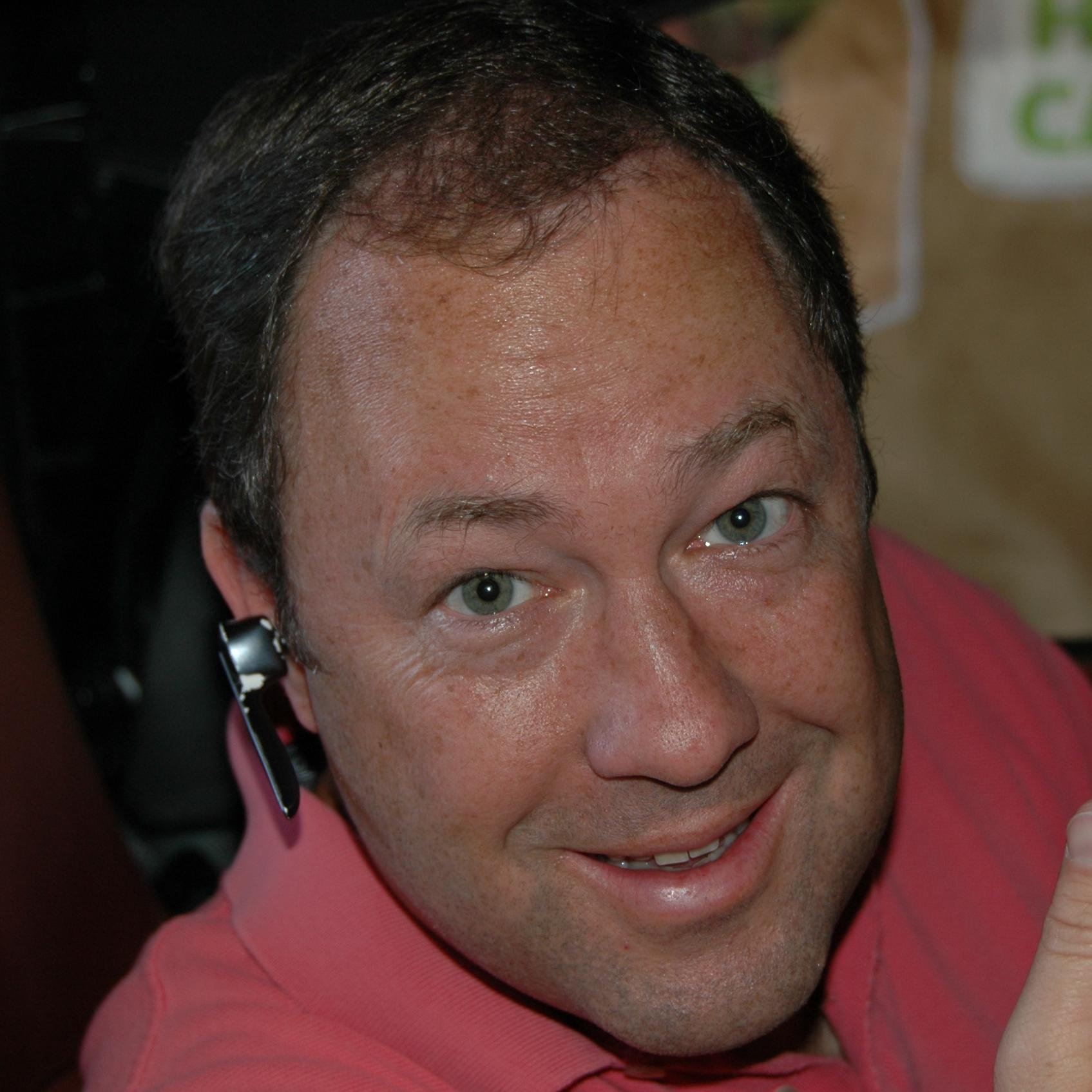 Toney, at Lean Launchpad (that was started by Steve Blank), said they cast a wide net and take several contenders through a stringent vetting process and make a final selection to invest in 6-10 companies, with fundable milestones, and clear clinical evidence.  These companies are fostered from early stage and provided guidance, teaching, and tools to understand customers in a deep way.  

At Triple Ring, the driver is to create opportunities for serendipitous events and help create a robust ecosystem and build upon the opportunities that come through the network, said McGuinness.  This model thrives best in Silicon Valley, with an existing thriving ecosystem, though they are trying to export the model to other parts of the country.  The companies are vetted through the expertise of Triple Ring staff in their specific domains.  Triple Ring invests in a small subset of companies that are incubated there but it is not a requirement of participating in the incubator.  More importantly, TRT supports interesting projects or companies with its world class R&D capability.  The focus at TRT is to move quickly to add value and reach the inflection points/ funding milestones.  When data indicates non viability of the idea, "we move quickly and kill easily and cheaply, adding value to the fail fast side of the coin", said McGuinness.  
Neurotechnology Innovations Translator, that has come out of Ohio State, is not a VC firm but assists medtech companies by providing comprehensive clinic development resources, management and leadership expertise and helping raise investment capital.  In vetting process, Wasserstein said they look for the size of the clinical need the technology seeks to address and the market opportunity it represents.  Starting with some objective criteria, they overlay that with how the company can truly make an impact and how well it would thrive with the ecosystem they can  provide, said Wasserstein.  The Translator has access to excellent advisors, animal lab and engineers on bench for rapid testing, and onsite rapid prototyping facility to move projects forward quickly.
The panel agreed that medtech investing is not dead but companies need to stay focused on solving a problem and have the tenacity, persistence and creativity and look for out of the box resources to help them move forward.
 PS – Please check out exciting jobs offering opportunities to work with disruptive technologies in JOBS category on this blog & please send leads or resume at wd_darshana at hot mail dot com.
2016 Wilson Sonsini Medical Device Conference took place in San Francisco.  While the tone of the conference was upbeat, there was also an acknowledgement of the challenges that medtech companies continue to face.  New and innovative models are emerging to help navigate medtech companies through the challenging landscape.
Considerable discussion focused around monetary challenges.  The conference started with a spotlight on venture capital with two new funds investing in early stage medical technology companies.  Given the shrinking pool of investors interested in medtech companies, it was uplifting to hear from Sante Ventures and Apple Tree Partners about their focus on early stage medtech companies.
Breakout sessions focused on a range of topics that would help them steer a startup through building it and taking it from concept to commercialization, in a cost effective manner.  A panel discussed emerging new methods of innovation to help the company through early prototypes and early first-in-man cases speedily.  Obtaining reimbursement in the changing healthcare system is one of the most significant challenges and a panel addressed the issue of the reimbursement puzzle and ways to accelerate the adoption of new but unreimbursed medical devices.  One panel focused on ways of creating win-win transactions with corporate investors, whereas another focused on new corporate deal models.   
New methods of innovation increasingly include partnerships and collaborations with players outside the US.  With growing interest from Japan in investing in US medtech companies, Japan has emerged as an important partners.  A panel of experts discussed ways in which Japan and Silicon Valley startups are collaborating to finance and develop advanced medical technologies.  Panels also discussed topics like Asian funding strategies and Israeli medtech revolution.  
There were also discussions around more specific technologies and topics.  Topics like off-label promotion and hiring and compensating CEOs were also discussed.  A panel of CEOs with success in launching new products and building sales organizations, discussed evolving commercialization strategies required for product adoption.  One panel focused specifically on the future of innovation in the area of percutaneous valve products that has recently revolutionized the heart valve market.  Another panel discussed IPOs and corporate buyouts and in yet another panel the focus was on role of IP due diligence in corporate finance.
Before the corks came off the wine bottles, with venture capitalists serving as sommeliers, the semi finalists chosen for MedTech Innovator award were spotlighted.  From 430 companies that presented their pitch to a panel of judges (a 30% increase from 2015), 20 semi finalists were selected to present a one minute pitch in a video.  The audience heard their pitch in a 20 minute video.  From these, four were selected to present longer pitchs and answer questions posed by a panel of judges.  The audience then voted to select one of these four and the winner received a $25,000 award.   By then it was time to uncork the wine and get better acquainted with those who poured the wine and who might pour much needed cash into medtech startups.
I will post a few different blogs on some of the panels, over the next few days.  So stay tuned.  Below are some highlights from venture capital spotlight discussion that started the morning.
Venture Capital Spotlight
The Conference opened with a spotlight on venture capital, in a panel moderated by David Cassak in conversation with Joe Cunningham from Sante Ventures and David McIntyre from Apple Tree Partners in discussion with David Cassak.  Sante Ventures and Apple Tree Partners are two new funds that are actively investing in early stage medtech.
Sante Ventures go in typically at Series A round and are generally first institutional investor, said Cunningham.  David McIntyre said that he does not find two areas appealing, digital health and diagnostics, more so because he does not have deep background in investing in digital health; but things are moving in that direction and they have looked at some wearables.  Cunningham also said, "We have done more medtech than IT, and when we look at digital health, we look for profound changes".

Emphasizing the importance of cost cutting in healthcare, Cunningham said, "if you go out on the street and ask people about the brand of hip or knee replacement they favor, they couldn't tell you; in healthcare it is not so much about the brand, but the cost".
PS – Please check out exciting jobs offering opportunities to work with disruptive technologies in JOBS category on this blog & please send leads or resume at wd_darshana at hot mail dot com.