Darshana V. Nadkarni, Ph.D.
Playwright Karen Zacaria's "Native Gardens", currently playing at The Center for Performing Arts in Mountain View, explores ageism, racism, sexism, classism, republicanism, democratism and more  in the context of an unintended property line conflict among neighbors.
Tania (Marlene Martinez) and Pablo Del Valle (Michael Evans Lopez) are young, up and coming Latino couple, each with their own past that colors their perceptions. Pablo is from Chile and grew up with a silver spoon in his mouth. He is angling for a partnership at a law firm and is slightly paranoid of how he will be accepted, given his Latino background. Tania is very pregnant, is nearing the completion of her Ph.D. in anthropology, and grew up in much poorer circumstances in New Mexico. She is idealistic, new agee, strongly pro-environment, and into native plants. Tania and Pablo own a property adjoining Virginia (Amy Resnick) and Frank Butley (Jackson Davis). Virginia and Frank are older couple with a prize-worthy English garden and are Republicans.
Well intentioned neighbors' attempts for friendship soon melt away as an unintended property dispute arises. Given that garden is important to both couples, albeit in different ways, "Native Gardens" is a comedy rooted in tulipanin (common allergen toxic to some animals, found in tulips) laced barbs, and tannic acid (residing in acorns and leaves of oak trees that helps guard it from fungi and insects) colored retorts.
Zacarias is a compassionate writer and she treats both couples with a measure of empathy, compassion and understanding. Yet, what is fascinating is how gradually and in a measured way and yet how quickly and not so subtly, the conflict escalates and breaks down relations, as both couples dig deep into their personal treasure trove of isms and even political affiliations, to assume bad intentions of others and find new insults.
Director Amy Gonzalez has done a fabulous job, with the script in showing how easy it is, despite all the wisdom and maturity, for people to get polarized, to buy into the divisive rhetoric in the air that may reflect their own latent biases, prejudices and distrust of one another. Special kudos for incredible staging to Sara Sparks and Amy Smith Goodman.
In the current climate of deepening rifts and many symbols of "us versus them" (border wall, trade barrier, cages, guns, armed guards in schools, red wave, blue wave and more), the play uses yet another powerful symbol of a fence.  If this play is to serve as a microcosm of what is going on in the country, then such physical articulations not only define our distinctions but when combined with divisive rhetoric and incitement of fear, they serve as call to action, to fiercely protect our zones, perimeters, boundaries and borders. However in the play, as if bringing a perfect measure of hope, it highlights how sometimes humanity springs in the most unlikeliest of circumstances, during those times when we need one another. And in those times when we seek help and when we offer help, in times of unity, our gardens bloom.

This is a not-to-miss play of this theater season. For tickets, go to www.theatreworks.org .
The story of Mahabharat has been repeated among Indians, over and over in various ways, even via TV series. Why would you bring it on stage, and why say it again, and how could you say it better or do greater justice to one of the two major Sanskrit epics of ancient India, also known as the longest epic poem ever written? Therein lies the brilliance of Sujit Saraf who adapted it for the stage for NAATAK and is currently playing at Cubberley Theater in Palo Alto.
The Mahabharat, believed to be written by Vyasa, is a narrative of the Kurukshetra war, a deadly war among cousins, sparked by greed and fueled by lies, cheating, deceit, turncoats, and perhaps misplaced assumptions of right and wrong, good and evil. With Mahabharat being recited several times in history, with details and stories added or deleted and with the epic employing "story within a story structure" known as framelets, it is a mind-bogglingly complex story to tell, described by Hermann Oldenberg as a "horrible chaos".
It is to great credit that NAATAK's team, with director Saraf, producer Soumya Agastya, music director Nachiketa Yakkundi, choreographers, sets team and many volunteers and a huge cast of performers managed to bring this story on stage; not just to tell but in the form of the musical, with awesome dances and music, focusing on key dialogues and stories and with recreating the most impactful stories befitting the grandeur of the time, without overdoing any of it.
Sticking to the core of the epic, NAATAK's Mahabharat traces the story of Kaurava and Pandava from Brahma, the Hindu God of creation and through their earliest ancestors known to us
(Yayati, Dushyant, Shakuntala, Ganga, Shantanu, Nishad, Chitraghandha, Veechitravirya,  Dhritrashtra, Pandu, Kunti, Gandhari and more) and brings us to the center of their conflict. When Shantanu was seeking to marry Satyavati (whose father Nishad had misgivings since her sons would not inherit the throne) Shantanu's first born son, Bhishma made a strongest vow known to humankind, to never have children, never marry and never inherit the throne. But his step mother Satyvati's two sons Chitrangadha and Vichitravirya died leaving behind no issues. Satyvati then asked her illegitimate son Vyasa to father children with Vichitravirya's widows, in order to get heirs for the throne. Thus were born blind, Dhritrashtra and weak and sickly, Pandu. Vyasa also fathered a son with a maid servant, Vidur. Dhritrashtra with his wife Gandhari, fathered 100 sons who came to be known as Kauravas. Pandu, with Kunti and Madri fathered 5 sons, who came to be known as Pandavas.  
In the greed and evil plots of the Kauravas, under the helm of the eldest brothers Duryodhan and Dushasan, and in their maternal uncle Shakuni's evil machinations and in the gambling addiction of the righteous and truthful but incurable gambling addict, elder Pandava brother, Yudhishthir lies the seeds of the epic war in Bharat, which ended in Kali Yug.

NAATAK's Mahabharat takes us through all the main plots and sub plots, major twists and turns
(Guru Dron asking Eklavya to cut his thumb and give it as Guru Dakshina so that no one can contest his disciple Arjun; Kaurava's plot to kill the cousins after hosting them in a palace of flammable materials and how they managed to survive; Draupadi's wedding to the most able warrior; Kunti asking all brothers to share whatever they had brought and thus Draupadi came to be shared between the 5 Pandava brothers; Pandava's loss of everything in gambling and Yudhishsthir putting his wife on the line and losing her; Kaurava's attempt to disrobe and humiliate her and Krishna coming to her rescue; Pandava's 13 years of vanvas; Kaurava's adamant refusal to give them the smallest piece of land; 
and the war that was as inevitable as it was extensive and drew in all the surrounding kingdoms.
Arjuna had a moment of remorse and refuses to fight his brothers on the other side and received updesh in the form of Geeta, from his charioteer, Krishna.
The bloodiest war of the time soon descended into dishonourable tactics on both sides
(where Arjuna's young son is sent into a Chakravyuh though he only knew his way in and not out; Bhisma is mortally wounded when Pandavas use his principle to not pick up weapons against a woman and send in Shikhandi who is half woman, half man — all this and more).
Bhima the strongest of the five Pandavas killed all 100 Kaurava brothers that evoked heart-rending cries of soulful mourning, followed by a curse, from Gandhari, the grief-stricken mother.

Mahabharat is overwhelmingly a story of men with women existing on the periphery; (consider the fact that among 100 Kaurava sons, there is no mention of a daughter) in tracing the entire ancestry, daughters are rarely mentioned. But it is women who experience and display raw emotions other than anger. It is Gandhari whose soulful tears at the loss of all her sons pierce one's heart; it is Draupadi who suffers the humiliation in open court of men when her husband loses her in gambling; and it is Kunti who dutifully gives up her life in the palace to follow her husband to live in the forest.
In Mahabharat, NAATAK takes the audience through this spellbinding journey.  With excellent staging, sound and awesome performance, it transports the audience to another era and retains the spell to the very end. In fact, the dialog at the end is most amazingly brilliant, distilling the essence of this epic event, a dark time brought by flawed humans and a tale of cruelty and sadness, thwarted ambition and greed, amidst small acts of courage and kindness. I loved the fact that this gripping tale is not told yet again from a traditional, routine, religious perspective but from the perspective of a historical event, values of the time, moral subtlety and ambiguity and human flaws. This incredible performance by NAATAK above all speaks to incredible and undisputed brilliance of Sujit Saraf.
I haven't seen but I have heard that during the airing of the TV series, some people were inspired to perform pujas and garland the TV before airing of each episode. NAATAK's performance will likely inspire the audience to find entertainment and perhaps engage in quiet reflection about values, principles, and moral code of ethics.  This is a not-to-miss show of this theater season in the bay area. It retains the original flavor with Hindi dialogues but English supertitles are projected on the screen above. Tickets can be obtained at www.naatak.org .
PS: Thank you Kyle for Pictures by kyleadlerphotography
Posted in Musings on August 31, 2018
World lost two leaders this month, in world's two greatest democracies, India and the USA, and were fondly remembered in many tributes. RIP #JohnMcCain & RIP #AtalBihariVajpaiee . Regardless of the party and ideology, these conservative career politicians remind us that democracy rests on the shoulders of men and women who dedicate their lives for making a case for their principles and then accepting the verdict that comes from people and serving with grace, regardless of the outcome. These men sought to unite the people under their leadership, served with integrity, and chose to be guided by their conscience and tried to build bridges, when they could. Some highlights from the lives of these two men – specifically their centrist moves — something that is inevitable in a democracy and something we need an ardent reminder of, in these polarizing times.
Atal Bihari Vajpaiee: Under ABV, BJP moderated its extreme conservative Hindu nationalism. India conducted 5 nuclear tests during his time in office but Vajpaiee simultaneously softened hard stance towards Pakistan, inaugurated Delhi-Lahore bus service and in fact traveled to Lahore by bus and made a push for full scale diplomatic peace process. Unfortunately Pakistan's incursion into India's borders, into LOC (line of control), led to bloody Kargil war during his time. Pakistan was forced to withdraw, after suffering heavy losses. ABV took oath for the office of Prime Minister of India 3 times and served thrice in that capacity for varying lengths. Indian airlines flight was hijacked when he was PM. But the biggest political disaster hit his government in 2001 when there was destruction of Babri Mosque & VHP wanted to lay foundation for a temple at the site. Thousands gathered but it ended peacefully. In 2002 however, when Hindu pilgrims were killed in a train returning from protests in Ayodhya, the resulting anti-Muslim sentiments led to intense violence and deaths of thousands of Muslims and destruction of their homes and property, in the state of Gujarat.  In his last years in the parliament, ABV made last efforts to achieve peace with Pakistan, he also visited China and China-India relations improved greatly. ABV's government introduced many domestic and economic and infrastructural reforms to encourage foreign investments, reduce governmental waste and encourage R&D and privatization of government owned corporations and introduced efforts to improve quality of education. ABV was recipient of Bharat Ratna, India's highest award for exceptional service.
John McCain: Although generally a conservative, McCain disagreed with his party, when guided by his conscience to do so. Most recent example was when he voted against the repeal of #Obamacare. He was a member of bipartisan "Gang of 14". McCain made campaign finance reform one of his signature concerns that eventually led to passing of the McCain–Feingold Act. McCain also chaired the Senate Commerce Committee and opposed pork barrel spending. McCain lost his party's nomination for president once to George W. Bush and once he lost his bid for the highest office to Barack Obama. McCain invited both his previous opponents Bush and Obama to give eulogies at his funeral. That is a mark of a man who does not hold grudges and seeks to build bridges. When McCain served in the Vietnam war, he endured fractures and almost drowned and was then captured by the enemy in 1967. He was held by the enemy forces for over 5 years. When his father became commander of US forces, the enemy offered to release him but McCain refused saying "I will accept neither parole nor special favors from the enemy". As a prisoner, he endured severe solitary confinement, had dysentery, was repeatedly tortured, severely beaten (once on a schedule of every 2 hours), and planned to commit suicide when he reached his breaking point. McCain survived, became a vocal opponent of extreme torture, and later joined politics. McCain married his first wife Carol, adopted her two children and had a daughter. But after his return from Vietnam, both had changed, he had extra marital affairs for which he took full responsibility and later he and his wife amicably divorced and he married his second wife Cindy in 1981. Cindy and John had three children and later adopted a girl from Bangladesh and named her Bridget. McCain was recipient of several awards. McCain's many contributions and his often choosing to be guided by his conscience rather than by party and politics were mentioned and remembered today by his many friends, as he was laid to rest.
Please see some of my current opportunities below. All opportunities are for local candidates with valid work visa and most require deep industry experience. Contract opportunities are posted at the bottom. If you have an interest then please send an email (resume as an attachment) at wd_darshana at hot mail dot com.  Please bookmark and keep checking here for updates on new opportunities.
Director of Assay Development – Palo Alto, CA
There is an exciting opportunity for Director of Assay Development in a VC backed startup based in Palo Alto, CA. Company is developing unique diagnostic platform to quantify salivary biomarkers for variety of diseases & physiological conditions. Candidate will work closely with electrical engineers to transform an oligonucleotide-based assay from optical measurements to electrical measurements on company's proprietary platform & will play a key role in development of a high throughput assay for clinical R&D studies.
Qualifications: Experience in Molecular Biology, Biochemistry or related field w/ method development focus; data analysis & management skills; knowledge of oligonucleotide-based assay & application on biosensor based Field-Effect Transistor (Bio-FET) for developing in-vitro diagnostic device; Expertise in assay devt & validation methods, in design & prosecution of in vitro bio-recognition -based assays, and 3-5 years of hands-on exp in biomarker quantification using a variety of biophysical techniques.  Aptamer-related experience is advantageous.
Responsibilities: Manage team of lab researchers; Assist with data prep for analysis & reporting; Maintain lab equipment functionality; Track inventory, lab records, good lab practice (GLP) and safety; & Troubleshoot; Adapt assays to multiple platforms & optimize biosensing measurements; Validate biochemical assays & biomarker quantification; Develop & set-up biochemical & in vitro assay for high throughput platforms; Train team members; Provide technical information, experimental assay design & data analysis to team members.
Senior Scientist of Assay Application – Palo Alto, CA
There is an exciting opportunity for Senior Scientist of Assay Application, in a VC backed startup based in Palo Alto, CA. Company is developing unique diagnostic platform to quantify salivary biomarkers for variety of diseases & physiological conditions.
Qualifications: Experience in Molecular Biology, Biochemistry or related field w/ method development focus; data analysis skills; experience in protein and nucleic acid work using binding assays molecular interaction analysis (e.g. ELISA, SPR, FRET), protein microarray and surface chemistry. Aptamer-related experience is advantageous.  
Responsibilities: Assist w/ data preparation for analysis & reporting; Manage lab – inventory, records, equipment functions &  safety; Troubleshoot bench work; Assay Development, design & analysis; Work multidisciplinary team to design, develop & optimize assays & devices (optical and electrical); Adapt assays to multiple platforms & optimize biosensing measurements.; Validate biochemical assays for biomarker quantification; Facilitate technical communications between engineer and assay development teams.
Mechanical Engineer – Santa Cruz, CA
Company focusing on an array of brain computer interface devices to address a range of neurological problems has an opening for Mechanical engineer.
Head of Manufacturing Engineering – San Jose, CA
There is an exciting opportunity for Head of Manufacturing Engineering in San Jose, CA.  This is an exciting opportunity with high potential.
Responsibilities include,  implementing pilot manufacturing line, develop components & assembly manufacturing processes including materials science and selection, develop processes for injection molding, conventional & novel polymers, micro-product molding, converting &  sealing plastic films, micro-tablet compression, clean room processing & large molecule processing.
Required: BS in Engineering plus 12+ years of mechanical engineering experience in medical device industry. Any of the following, highly desired: Experience in consumer product medical device, pharmaceutical (transdermal and solid dosage), and combination product design, manufacturing process development, manufacturing equipment design and development, pharmaceutical and sterile device packaging development, 3-D metal and plastic product design, tooling design and fabrication, injection mold design and fabrication, CNC and g-code programming, production engineering management, maintenance management, manufacturing management, and project management and experience in new product launches through heritage product manufacturing.
Software Engineer – Santa Cruz, CA
Company focusing on an array of brain computer interface devices to address a range of neurological problems has an opening for SW engineer.  Embedded microprocessor experience and windows app experience is required. Highly preferred, design/coding experience for embedded systems with wearable/motor-driven devices.
CFO – San Jose, CA
There is an exciting opportunity for CFO for a company, in San Jose – CA. Found by a veteran leader the company focuses on disruptive drug delivery platform technology. 15+ years M&A and licensing deals experience in bio/pharma industry is required.
Director of Program/ Project Management – Santa Cruz, CA
There is an exciting opportunity for Director of Program/ Project Management for a company located in Santa Cruz – CA. This company is found by a veteran leader and focuses on an array of brain computer interface devices to address a range of neurological problems. Candidate is required to have 4+ years of medical device program or project management experience in electromechanical systems area.
Head of Regulatory – San Jose, CA
There is an exciting opportunity for Head of Regulatory for a company, in San Jose – CA. Candidate must have 15+ years experience in bio/pharma industry. Experience working with biologics and taking a drug to market in the US and EU is essential.
Design QA Scientist –  Pleasanton, CA.
Responsibilities: Support DQA Principal Scientists and Project teams; Review & approve documentation consistent with design control regulations; technical verification, risk; Assist DQA project team to assess completion of milestone deliverables; Assist in the review and development of high SOPs; Support audits/inspections; Other duties as requested.
Requirements: Bachelor's degree in Chemistry, Biochemistry, Molecular Biology or related scientific discipline, or equivalent combination of education and work-related experience.
Preferred: Job-related Professional License(s) or Certification(s) and 5 Years Development, Manufacturing and/or Quality Assurance experience under established quality regulations.
Clinical Research Associate II – California 
Responsibilities include, participate in design, planning, implementation and overall direction of clinical research projects; ensure compliance with the overall scientific study objectives;  work with international investigators and key customers as well; Travel to field sites to monitor studies; Receive general instructions; plans and prepare studies; Review study protocols, report manuscripts; Contribute technical & clinical operations expertise for these documents; Work with Data Management & Biostatistics staff on the design of documents and processes for the collection of study data from participating sites; Collect & maintain legal and regulatory documentation, as applicable; Assume responsibility for training & coordinating certification of study site personnel; Ensure accurate and complete study management/data collection and transfer to data management; Ensure site compliance with regulations and study protocol; Monitor the sites and provide technical assistance, as necessary; Assist, prepare and manages study timelines; Manage material logistics for the studies; Conduct reference material testing in-house. Organize investigator meetings, as necessary; Participate in Project Team Meetings; Keep informed of trends and developments in clinical research; Know &  effectively use the broad concepts of a particular field or speicalization to resolve problems of limited scope and complexity; Analyze alternative approaches to solve problems or devleop new perspectives & existing solutions. Bachelors degree in a scientific discipline or related field, or equivalent combination of education and work experience is required. Certificate of completion of sections 1 through 6 is required. Minimum 2-6 years of relevant clinical research experience and knowledge of regulations and guidelines is required.
Clerk – San Jose/ Santa Clara, CA
There is an opportunity for a Clerk in a biomed company, located in San Jose/ Santa Clara, CA area.
Responsibilities: Follow standard operating procedures to enter orders for high complexity clinical lab tests; Be responsible for efficient and accurate entry of customer and patient demographic data, clinical information, test request information and physician information; Review, understanding, and executing customer-specific requirements for order entry; Create service requests in CRM system to document issues and work closely with client service team to resolve and escalate incomplete or unclear order issues; Check work of others to ensure order entry quality; Troubleshoot problems & assist employees with process questions; Fax requests to customers to resolve unclear orders; Run queue reports to ensure daily tasks are completed; Assist account set up administration; Act as training resource for department employees; execute process improvement recommendations; Retrieve forms from lab; Escalate issues to appropriate internal resources; Interact with Finance team to provide patient billing information in a secure manner.
Skills: 2+ years experience working in the clinical laboratory, medical, order management, or related field; Experience using Customer Relationship Management (CRM) Software (e.g. NetSuite, Salesforce.com), laboratory information systems. Microsoft Office Suite a plus. Must be able to follow laboratory procedures and must adhere to the laboratory quality control policies; Ability to identify & act on issues within an order that may impact customer satisfaction & test turnaround time; Must be able to type 45 words per minute with excellent accuracy; Must be able to lift up to 35 lbs.
Regards, Darshana
4088980000

CONTRACT OPPORTUNITIES 
RMD Biospecimen Scientist – Pleasanton, CA — 6 mo. contract
The BioSpecimen Management (BSM) Scientist position will facilitate the daily operations associated with providing the best-in-class simple biological solutions to customers. Biospecimen solutions include acquisition, characterization, and management of biological materials, and build of select panels fit for purpose for RMD research. Responsibilities include deliver simple, efficient solutions, facilitate receipt of shipments of human biological samples, verify sample integrity and data accuracy, process (centrifuge, aliquot, and pool) samples, consolidate inventory, retrieve and distribute samples, maintain inventory of supplies and ships supplies and facilitate routine activities in the build of custom panels, in close communication with team members. Also includes, responsibility for the accuracy, quality, and timeliness of all assigned projects, tasks and related activities,  accontablity for electronic records management, use of validated systems, and keep supervisor informed of project status.  Requires, Associate degree or certification in Biological Science or related field, or equivalent combination of education & experience, experience handling biological samples, understanding of good laboratory, data and documentation practices, and experience with basic computer application.
Scientist 1 – Pleasanton, CA: 6+ Months Contract
This opportunity is with NGS workflow controls for the RSS assay development team that identifies and tests cutting edge reagents, technologies or protocols that are supporting the development of products in Oncology, Genetics, Infectious Disease and Automation/Sample Preparation. Areas of interest include short and long read sequencing technologies, low input and difficult sample preparation methods and creating integrated workflows. Candidates must be able to work in a collaborative, exciting, and fast-paced team environment.
Responsibilities: Operate & maintain equipment, interact with LIMS databases, complete projects in a timely fashion, research & development, and give presentations at weekly meetings. Additional responsibilities: Operation of different genomics analysis technologies such as next-gen sequencing, microarrays, real time PCR and ancillary equipment for quality control and validation; Develop, validate & apply methods for various genomics methods mainly focused on sequencing; Process include nucleic acid isolation and quantification, PCR amplification, library preparation, plate normalizations and Work with senior personnel, perform early development activity to create new workflows that are robust, cost-effective and time efficient; Collaborate with R&D to transfer new assays and methods to automation platforms; Work closely with IT group and instrument vendors to develop and implement automated workflows; Accurately and consistently record experimental methods, materials & results in electronic laboratory notebooks; Analyze data, evaluates results, form conclusions, and determine future experiments; Present findings or comprehensive project status reviews at internal/external seminars/meetings; Apply advanced technical writing & graphical skills to produce reports & documents; Prepare summaries, reports, presentations, manuscripts, etc.; Present early development work including scientific background information & project updates at internal staff meetings and at cross-functional team meetings; Determine all chemicals, reagents & supplies needed for a project; develop a strong knowledge of all related third-party vendors and their technologies and products; Establish and maintain productive relationship with personnel in development; orient & trains new Research Technicians & peers.
Requirements:  Strong Molecular Biology background or Biochemistry or Immunology background with strong knowledge of Molecular Biology;  Experience performing next-generation sequencing methods (Exome, whole genome, RNA sequencing) a plus; Bachelor of Science with a minimum of 2 years of lab experience.
Rangmunch screened the film, "The Journey To Her Smile" at ICC, Milpitas, CA by playwright, producer and director, Suchita Phule. This film was screened in Jakarta's famous festival, the International Film Festival for Women, and was most recently screened at Cannes Film Festival, to great accolades.
The film focuses on girls' and women's abuse in India. Young middle class couple, Revati and Aditya Deshmukh (Girija Oak and Aastad Kale), with their 5 year old daughter, Anaya were living a picture perfect life, before calamity struck. Mother, Revati Deshmukh (Girija Oak) says, "our little world was filled with small joys". After eight years of marriage, spark was not only alive but was constantly lit between the young couple, and little Anaya was the center of their life.
But Revati's world falls apart one day. Unable to express her deep anguish and feelings of guilt, Revati is hovering on the edge of a psychological disorder. As a husband and father, protector of the family and Revati's soulmate, Aditya feels helpless.  Aditya tries his best to help get Revati's and his family's life back on track. Meanwhile Revati's own struggle on this path is — The Journey To Her Smile.
India has recently gained notoriety as one of the most dangerous places for women and girls. It bears repeating that little girls are often victims of horrendous and lewd behavior from men. And sometimes little girls are victims of rape by old men, as indicated by recent case of #ChennaiHorror where a young girl was raped for several months by 22 men, some as old as 60. But while the world reverberates in shock at such news, sometimes victim gets some needed help, but we rarely pay attention to family members who have a difficult journey of their own to mend their broken hearts, to pick up the pieces, to move on, to proclaim their own smiles back, and thus their control over their lives back.  Sometimes, a victim herself may be able to move on, but a family member, often a mother, may sink deeper into the anguish.
Suchita Phule has done absolutely fabulous job in what began as a short film and ended up as a full length feature film, in depicting the far reaching impact of abuse that goes beyond the victim who is directly targeted by the perpetrators. Girija Oak plays her role, part bubbly joyous young wife and mother, and part her melancholy woman role, with great aplomb. Flecked with sadness and steel, desperation and determination, she makes her difficult journey to claim her smile back, because in the end, "no one else can do it for you, you have to stand up for yourself and move on".  Kudos to Rungmunch (www.rungmunch.org) Theater with a Cause and organizers Smita Karhade and Madhav Karhade for organizing this fabulous screening and for supporting quality live theater and film events in the bay area; because story-telling has a power to change the world.
Also sharing link to my little poem here http://bit.ly/WyY4zf
"We hold these truths to be self-evident, that all men are created equal, that they are endowed by their Creator with certain unalienable Rights, that among these are Life, Liberty and the pursuit of Happiness". These awe-inspiring words are among the first words in the Declaration of Independence, in the United States Constitution.  From time to time, people violate established laws that are grounded in these basic truths we accepted to hold and abide by. But it is WHEN the United States Government looks at its own people and sees the enemy, precisely when it is hardest to defend our bedrock principles and democratic values, it is then that the most courageous among us stand up and lead the way.
In "Hold These Truths," playwright Jeanne Sakata brings to the forefront, the story of Gordon Hirabayashi (Joel de la Fuente), a young Japanese-American man, who stood up as a one man army to defend the bedrock principles of American democracy, against our very own government's onslaught on them, after the Pearl Harbor attack, during World War II. When he noticed that amidst unfounded fear and hate towards the Japanese, instead of defending American citizens under attack, the Government issued an executive order demanding mass incarceration of all people of Japanese heritage on the West Coast, he challenged the ruling.
After taking an impromptu decision to violate the curfew, Hirabayashi turned himself in and declared his intention to violate the exclusion order, challenging the very constitutionality of government actions. His challenge to the system caused many headaches for the system and was followed with years of court battles and even some soul searching moments on behalf of the vehement defenders of the constitution like ACLU and other organizations. Directed by Lisa Rothe, this is a masterpiece that has come on stage at theatreworks, at this juncture in history, when we most need these lessons in courage. Joel de la Fuente is absolutely awesome, in this solo performance.  Tickets are available at www.theatreworks.org for this not-to-miss performance of this theater season.
Some additional information: In 2012, Hirabayashi was awarded Presidential Medal of Freedom by Mr. Obama.  Other citizens had also defied the order. Among them was Fred Korematsu who had also challenged the executive order for eviction and internment. Justice John Roberts finally gave unequivocal opinion in 2018, repudiating former government action against him and noted in his opinion, "Korematsu was gravely wronged". The irony is that the same Supreme Court upheld Trump's travel ban on mostly Muslim-majority countries. Hirabayashi ruling regarding his disobedience of the curfew also continues to serve as legal precedent.  This performance couldn't be better timed. Many Americans are concerned that currently America is not living up to its ideals and in separating parents seeking asylum from their children, and in instituting travel ban of mostly Muslim countries, American government is violating the spirit of some of the most potent and consequential words noted in the constitution, indeed in American history, about self evident truths and unalienable rights. If history is any guide to the future, it will take immense courage to show up, speak up, and resist, so that we may continue to hold close and be guided by these truths.
Tickets for this not-to-miss performance are available at www.theatreworks.org .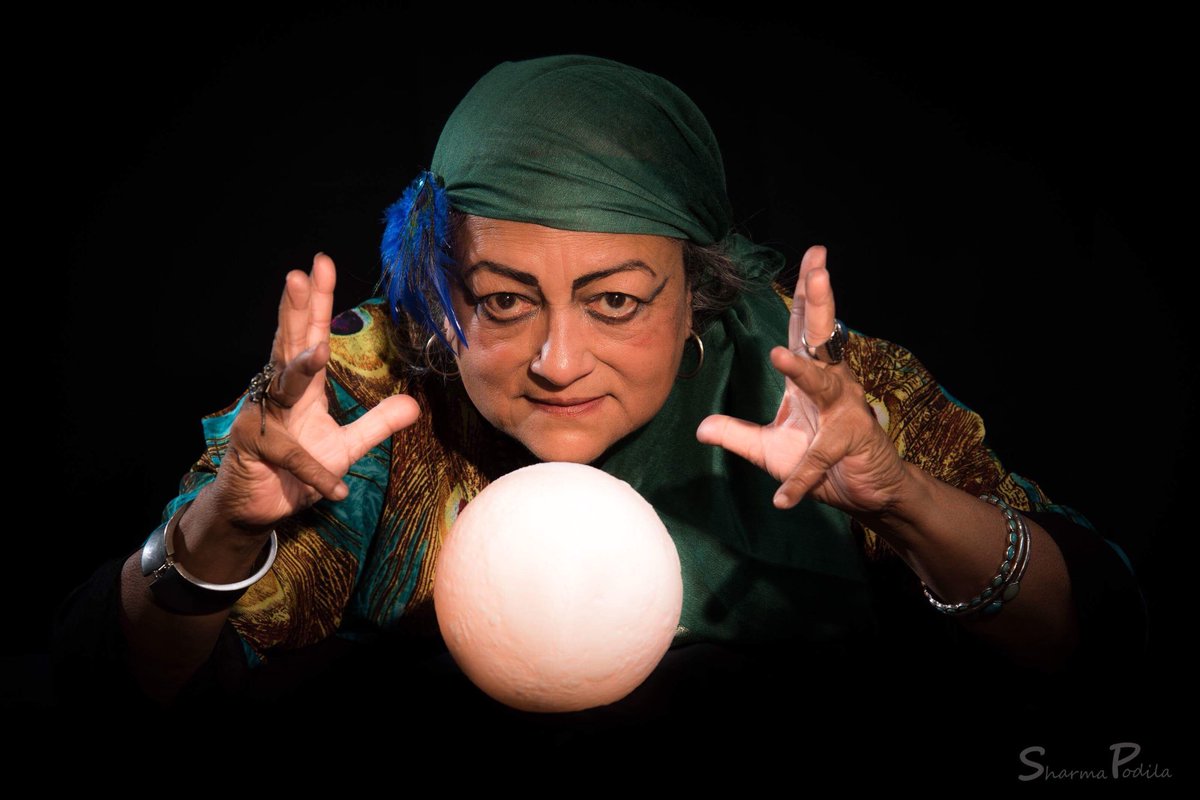 Director Savitha Samu exceeded all expectations in direction of psychological thriller Rashomon in NAATAK.org production. The story centers around human tendency to embellish the transpired events where facts take on different hues in each narrator's mind.
Originally, Rashomon was written as a short story by Akutagawa. In 1950, it came out as a film, directed by renowned Japanese film director Akira Kurosawa. It won several awards and is considered among the greatest films ever made and brought Japanese cinema on world stage. Incredibly challenging to produce live on stage, Naatak's superb cast did a fabulous job. The story centers around various characters narrating harrowing incident that involves a murder.  Set in Mumbai, everyone involved, directly or indirectly, offers an account of the events that transpired on that fateful stormy day.
Each and every single member of the cast including Rohit Dube, Kukund Marathe, Natraj Kumar, Vineet Mishra, Maunic Dharia, Ranjita Chakravary, and those playing as shadows and dhol players did complete justice to their challenging roles. But truly memorable were Ekta Brahmkshatri and Rajiv Nema in some of the most challenging roles I have ever seen on Naatak's stage.
This story speaks to  amazing capabilities of human mind that four different people offer detailed descriptive report of what transpired. Each narrator embellishes the report from their perspective, providing subjective, alternative, self-serving and often contradictory versions of the same incident, that renders their version unique and unlike any other. Five contrasting accounts of the same murder by five different individuals is enough to shake up from the core, anyone's faith in pure and unadulterated truth with all its rawness and holds deep and profound implications for credibility of eyewitness accounts, role of perceptions and biases, and basic human right of justice for all. (see my book review on "American Marriage http://bit.ly/2Kzewz1 ).  Tickets for Naatak shows are available at www.naatak.org and don't forget to get a season pass to enjoy the shows at discounted price.
A young couple, Celestial and Roy are living the American Dream. Roy is a young executive and his new bride Celestial is an artist on the brink of an exciting career. Roy observes, "all my life I have been helped by leg up programs – Head Start when I was five and Upward Bound all the way through. If I ever have kids, they will be able to pedal through life without training wheels, but I like to give credit where it is due". You read these lines in the very first chapter and you feel incredibly proud of what American has achieved. Acknowledging the incredible progress America has made, Roy observes, "if you're going to be black and struggling, the United States is probably the best place to do it".
Roy was determined to live out his American dream as up and coming, hungry young black professional, reaching for the stars, but never forgetting his roots. He says, "but with my mother and Celestial, I was actually split down the middle. Olive (his mother) brought me into this world and trained me up to be the man I recognized as myself. But Celestial was the portal to the rest of my life, the shiny door to the next level". Although he came from the deep South, Roy felt that the American dream was in his grasp. Little did he know that the America that brought him Head Start and Upward Bound, still retained in the recesses of the deep unconscious, strong biases that can splinter young lives.  It seems in America, being black means never forgetting your race. As Kamau Bell once said, "being black means the exact same thing in the current era as it meant throughout the history of this country, that at any point a white person can harass you for no good reason, and you kind of would have to take it".
The unfounded optimism about how far the country has come in eliminating racial prejudices, sometimes takes young black people by surprise. Unguarded and trusting, they fall prey, first to people's biases, false eyewitnesses and testimonies, and later to society's complex legal system. Held for days and weeks without a trial, without the help of appropriate legal attorney to navigate the complicated legal labrinth, it impacts entire families for generations. Roy and Celestial's young lives are soon shattered when Roy is accused, arrested and sentenced to a crime he did not commit. Roy slept behind bars one hundred nights before he was even brought to trial and was then sentenced for twelve years. But Roy and Celestial had faith. Celestial says, "maybe that's what innocence is, having no way to predict the pain of the future". Getting arrested and getting sentenced unjustly, was not even half of the pain they would go through as they navigate through life; one a free bird with all kinds of new opportunities for the taking, and other behind bars, suffocating as if life is slowly being snuffed out of him. What happens to the love that formed the center of their existence, now finding expression in soul baring letters? Celestial writes, "a marriage is more than your heart, it's your life. And we are not sharing ours". Celestial is outside in the real world where sharing a life looks very different than it does to Roy, who is inside.
Roy and Celestial's journey touches our souls. Tayari Jones is a master storyteller. She lays bare before the readers, the simplicity of the young couple's pain. And at the same time, her compassionate observations of the complex characters in the story, make their pain even more searing, even more real. First, there are hard questions about injustice and betrayal, a man's responsibilities and demands of parents' eternal love. Then there are heartbreaking complex softer issues like, who defines the propriety of our responsibilities and desires, and what does one do with wounds that may never heal.  American Marriage may not provide the answers, but this book will hold your attention, make you marvel at the richness of the language and from time to time, will stir your soul at some deep level where truth is….. just truth and humanity is humanity, regardless of race, class or color.
I would like to make one final point about unjust imprisonment and in 2018, all the emphasis that is being put on "law and order" but comparatively much less so on compassion, understanding and humanity. To address problems thus will continue to keep our society splintered and lives shattered, including black lives, lives of those seeking asylum, lives of children who cannot speak for themselves, lives of LGBTQ community that are often marginalized. Problems cannot disappear because children are taken away and put in cages or refugee families put in military detention centers or young black men taken away and put behind bars or young couples are not allowed to cement their love because they are of the same gender. Problems cannot disappear because people are made to disappear, left dead, broken or marginalized. That patriarchal solution treats the symptoms, giving a false sense of security. I hope we start thinking about it more wholistically and offer systemic solutions that are also compassionate and humane. One can't underscore the importance of effective leadership at national level, to bring this dialog at the forefront in a constructive way, with less divisive rhetoric and with appeal for broad engagement towards more compassionate systemic solutions along with heightened individual awareness. 
Supreme Court of USA: #SCOTUS has final and ultimate (and largely discretionary) appellate jurisdiction over all federal courts and state courts. It is the final interpreter of federal law, including the US Constitution. While ruling may be only within the context of a case on which it is deliberating, court's opinion may be broader. The justices' ideological beliefs are of importance — But not more than their incredible smartness. Conservative justices like Kennedy have been known to rule liberally sometimes and vice versa. If you ever read the opinions of the court, they are fabulously interesting, incredibly detailed, and highly intelligent. 
Until the strange era of Trump, I would not have worried so incredibly much (as if my life depended on it) about Kennedy's retirement. But everything in life recently has come to be defined by BT (before Trump) and AT (after Trump) and we are living in a new era AT. Trump has uniquely marked his time in office with making zero attempt to unite the country, to expand his base or popularity, he has uniquely focused on dismantling or undermining almost every office of Government, he has engaged in openly inhumane actions, openly flaunted laws of the nation, has fought with every ally and has openly courted dictators and human rights violators, and he has an investigation going on regarding most significant national crime that he keeps threatening to close down. Good economy or not (remember sometimes economy impact of certain rulings and actions may be slow in coming), WE NEED OVERSIGHT. Also don't forget the fact he laughed at the idea of getting more judges at the border to process cases faster – that is FLAUNTING OF DUE PROCESS. AND that thus far the candidates his administration has put forward for lower courts have been least vetted, least qualified and almost laughable in their ignorance.
This is a time for Americans to stand up and CONTACT THEIR REPRESENTATIVES to make sure that all nominations are pushed after November. If for no other reason than for the fact that THERE SHOULD BE TIME FOR THEM TO BE THOROUGHLY VETTED AND LATER FOR MORE BALANCED CONGRESS TO THOROUGHLY GRILL & QUESTION THEM. It is one thing to get someone in a hurry when other party's hands are tied and get someone simply on ideological basis. But don't forget this will get us stuck for generation or longer. Don't forget that we have changed and grown in our perspectives and we may continue to grow and change in perspectives. A person who may be selected based on incredible smartness will have an ability to grow and change as circumstances and context changes. But someone lacking in smartness or not thoroughly vetted and having a flawed character or background may not have the smartness that sets a SCOTUS apart in every way from politicians who nominate them. Just imagine how will you feel if we are saddled with less than the best for years and years just because you did nothing when you could do something. Just imagine how you will feel when you will have grown in your perspectives and this Justice won't have that capability for growth and capability to incorporate new perspectives? So please get fired up!
And now finally, read this court's most recent opinion by Chief Justice John Roberts. It is sure to expand your mind – notice how incredibly beautifully it is written with due consideration for detailed history, incredible prose, and beautifully expressed philosophical argument – in simple words, asking people from refraining to engage in simplistic comparisons (for instance between Trump's actions and Hitler's). Whether you agree with his opinion or not, don't fail to marvel at its beauty. Here is the very last line — and the piece is good till the last line — "A society that obliterates all nuance is bound to cheapen its history, and everyone else's too".
https://www.yahoo.com/news/trumps-policy-inhumane-not-1942-090006002.html
And then Please add your name to the petition below…..
https://action.kamalaharris.org/sign/acquisition-180627-supreme-court-khint/
I don't want to single out our dedicated Dem leader who stirred up a controversy this week by asking people to "harass" the team working with the current administration. We are all filling her rage and sadness and any one of us might have said the same thing when witnessing little #ChildrenInCages . However, compared to us, far higher standards are expected of our leaders. It is completely ok for a leader to call us for civil disobedience and to show up and resist and march and speak up and protest. But let us not ask people to show up to single out administration team members on their private outings with their family members. Here are top 10 reasons why the strategy suggested by her is not the best one to adopt. 
10: When they go low, we go high (this one is still a good one to follow but please note, from number 1 it has gone down all the way to number 10.
9: Civility discourse aside, Dems need to differentiate themselves in every conceivable manner from Trump, in order to make a solid case of defective #leadership (when the right time arrives). We must maintain the distinction.
8: Instead of keeping all energy focused on their scandals, this unnecessary moves the focus on #Dems. There are enough Trump scandals that we need to stay relentlessly focused on HIS scandals. Despite that our attention is slipping as he slips things under the radar. We must not make more opportunity available to him.
7: Democrat base is vastly different from Trump base. While Trump base thrives on his lies and potty mouth discourse, democrats do not appreciate it, leave alone thriving on it.  Democrats are more likely to do fact checking, more open to contrary information, more willing to engage in dialog and more likely to call their leaders on uncivilized talk, unlike Trump base. So a Dem leader is unlikely to score high points for divisive stirring of the pot, like Trump does with his base.
6: Closely related to number eight, Dems don't need controversy that divides them while so many critical races are going on, especially over non-substantive issues. We must not enable Trump to go higher in polls because we are getting divided over our leaders' uncivil dialog, especially when all attention should be on Trump's inhumane actions.
5: It is extremely tempting to give him a dose of his own medicine. But however tempting, we must not, because we will lose. ONLY TRUMP CAN DO TRUMP. Most other politicians just don't have the capability for incessantly lying, name calling of opponents and riling up and dividing people. So why attempt something that is a forgone loser act for dems? (from article by Chris Cillizza, CNN Editor-at-large).
4: There are far superior and memorable ways to point out Trump's inhumane actions, and draconian policy of dividing young children from their parents at the border. Except for the recent snafu by Samantha Bee, the comedians (SNL, Seth Meyers, John Oliver, Sam Bee, Jimmy Kimmel, Jimmy Fallon, Stephen Colbert, Trevor Noah) have all done an awesome job of calling out Trump and have done so with amazing class and wit.
3: Trump is doing the lying and engaging in divisive rhetoric strategically and effectively (as per the standards of his base) because he is being exactly who he is. Ironically, Trump's words and actions are authentic and reflect who he is as a person. He enjoys power for power's sake, he marvels at the power of the dictators, and he understands that he can stay in double digits in power and polls only by keeping the population divided. We are understandably stupendously angry at his clear and open unwillingness to follow due process. We are understandably and heart-soakingly saddened at his inhumane treatment of migrant families at the border. But what we say in anger is a one time thing. We are patently unable to stay angry always or to stay sad always, whereas Trump will never tire of being self focused ALWAYS. Again it circles around to Trump being Trump.
However, in the event that we do manage to authentically and consistently give him a dose of his own medicine and in the event that we effectively manage to stoop to his level, then we still have a problem.   Quoting from article by Chris Cillizza, CNN Editor-at-large, "Then there is the political argument: No one gets down in the mud with Trump and comes out clean. Or, in the words of George Bernard Shaw: "I learned long ago never to wrestle with a pig. You get dirty, and besides, the pig likes it."
2: : Trump has lowered the civility discourse so dramatically and has polarized the country so much that merely to survive and protect their political careers, no GOP members are able to speak up against him. So now the #dems are not just the keepers of democracy, but also keepers of civility, truth, humanity, and integrity. Someone will have to hold that post with consistency, patience and persistence, no matter how tough the going gets.
1: Number ONE reason we may not want to stoop to Trump's level is because we have to believe that though victory may be slow in coming, truth and integrity always wins. The last laugh will be enjoyed by integrity, unity and humanity. To be steadfast in that belief will require us to have tremendous courage to keep up resistance and even more patience to show up and yet resist the urge to get in the mud with him. As the cries of little sobbing children reverberate in our ears, we must know that we need to stand by them, not for a day, not for a week, but for a lifetime, for the harm that is being inflicted on their little impressionable minds. The same patience will be required of us to right the harm that Trump and his administration is doing to all the other groups among us, our kneeling athletes, LGBTQ, Muslims, Mexicans, Gold Star families, women who require full medical access and so on.  This will have to be a long journey of patience and persistence and that is what we will also need from our #dems leaders.