Darshana V. Nadkarni, Ph.D.
Directed by Alankrita Shrivastava, 2017 Bollywood film, "Lipstick Under My Burkha" gives an intimate, powerful glimpse into the lives of four women; Rihana (Plabita Borthakur) draped in burkha at home, helps her parents in sewing burkhas, but outside she does a quick identity change and steps into her jeans and sings Led Zeppelin songs; Shireen (Konkona Sen Sharma) lives the story of a submissive wife with her chauvinistic husband at home and excels at her secret job as a saleswoman during the day,  Leela (Aahana Kumra) works as a beautician and finds solace in sex, and Usha (Ratna Pathak Shah) is the respected Buaji to her family but in the lonely hours of the night, dreams of men and has clandestine phone sex.
Stories of these women unfold in the midst of a background narrative of Rozi, a fictional heroine in one of the racy romance novels that Buaji hides in her religious tomes and reads in her spare time. These four women live their lives on the the thin line between reality and dreams. They have to routinely lie, cheat and steal to rob few moments of joy from their unbearable lives.
Their stories are poignant and touching and at the same time, ordinary. For the most part, Indian society exhibits a great deal of hipocrisy. While hipocrisy in Indian society extends to practices and observances around religious rituals, behavior around elders, and observance of class and caste, most prominent and often shocking hipocritical norms and double standards are observed in expectations and prescribed rules of behavior specific to each gender. While a man lusting after a younger woman or having an affair outside his marriage may be looked down upon, it is considered much less severe than if a woman may have committed these offences; and how a society punishes a woman for the same offense if often far more harsh. Similarly, while most boys and men have freedom to wear clothes they choose, and have wide degrees of professional freedom, it is simply not so for women.
This movie offers a window into the lives of ordinary women who strike deals with societal restrictions on a daily basis with alternating periods of acquiescing to the norms and restrictions and determinedly enjoying periods of bliss when they can. But the beauty in this movie is that it is also poignant in where this journey ends for these women, in the movie. While it is unclear how life will eventually unfold for each of these women, these ostracized women come together as comrades; they talk, laugh, and read and discuss Rozi's fictional story. What is abundantly clear is that it is not the system that will change to accommodate them. The change will have to come from them and from their greater understanding and support of each other; that change only begins with dreams but it will take enormous commitment and courage on the path to greater fulfillment of the promise.
As Rihana reads last few pages of Rozi's story, she comments
ye story bhi juth bolti hai, hamari life kharab ka deti hai
Translation: this fictional story also tells us lies
and Usha responds ……………
juth bolti hai shayad sapne dekhne ki himmat deti hai
Translation: It tells lies but gives us courage to dream
And  narration continues……….
Khidki ki salakhe ab rozi ko rok nahi sakti. Rozi ne bar savare, aansu ponche aur chokhat ke bahar kud padi.  pinjde me bandh sapno ki chabi akhir rozi ke dil ke andar hi thi.
Translation: Bars on the window can't stop Rozi any more. Rozi combs her hair, dries her tears and jumps out. Photo of dreams locked inside the cage was after all inside Rozi's heart.
Sometimes dream is a genie that is hard to push back in a bottle. As Dr. Martin Luther King famously said, "I have a dream" that started the process of change in the American society. Dreams help us imagine the possibilities and pave the path for courage and commitment required to change what has been until then normal.  This is a beautiful movie and on a scale of 1 to 5 (with 5 being excellent), I rate it 4.8. This review is slightly late for women's day but still in the window of women's history month :).  Wishing all warrior women who drive the change on a daily basis and all courageous men who dare to dream of fair and inclusive society, a very happy women's month.
Set in an unnamed city in India, Naatak's current play Muavze gives a peak in the world of Indian politics where everything has a price; everyone has a price and everyone have learned to extract whatever they can when the cards are played. Written by Bhisham Sahni and directed by Harish Agastya this play is a witty and hilarious satire on how everyone begins to plot ways of benefiting from the communal riots when it looks as if the riots are imminent. Interspersed with colorful Bollywood type songs and dances and brilliant set, the play keeps the audience riveted. Kudos to Ritwik Verma and Harish Agastya for very apt lyrics, Rajesesh Tripathi and Saurabh Jain and team for absolutely incredible sets and props,  Anitha Dixit and Srikar Srinath for fantastic music, Manish Sabu for English supertitles, and entire large cast for excellent acting. Photo credit to Kyle Adler at kadlerphotography.com/events/naatak-muavze/
The word "Muavze", meaning compensation is a relieving word and it is an irony that everyone is eyeing for ways to distill some form of personal advantage from what is expected to be most bloody communal fighting. Apparently a dead horse is an instigation for entire community to go into riot prep mode. While no one thinks of ways to prevent the riots, everyone is preparing for them from politicians who are keeping prepared speeches to be given at the beginning and end of the riot, to speech writers, to police team going on high alert ready to intervene after the riot begins, but not before, to arms and knives sellers hawking their wares to the highest bidders. Even some brave individuals are preparing to sacrifice the men in their families so that the remaining members of the family can benefit from the compensation that the government has announced, for anyone killed during the riots.  It is such an irony that value of life and limb is predetermined and therefore the riot is now looked at by everyone as a mere fact of life to deal with and benefit in ways they can. It is absolute genius of Bhisham Sahni that he has taken most terrifying subject of communal bloodshed and expressed it as a comedy, without losing sight of the intensity and impact of the riots in a community.
It is also absolute genius of brilliant director Agastya that he has managed to transform the play into an amusing musical through catchy lyrics and parody music, without losing the seriousness of the subject. Starting with juxtaposition of opposing words like riots and compensation, the entire play offers a medley of opposing ideas, characters, actions, settings, and phrases. For instance, a contract killer adheres to strict code of ethics and also does not drink alcohol so he can go home, drink milk, and forget about the killings and sleep happily. There is juxtaposition of settings and also of lyrics in songs, for instance, parody of song, "Some of my favorite things" in film Sound of Music has become "Muavza jo de de humko" and song "Vaada tera vaada" of film Dushman has become "Yeh hai mera neta".
While the play is a window into the world of the communal fighting and the toll it extracts in a community, it also speaks to immense resilience of human beings. When extremely heart-rending situations become a way of life and get ingrained in the system, when human beings are mere cogs in a gigantic wheel, unable to stop or challenge, then their choices are to get crushed by the gigantic wheel or become part of running it and extract personal benefit.  The ultimate irony is that when masses pick up the call to propagate the system then the system gets more entrenched and the play ends in a nightmare when contract killer is popularly chosen to become the political leader. Kudos to NAATAK for such a timely play. This is an absolutely brilliant and not-to-miss play of this theater season in the bay area. For tickets, go to www.naatak.com .

Please see some of my current opportunities below. All opportunities are for local candidates with valid work visa and most require deep industry experience. If you have an interest then please send an email (resume as an attachment) at wd_darshana at hot mail dot com.  I am expecting many opportunities and I will update more details and other opportunities as they become available. Please bookmark and keep checking here during the busy month of February.
Senior Validation Engineer – San Jose, CA
There is an exciting opportunity for Senior Validation Engineer for a company located in San Jose – CA. This company found by a veteran leader focuses on disruptive drug delivery platform technology. Requirements include: BS in Engineering, Exceptional overall knowledge of validation cycle; Experience performing SOPs, IQ, OQ and PQ's of plant processes & equipment; and Clean Room experience. Isolator validation experience is highly desirable.  
Responsibilities: Help multidisciplinary team optimize design of key system components; interface with suppliers and manufacturing to implement new design updates into pilot manufacturing line; lead solutions to challenging design problems in a timely manner; initiate and execute validation studies; interact with management & staff to manage and facilitate the validation process; pan, schedule & organize validation projects for new & existing areas, including manufacturing processes, plant systems, cleaning & equipment; prepare project plans; identify projects & problems requiring validation support; plan & assign priorities to ensure critical projects meet required deadlines; develop & implement design IQ/OQ/PQ and validation campaigns, write protocols for process validation, cleaning, IQ/OQ and performance qualification; coordinate validation and IQ/OQ/PQ activities with Manufacturing, Quality and outside contractors providing leadership, training, and guidance; monitor & support the execution of protocols through training, facilitating & problem-solving; review & analyze moderately complex analytical & physical data generated from validation activities; write validation final reports; recommend validation strategies, priorities & resources; ensure accuracy & integrity of protocols, reports & documentation generated to meet regulatory authorities; ensure critical deadlines are met for complex projects; participate in design FMEA's & plan steps for mitigating risks; perform component verification testing & product validation testing; collaborate with manufacturing to create product assembly tooling, fixtures & instructions; povide engineering support to manufacturing by trouble shooting process and component problems on the pilot manufacturing line.
Senior Mechanical Engineer – Milpitas, CA
There is an immediate opening for a candidate with exceptional mechanical design and analytical skills to conceptualize, develop and verify novel medical device prototypes with emphasis on optimizing the efficiency and reliability of the device to a very high degree. Responsibilities include, work with multi-disciplinary teams to optimize design of key system components, iterate design quickly,  develop subassemblies, safety requirements, reliability and product specs from prototype with input from regulatory & marketing, interface with suppliers and manufacturing to implement new design updates into the pilot manufacturing line, design for high volume disposable device, participate in design FMEA's & plan steps for mitigating risks, perform component verification testing & product validation testing, and collaborate with manufacturing to create product assembly tooling, fixtures and instructions. Requirements include, 7+ years of industry experience, familiarity with SolidWorks or CAD software, ability to develop unique mechanical tests to optimize prototype, and fluent understanding of solid mechanics or mechanical design.  Familiarity with molding processes and designing plastic parts and process development work such as bonding plastic parts or dip coating, big plus.
Senior Scientist/ Associate Director – PK – Biologics — San Jose, CA

Senior scientist/ associate director of PK, biologics is an exciting opportunity to work on novel projects involving drug-device combinations for treating chronic diseases. Requirements include, PhD in pharmacokinetics, drug metabolism or related, 10+ years industry exp in development of biologics, deep grounding in scientific principles of PK, PD & immunogenicity, ability to lead bioanalytical & PK and safety studies, deep knowledge of PK & drug metabolism principles & regulatory guidance, and prior experience with multiple INDs. BLA experience, a huge plus.  

Responsibilities include:   Lead the PK team to execute all preclinical and clinical PK studies,  oversee in house or outsourced PK data, oversee preclinical & clinical PK aspects of biosimilar programs, create custom study designs & protocols and implement them to evaluate new innovative, drug-device combination products, interface with ADME and PK experts, contribute to hands-on laboratory work and troubleshoot as needed which may include isolated tissue, cell-based, colorimetric, HPLC &  ELISA assays, support filing of applications for human studies by preparing reports &  appropriate sections of regulatory documents and represent the company at EMA/FDA meetings,analytical validation, build & maintain CRO relationships, lead development sub-teams with accountabilities for overall assay, product development and validation plans, assay development from investigation through validation and transfer in line with budget and timeline.
Director of Program/ Project Management – Santa Cruz, CA
There is an exciting opportunity for Director of Program/ Project Management for a company located in Santa Cruz – CA. This company is found by a veteran leader and focuses on an array of brain computer interface devices to address a range of neurological problems. Candidate is required to have 4+ years of medical device program or project management experience in electromechanical systems area.
Research Scientist – San Jose, CA
This is an exciting opportunity for a bioanalytical scientist to join a multidisciplinary team to work on a drug delivery combination device.  Requirements include, background in biochemical analysis such as spectrophotometric, fluorescence immuno assays, HPLC, CE, LC-MS. Experience with microplate assays and experience with Luminex MapX technology and experience in liquid handling robotic platforms for bioanalytical assay workflows is big pluses.  Qualifications include M.S. or Ph.D in biochemistry, chemistry, engineering or related discipline, hands-on experience (at least 2 years) in bioassays and liquid handling in a pharmaceutical or biotechnology research lab, and proficiency in both writing and optimizing scripts on automated liquid handling platforms (e.g., Beckman, Hamilton, Tecan etc.,).
Senior Validation Engineer – San Jose, CA
Company developing a novel drug delivery platform technology has an immediate opening for Senior Validation Engineer with exceptional overall knowledge of the validation cycle.  The candidate must have vast experience performing IQ, OQ and PQ's of equipment.  Clean Room experience is a must and Isolator validation experience is highly desirable.  Responsibilities include: optimize the design of key system components; initiate & execute validation studies throughout the facility; plan, schedule & organize validation projects for new & existing areas; prepare project plans; interface with suppliers and manufacturing to implement new design updates in to the pilot manufacturing line; plan & assign priorities to ensure critical projects meet required deadlines; recommend validation strategies, priorities & resources; write validation reports; ensure accuracy & integrity of protocols, reports & documentation; lead solutions to challenging design problems in a timely manner; collaborate with manufacturing to create product assembly tooling, fixtures and instructions.
Production Supervisor – San Jose, CA
A company developing a novel drug delivery technology platform has an opening for a production supervisor who will be responsible to manage the Manufacturing Department associates that currently manufacture the device.  The Supervisor will be in charge of the training of all the associates, ensure Safety training and compliance is achieved in a daily basis, manage the weekly production schedule, hold daily production meetings with associates, report equipment malfunctions to manufacturing engineering group and follow up, schedule equipment maintenance and calibration, organize manufacturing areas (5S), control gowning materials used in the areas, and maintain safe environment, good documentation practices, monitor attendance and compliance with applicable FDA and ISO requirements. Must have familiarity with all manufacturing equipment, ability to read blue prints, assembly drawings and BOM's (Bill of Materials), experienced in writing, reviewing standard operational procedures (SOP's), familiarity with tools, instrumentation and calibration equipment, ability to manage schedules, conserve resources and supplies to facilitate minimum waste and ability to supervise and manage additional operators.  BA/BS plus 5+ years' experience in general manufacturing environment with the strong background in supervision of 10+ associates is required. Ability to commit to flexible schedule and prompt arrival for shifts , experience with procedure generation and with classified room environments is essential.
This play is set in Montgomery, Alabama, a place that has so much historical significance, both as the Cradle of the Confederacy and the Cradle of Civil Rights. "Alabama Story" is a powerful play by Kenneth Jones and is inspired by real events in "the Deep South of the imagination".
The incident springs from an innocent children's story book published in 1958 (one may say it hides an apparent message promoting diversity).  Author and illustrator Garth Williams (best known for his illustrations in Charlotte's Web and Little House On the Prairie) released a book called The Rabbits' Wedding, where a black rabbit marries a white rabbit. This gentle children's book created a massive stir and ignited the passions of a State Senator who harbored strong segregationist agenda. Senator Higgins (Erik Gandolfi) issued a request for the book to be pulled out of state's library shelves on the charge that it promoted "race-mixing".
The story would end there, if it was not for a no-nonsense State Librarian, Emily Reed (Karen DeHart). She counters him saying that the book is an important vehicle for educating the impressionable youth and young minds must get all the information available so they can make their own decisions about people and circumstances. She in fact, ordered the book to be pulled out of shelves and out of general circulation and instead put it in reserve circulation so that it would always remain available.
This public feud unfolds against the backdrop of intimate story of childhood friends, Joshua (Bezachin Jifar), son of a house slave woman and Lily Whitfield (Maria Giere Marquis), daughter of a slave owner.
This is a simple yet powerful play that makes a bold statement about how a character may be tested at critical times and those who can withstand the test of character are the powerful figures that reshape the community; reshape a nation. Reed faced tremendous political pressure from the state politicians and at one time she said, "We have had difficulty with the book…. But we have not lost our integrity". Mixed in with the politically charged focus of the play, there is some courtroom drama, childhood love, hint of passion, and a glimpse into how history may have unfolded in so many different ways, big and small, in private and intimate recesses of one's mind and in public arena, during one of the most significant periods in America.  Superb direction is by Lisa Mallette, who is in her 17th season at City Lights.
I declare, this is a not-to-miss play of this theater season and will be running at City Lights Theater in San Jose, until February 18, 2018. For tickets, check the website www.cltc.org .
Based on the true story of Molly Bloom, an Olympic-class skier, the film "Molly's Game", directed by Aaron Sorkin gives an intriguing insight in the the high stakes game of poker played almost exclusively by men with deep pockets. Jessica Chastain gives a superb performance, as Molly, the "Poker Princess" who ran underground poker games in upscale locations and found innovative ways to attract high rolling men, Hollywood celebrities, athletes and ultimately mobsters.
Molly was an extremely successful athlete who suffered a back problem requiring surgery and insertion of a plate to hold her spine straight. She was advised to not ski competitively. But she was driven and would not quit that easily. Molly got back in the game and was well on her way to Olympics level participation when she suffered a terrible accident on the slopes that shattered young athlete's dreams for competitive sports. Unable to ski and unhappy with her father, she left home. She shifted her focus to law school but then postponed it and moved to Los Angeles saying, "I wanted to be young for a while in warm weather". That small detour from her goal of law school, took her down a path she had not imagined. Homeless and jobless, she first got to crash on her friend's couch, got a job to make ends meet and then got an after hours second job that propelled her into the world of gambling.
By all accounts, the film is faithful to its subject, Molly Bloom. Her rise among the high net worth world mostly occupied by men, and her subsequent fall when FBI came knocking on the door are mere milestones in her journey. The film offers much more, including her getting beat up by the mob, her attorney's (Idris Elba) strategy to negotiate with the FBI so she is not required to spend days in prison, Molly's adamant refusal to cut any deals that would compromise the men who played at her tables; all of these seem like intriguing milestones. And then there is a small segment of her conversation with her psychologist father (Kevin Costner), that is both heart wrenching and heart warming and may define her future journey.  Let's just say, Molly's journey begins with the help of her high achieving father with high expectations of her and her siblings, and Molly's journey takes a definite transformational turn with short three question therapy session with her father (Kevin Costner).
Molly's game is a fast paced drama with a fascinating peek into the high stakes word of private gambling and insight into how one incredibly brave and smart young woman's life went off course from her goals, not once, not twice, but three times and journey may just be starting for next promising stage of her life.  On a scale of 1 to 5, with 5 being excellent, I rate the film as 4.7. Yes, I loved it.
Film "All the Money in the World", written by David Scrapa, based on John Pearson's book, and directed by Ridley Scott follows true story of kidnapping of 16 year old John Paul Getty III (Charlie Plummer) who is heir to the Getty fortune, and his mother Gail's (Michelle Williams) desperate attempts to facilitate his release mostly by trying to convince his billionaire grandfather Getty Sr. (Christopher Plummer) to pay the ransom.

At the time of the kidnapping, Getty Sr. was the richest man in the world.  He had managed to amass his vast fortune through some savvy investments in oil rich real estate, and through founding of his company, Getty Oil. His estimated fortune was about $1.2B ($9.05B in 2017) and at the time of his death, his fortune was estimated to be $6B (equivalent to $18.06B in 2017). The ransom demands for release of his grandson bearing his name was $17M, a fraction of his vast fortune.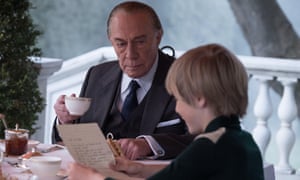 Getty Sr. refused to meet the ransom demand and frustrated kidnappers reduced the demand to $3M.  Grandpa Getty's response was that were he to meet any demands of the kidnappers, his 14 other grandchildren could also be kidnapped. Getty's humming and hawing to pay what was a miniscule amount for him, in order to procure the release of his grandson, forms the crux of the drama that unfolds.
As the kidnappers become increasingly unpredictable, Gail makes desperate attempts, with the help of her attorney, J. Fletcher Chase (Mark Wahlberg) to get Getty Sr to release money for the kidnappers. Earlier, Gail had written off Getty money while divorcing her druggist husband, in order to keep custody of her three young children. Now one of her child's life was hanging in the balance, and she has no resources to meet the demands.
Getty Senior appears to be incapable of empathy. Clearly it isn't about his love of money or greed alone that explains his strange behavior. It is something deeper than greed.  It is his lack of ability to relate with people on any level other than on a cognitive level. He feels more at home in his museum like palace among his collection of arts and artifacts, than with his family or any other people.


Senior Getty's continuing refusal to part with what is for him tiniest amount of money, to save not just any life but life of his own grandson, while repugnant, is also fascinating. It gives a peek into the old man's psyche that is powered by amassing wealth and artifacts, and from making good deals. In  her role as Gail, Williams has beautifully shown tactical restraint in dealing with her father-in-law. It takes extreme suffering and agony of his family, before Getty is  able to part with the smallest drop from his vast fortune.
Getty had also installed a pay phone in his palace to keep his staff and guests from using telephones in the palace. In real life, another similar instance (where a grandchild needed money) had also occurred. At the age of 99 (in 2013) Getty's fifth wife published her memoir in which she mentioned how her husband had scolded her for spending money too freely in the 1950s on the treatment of their six year old son who had become blind from a brain tumor and later died at the age of 12.  Such is the strong devotion to money for Getty Sr. Everything is a negotiation and presents a deal making opportunity and he refuses to acquiesce until the terms are right and pain and suffering don't count.. 
It is a fascinating movie and on a scale of 1 to 5, with 5 being excellent, I rate the movie as 4.5
Posted in Poems on January 15, 2018
If youth knew what age does
If youth could as age loves

With kindness and mercy

There'd be no controversy

Alas youth'd win the contest
But every wrinkle does attest

To many beautiful blessings
Each gray hair, life's sweet lessons

JPM 2018 and concurrent events just ended with what may be one of its biggest draws.  As many as 10,000 people from life science industry and its related sectors are likely to have descended upon the city, during last four days.  In addition to JPM event itself, everything health was under review and up for discussion at various conferences including at EBD Group & Demy Colten's #BiotechShowcase #DigitalMedicine #BTS18 and #WuXiGlobalForum2018 . Networking and deal making continued late in the nights at various receptions held across the city. Receptions by legal firms like #WilsonSonsini #MoFoLLP #ReedSmithLLP attracted some of the biggest crowds.
Overall the tone for 2018, seemed highly optimistic.  BiotechShowcase held a media roundup and echoes of optimism were heard from almost all panelists @barbara_ryan12 @TriangleInsight @CarolineYLChen @adamfeuerstein @statnews @SFBIZronleuty @BrittanyMeiling @endpts @juliet_preston @medcitynews @ldtimmerman .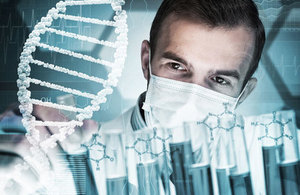 There is a general agreement that the pace of #innovation in biotech greatly accelerated in 2017 and is likely to continue. According to Luke Timmeerman, "sheer velocity of news in healthtech innovation is fascinating". Transformative therapies across huge and diverse range of diseases are increasingly focusing on cures and going beyond the short term treatment focus. The surge of innovation has been led by focus on oncology although concern was also raised in one of the panels that we still continue to get stymied and realize how friggin smart the disease of cancer is and if we will truly crack the code on cancer in the immediate upcoming years. All signs are however, that next year we may see critical data from some clinical trials in immuno-oncology space that can cause market spikes.
Here are some areas of concern raised in some of the panels. In 2017, a slight dip was observed in the areas of orphan and rare diseases. Also there seemed to be a general consensus that we need smart policies that incentivize new anti microbial drugs and other treatments for infectious diseases. Due to increasing resistance of antibiotics, there is an ongoing and real fear for some of the infectious diseases to turn into pandemics. These are areas that bold entrepreneurs may focus on. Also medical devices continues to remain somewhat underfunded. Discussions around accelerating healthcare costs and drug pricing issues creeped over into many panels. Entrepreneurs with disruptive pricing innovation in product development as well as healthcare can easily have a tremendous leverage. It can't be overstressed that finding effective pricing solutions holds key to continued and sustainable growth in healthcare sector.
Discussion in one of the panels focused for a few minutes around large investments in life sciences and if that indicated a healthtech bubble that may be due for a crash.  Indeed, some experts observed that pace of 2017 is unlikely to continue and there may well be a slight dip in 2018. But overall the consensus seemed to be, that a steep and deep pipeline of innovation in R&D is likely to prevent a crash, and the venture funding blizzard is likely to continue. Overall, the feeling among investors and healthcare experts was that among the industry, there is a strong focus on science and people are pursuing innovation with discipline that will ensure unprecedented mechanisms and novel medicines. All this activity is taking healthcare to a new level of cures and sustainability and stability from temporary treatment focus. Exciting indeed to be living in this era of amazing healthcare innovation.