In Akiv Ali's Bollywood film, "De De Pyar De", finally we have a chick flick for men. Fret not; you will see the reason behind this oxymoron very soon.  Movie starts off as a romantic sex comedy between 50 something calm and confident alpha man, Ashish (Ajay Devgn) and about half his age hottie, Ayesha (Rakul Preet Singh). Ashish and Ayesha confidently flirt with each other, then fall in love, and then briefly discuss that gossipers in the community will judge that she is into him for his bottomless wealth (he is an investor in London) and he is into her for her youth and beauty (yes, she is hot) and thus the issue is put to rest.
Lest we still become judgmental, their flirty tête-à-tête includes sweet caring (she makes dal for him, he says he does not like dal so as to not hurt her feelings) that indicates they are truly into each other and despite deciding to stay away from one another, they just could not. Singh is sexy but also expressive and caring. But that's not where the film ends with 50 something guy romping with a young hottie. That is just the beginning. The movie wants us to give a stamp of moral approval on this relationship. And that is where the film takes a turn from romantic comedy to family drama. Ashish takes Ayesha from London to India to meet his ex wife and kids and parents.
The problem is —- ok there are many problems that can't but make us feel a tad judgmental.  First of all, the problem is the girl. She drinks hard, parties hard, doesn't blink an eye when she passes out and finds herself (undressed) in the morning, in a man's house. In fact, she is incredulous (perhaps also mildly disappointed) that he passed up on rape and did not take advantage of her. While it is supposed to make the audience look with awe at Devgn's character, one wonders about Singh's character and her lack of readiness for a serious relationship with a man with a past. Then the problem is the boy. He does no planning and shows no confidence in any of his past or present relationship decisions and they are all marked by irresponsibility, half truths, hypocrisy and deceit. He takes a girl the age of his daughter to India, without adequately preparing everyone, embarrassing them all.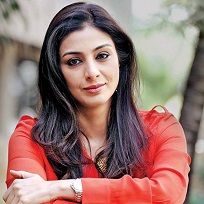 The beauty of the movie that makes it all worthwhile emerges in the few short scenes with Tabu (Ashish's ex-wife). I am sure her dialogs touch the heart of every woman, when she speaks of being tired of always having to be the responsible one and mend relationships. Tabu as a mature mom who listens to all sides and resolves key issues with her daughter's in-laws, the glue that keeps the family together, admonishing her kids when they get bratty are all beautiful knockout scenes. But it is Tabu's short speech to her family to stop being judgmental and take responsibility for their decisions, asking them to stop blaming her ex-husband, is phenomenal.  And finally, Tabu's dialog with Ayesha, her rival for her ex's attentions, is an absolute gem; although one wonders how realistic it is to expect a wife who is still into her husband, to be so very generous and understanding and go out of her way literally, to bring them together; especially a husband who has been so irresponsible and his girl-friend who is simply too young to grasp all the complexities of a blended family with children her age. But in this movie, after a few speeches, such familial complexities are quickly and conveniently resolved, so Ashish can have his cake and eat it too, without any repercussions. So here it is, finally a chick flick for guys.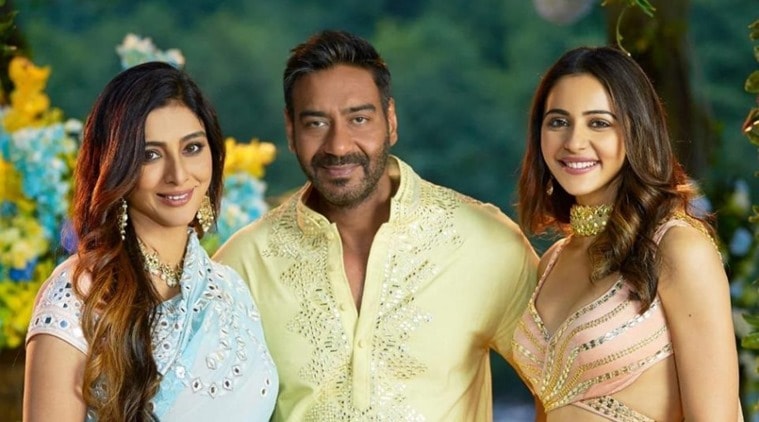 If you are willing to ignore complex realities of stormy, messy relationships, simplistic moralizing, and long term lack of wisdom of the characters, overall the film is entertaining and fun.  Tabu and Singh both put on stellar acts. I rate the movie 3.2 on a scale of 1 to 5 (with 5 being excellent).