Please see below some of my immediate opportunities. All opportunities are for candidates located in the United States only.  When sending your resume, please include details on your current compensation and compensation expectations.  Also, include in the email a short summary of your background and your key strengths. Please send resumes to wd_darshana at hot mail dot com.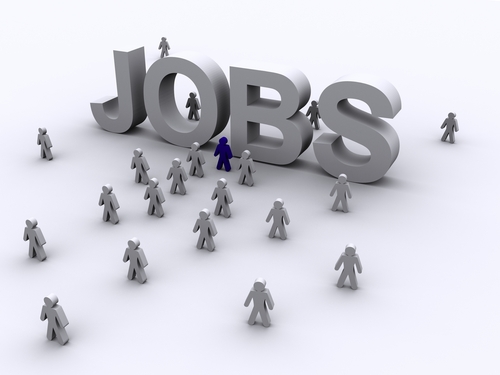 Research Associate/ Scientist – San Jose, CA
Innovative, well funded startup with novel drug-delivery technology has an immediate opening for research associate, in San Jose, CA.  Requirements include, solid track record in bioanalytical assays.  Proficiency in HPLC, Elisa immunoassays, luminescence assays, fluorescence assays or related is required.  Experience in quantitative analysis, variability analysis in tissue and plasma, experience in pharmacokinetics, and experience in biologics a big plus.  Stocks and benefits make this a highly attractive opportunity to be involved in cutting edge technology, at grounds level.  
CLS Lab Manager – Santa Clara, CA
Minimum Qualifications:
The lab manager must possess an active, valid license issued by the State to perform high complexity testing pursuant to chapter 3 of Business and Professions Code or to practice medicine, osteopathy or podiatry pursuant to chapter 5 of Business and Professions Code appropriate to the specialty or specialties they are supervising; and– appropriate to the specialty or specialties for which they are consulting and, for the specialties of diagnostic immunology, chemistry, hematology, and microbiology, must–
(1) Have earned a bachelor's degree in a chemical, physical or biological science or medical technology from an accredited institution; (CLS required)
(2) Have at least 4 years of laboratory training or experience, or both, in high complexity testing for the specialty or subspecialty in which they supervise.
Duties and Responsibilities:
The lab manger shall be accessible to testing personnel at all times testing is performed by providing on-site, telephone or electronic consultation to resolve technical problems in accordance with policies and procedures established either by the laboratory director.
The lab manager shall be responsible for ensuring that tests and examinations are performed in compliance with chapter 3 of the Business and Professions Code and Title 42, Code of Federal Regulations, Part 493 standards as published October 1, 1994, regarding clinical laboratories and–
(1) Be responsible for providing day-to-day supervision of high complexity test performance by a testing personnel;
(2) Be responsible for monitoring test analyses and specimen examinations to ensure that acceptable levels of analytic performance are maintained.
(3) Assure that all remedial actions are taken whenever test systems deviate from the laboratory's established performance specifications;
(4) Ensure that patient test results are not reported until all corrective actions have been taken and the test system is properly functioning;
(5) Provide orientation to all testing personnel;
(6) Ensure proper training and competency assessment of all supervised laboratory personnel;
(7) Ensure that Proficiency Testing procedures are followed as specified in Proficiency Testing Procedure;
(8) Timely review of all data and programs specified in the Quality Assessment Procedure as authorized
Project Manager with strong hands-on engineering plus bio background – Milpitas, CA

This is an exciting opportunity with a huge potential upside in stocks in a very innovative company with unique drug delivery technology.  Strong technical background plus background in pharma chemistry and 10+ years experience with microsoft projects is ideal.  Drug-delivery device experience, a big plus.   
Director of Quality Engineering – Milpitas, CA
There is an immediate opportunity for Director of Quality Engineering.  It requires 10+ years experience in implantable device.  Some pharma experience highly desired.  Experience in implementing QE systems, a great plus.  This is very exciting opportunity to be involved in multiple projects with huge upside, in stocks potential.  Requires engineering background.
Director of Manufacturing Engineering – Milpitas, CA
There is immediate opening for Director of Manufacturing, that requires 10+ years experience in implantable devices.  Experience with injectible drugs, pills highly desired.  Strong hands-on expertise in tooling is required.  This is very exciting opportunity to be involved in multiple projects with huge upside, in stocks potential (a once in a lifetime kind of an opportunity).  
Post-doc opportunity – San Jose, CA
There are opportunities for some excellent post-docs for a drug delivery company.  These opportunities are for candidates with recent Ph.D. in Biochemistry or related and interest in obtaining exciting industrial post doc opportunity with exciting startup.
Senior Biochem Scientist- San Jose, CA
More details will be posted soon.  Meanwhile, candidates with strong drug delivery experience, please contact me.
Senior Quality Engineer – San Antonio, TX
Key Responsibilities
* Lead Quality Assurance for R&D- design, development, V&V phases including hazard/risk analysis and mitigation, DOE and related statistical design and analyses, GDT, design reviews, audits/compliance
* Manufacturing including process development, qualification and validation, IQ, OQ, PQ, part/component selection, sterilization and packaging development and validation
* Develop and implement QA systems to be compliant with applicable international and national standards such as ISO 13485 and regulatory requirements of FDA CFR 820 and other bodies for Class III implantables
* Implement productive relationships with R&D and manufacturing suppliers and partners
* Work in a matrixed organizational structure to support facilities in CA & TX.
* Educate colleagues and support in-house uptake and implementation of these systems organization-wide
* Support the following functions: o Regulatory Affairs o Intellectual Property
* Business and Commercialization, including due diligence documentation
* Implement documentation systems, including electronic systems, under the functional direction of QA Director
based in San Jose
Key Qualifications
* Designed and implemented QA systems for implantable medical devices and drugs. Combinatorial drug-device
and Class III experience desirable. At least 10 years experience, >15 years desirable.
* Bachelor's degree in Engineering or in an equivalent field required, with ASQ certification (CQE, CRE, CQM, CSSBB) desirable
* Grown QA organizations with a hands-on, leadership- by-example and team-oriented approach
* Demonstrated working experience with electronics hardware and software, biomaterials, drugs, drug delivery, and mechanical technologies while supporting multidisciplinary teams: engineering, biological, manufacturing, regulatory, intellectual property, clinical and business.
* Excellent and demonstrated grasp and use of statistics in R&D and manufacturing including DOE • Supported multiple complex projects and start-ups
* Developed and implemented design controls, documentation, and design procedures, protocols
* Developed and implemented manufacturability, and related process flows and controls, and selected qualified vendors to manufacture Class II and III implantable devices
* Strong technical skills with demonstrated ability to provide hands-on solutions to a variety of technical problems of varying scope and complexity
* Analytical data-driven problem solver and team player, organized and an excellent communicator
Key Job Parameters
* Full-time position located in San Antonio, Texas
* Some travel (~10%) may be necessary to meet job responsibilities
* Report to VP, Product Development
Senior Clinical Data Manager – Dublin, CA
Clinical Supplies Contractor – Dublin, CA